US GYMNAST McKAYLA Maroney is back. And this time, she's presidential.
You may remember the 16-year-old shooting to fame during this summer's London Olympics for being rather grumpy while receiving her silver medal in the individual vault.
Her unimpressed facial expression inspired a string of Tumblrs at the time, but we thought we just might have seen the last of it. Until now.
This week Maroney popped up in the Oval Office and, with his second term as President safely in the bag, found Barack Obama only too willing to put his smile on the back-burner.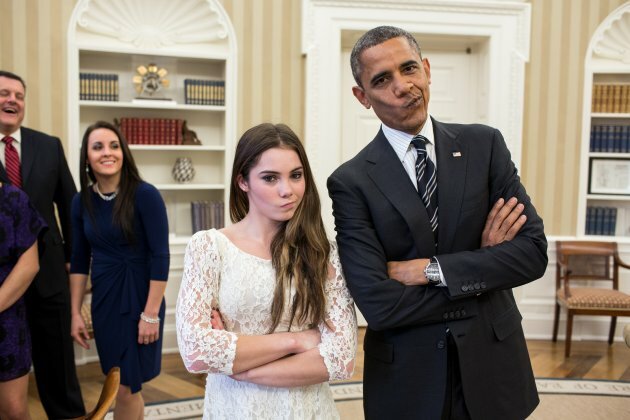 Official White House Photo by Pete Souza