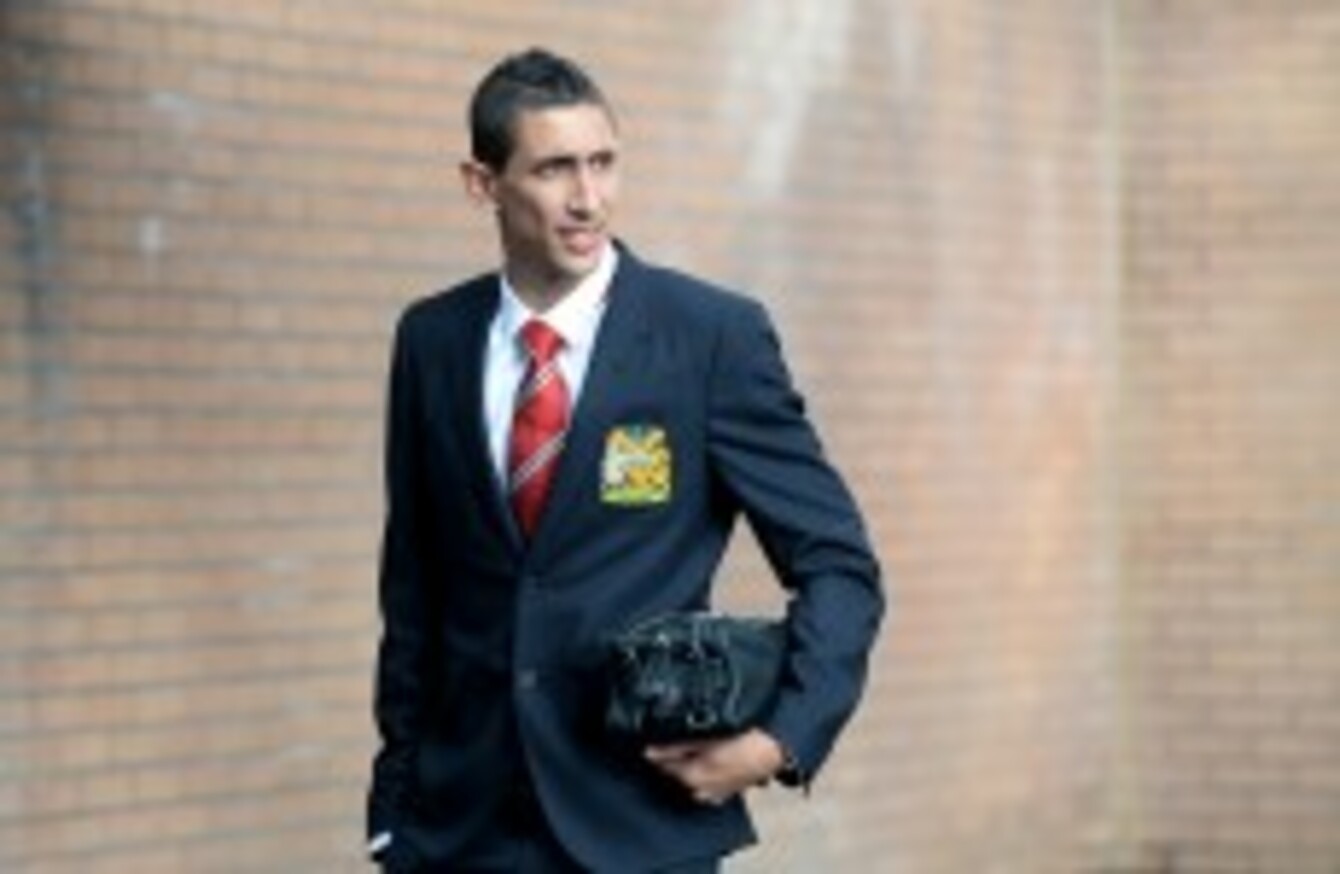 Angel Di Maria was one of several high-profile names to arrive at United during the summer transfer window.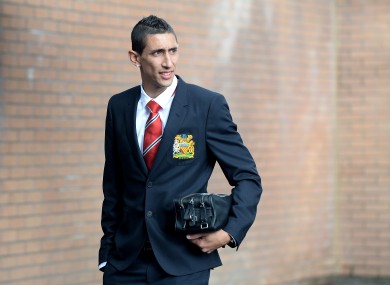 Angel Di Maria was one of several high-profile names to arrive at United during the summer transfer window.
THE NEW SEASON began in disarray at Old Trafford but following a £150m spending spree Louis van Gaal has finally been given the tools to revive the Premier League's fallen giant
By the time the transfer window closed at the start of this month Manchester United promised to be a very different team to the one which had started the season so ineffectually.
Their opening few matches had been pitiful. For those few hours before their players left on international duty, however, the stars briefly aligned. Radamel Falcao posed at Carrington with his new Manchester United Number 9 shirt before departing immediately for a friendly match in Miami.
Daley Blind and Marcos Rojo were added but have not yet played while Angel di Maria has, only once, in a hotch-potch team beset by concerns over form and injury. The excitement and the challenge now lie ahead.
The arrivals have been offset by the departures of a number of fringe players proven to be expendable by ineffective recent displays.
Last month's 4-0 loss to MK Dons brought shame on the club. It may have come in like an avalanche but Louis van Gaal now has something resembling the squad he would have liked in the first place. It is one capable of delivering the title — provided it delivers on its potential.
"It's a case of getting the club back to where it needs to be," United coach Nicky Butt said of the £150 million transfer splurge this week at SoccerEx.
"They've brought a manager who's a proven winner. He's signed a three-year deal and he's going to be here for that length of time and get the club where it needs to be — winning."
The fact that this group has been assembled in haste — and play their first match after international week — might count against Van Gaal and his players in the short term. But there is now an abundance of talent at Old Trafford and a manager who is well capable of stitching them all together and giving Manchester City and Chelsea plenty to worry about at the sharp end of the table.
The 'dilemma' of where Van Gaal is to put all these new signings and what he might do with Juan Mata and Adnan Januzaj is a false one. Nobody seems to ask those questions of City or Chelsea who have two internationals in every position. It takes a squad to win the league, not only a team, and Van Gaal is well adept at rotating his options.
The Dutchman used all 23 men in his squad at the World Cup, more than any other coach. He only used the same line-up twice in succession — for the opening two matches.
After that he rolled with the punches in dealing with injuries and suspensions and made tactical tweaks in the personnel he fielded.
Expect the same type of dexterity on the bench at Old Trafford. Concerns that the squad is top-heavy should also be allayed by Van Gaal's previous work.
(Van Gaal has praised Falcao as "one of the best strikers in the world")
His recent Dutch team was built on a solid defence featuring Stefan de Vrij, Ron Vlaar and Bruno Martins Indi, while Daley Blind filled a number of different positions. That quartet, drilled as they were, excelled as a unit and increased their profiles, with three of the four gaining moves from the Eredivisie to higher levels after Brazil. He also let Robin van Persie and Arjen Robben improvise — the strength of the Oranje last summer — while ensuring the supporting cast carried out his instructions to the letter. Van Gaal has always been a great improver of players. Once he settles on his back three — or four as the case may be — the unit will be forged and improved, provided the players are willing use their heads and not their instincts.
That is one key element of Van Gaal's teaching that does not yet seem to have come across to some of the United contingent. "I always train in the brains and not in the legs," he wrote in his opening matchday programme for the visit of Swansea.
"The most important thing they have to know is why we do things. A lot of players are playing intuitively — but they have to think and know why they do certain things, rather than just doing it intuitively."
Phil Jones and Tyler Blackett possess the attributes and the promise to hold down first-team slots at United in the long run and the signs suggest Van Gaal will give them time to learn their trade. He instilled confidence in a young Netherlands squad — as he has done throughout his career — and made them believe in their abilities long after the Dutch press had decided the World Cup would be a write-off.
Van Gaal set his side out to exploit opposition weaknesses and depending on the personnel he had available to him. His forensic preparedness will be seen more once the United squad settles. There are four late signings to bed in over the coming months but no one team should be out of sight any time soon.
They will probably have to beat Chelsea twice to stay in title contention but that is not beyond this manager or this group of players. A predicted United title bid looked laughable after they lost to Swansea and MK Dons but it's looking less funny by the day. The confidence was sucked out of Old Trafford once Gylfi Sigurdsson scored on the opening day and a general fug of discontent hung in the air.
Source: ShivDes357/YouTube
But United are now ready to unload. Yes, they remain winless three games into the Premier League season despite playing relatively modest opposition, and the fanfare which greeted Van Gaal's arrival has long since died down. But it is not like United haven't been here before.
At the start of the 2007-08 season a team including the likes Wayne Rooney, Carlos Tevez and Cristiano Ronaldo took two points from a possible nine. They recovered that time, reeling off nine wins and a draw in their next 10, and eventually won the title and the Champions League.
It was a whirlwind August for Manchester United; a month which left the squad heavily altered but now better. When United take to the field on Sunday at Old Trafford against QPR it will be a brand new team. It will carry with it optimism and the opportunity for a fresh start and a reappraisal of expectation.
This is Manchester United. In more ways than one, their season starts now.
- Peter Staunton