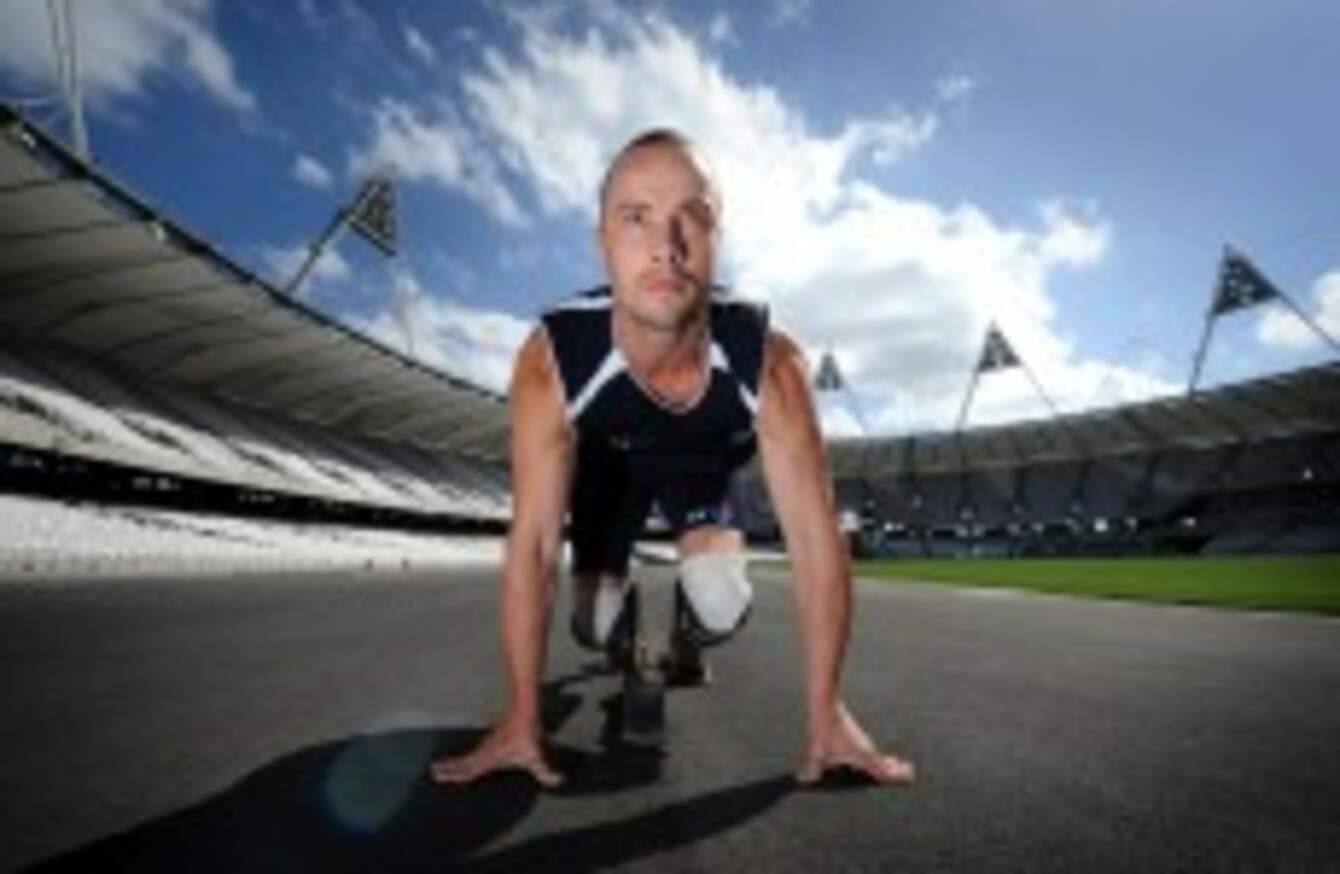 Image: Anthony Devlin/PA Wire/Press Association Images
Image: Anthony Devlin/PA Wire/Press Association Images
BANNED STEROIDS WERE reportedly found at the home where Oscar Pistorius is accused of murdering girlfriend Reeva Steenkamp.
South African police are investigating whether Pistorius may have shot Steenkamp in an apparent episode of 'roid rage' – an aggressive outburst caused by the performance-enhancing drugs.
"Steroid drugs were found at Pistorius' home together with evidence of heavy drinking," a source told The Sun. "That's why police have specifically ordered that he be tested for steroids."
Police refused to respond to the claim today, though sources close to the investigation had previously told a local newspaper that the star Paralympian and Olympian's blood was being tested for drugs. Steenkamp, 29, was shot dead on Thursday at Pistorius' home in a secure housing estate near Pretoria.
Police also reportedly found a bloodied cricket bat, though Pistorius' family has strongly denied he intentionally killed Steenkamp. Pistorius, who remains in custody at a Pretoria police station, is due to appear at a bail hearing in court tomorrow.
The hearing will be the first opportunity for the prosecution to detail the reasons why the 26-year-old double-amputee runner was charged with murder. Prosecutors allege the killing was premeditated.
Further reports today claimed Reeva Steenkamp was shot in the hip in Pistorius' bedroom before coming under further attack as she sought shelter in the bathroom.
Meanwhile, Pistorius' agent said his sponsors were committed, despite announcing that all upcoming races, including appearances in Sydney, Melbourne and Perth, had been cancelled.
"All sponsors have given us their commitment towards Oscar, based on the relationships that they have formed with him over the past years," Peet van Zyl said. "They are quite happy to allow the legal process to take its course before they make any other further and formal announcements on it."