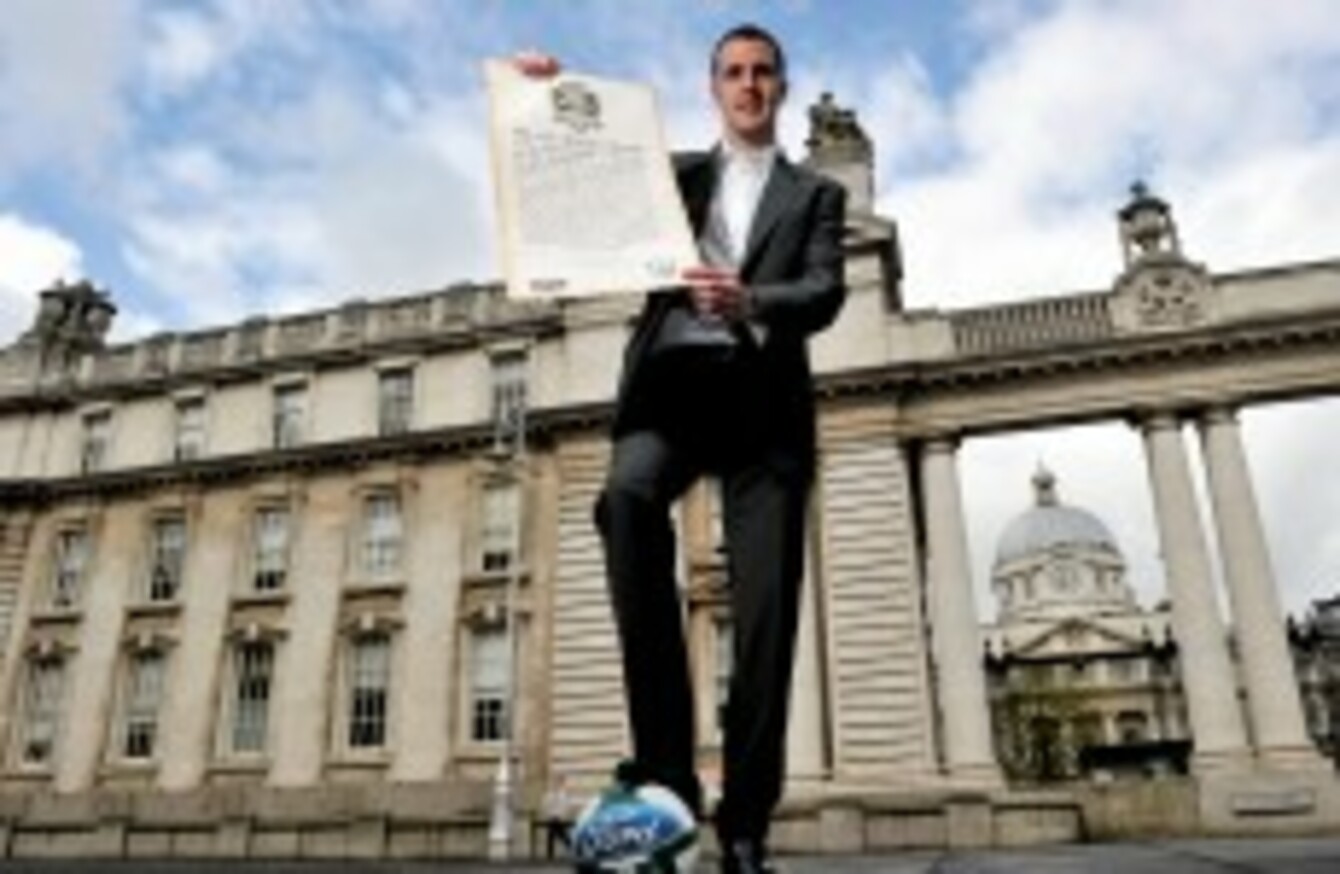 New Ford Ambassador John O'Shea launches the 'Ford Republic of Football' campaign
Image: Sportsfile
New Ford Ambassador John O'Shea launches the 'Ford Republic of Football' campaign
Image: Sportsfile
APPROACHING HIS 31st birthday, John O'Shea can be officially regarded as an experienced campaigner.
However, even with 75 international caps and over 430 senior club appearances, he will never have come across a season quite like this one.
In July last year, with his son Alfie barely a week old, he decided to move away from the security of Manchester United.
What he sought was more time on the pitch, more responsibility and he has found that with Sunderland.
Yes, O'Shea is experienced, and yesterday in Dublin he showed every ounce of it. Beset by 30-odd journalists gathered round an industrial sized kitchen table, the defender held off each scribe prying, baying for scraps as calmly as he has shepherded away so many strikers.
Each question was answered more than politely and often with a smile, but while most were dead-batted, one drew him close to a fit of giggles.
'Has Stephen Hunt asked you not to talk-up James McClean?'
The mental of image of the elder Hunt brother in a fluster, working at some political machinations to cement his seat on the plane to Poland had shoulders shaking throughout the room.
"I got about 20 phone-calls," O'Shea eventually answered through his own laughter. It took him only a few seconds to switch back to diplomacy, "Ah, Hunty's more than (proved himself). What he's done for Ireland and how he's worked so hard to be the player that he is, to have the career that he's got.
"He's been fantastic for Ireland when he's been involved and I'm sure he'll be at the Euros this summer."
Whether his fellow Déisi likes it or not, that left winger berth is a bone of contention, particularly with Aidan McGeady playing far below his best. Perhaps not for the man O'Shea calls Mr. Trapattoni, but for the rest of us watching football on this island.
McClean is a subject O'Shea knew well he would be discussing after playing with the Derry tyro for most of the season.
Having seen all kinds of talent come through the gates at Carrington he felt he could size up McClean instantly, he was wrong.
In the first few training sessions I was playing against him thinking 'this young Irish lad, he won't come near me today.'  The next thing he's bombing past me. 'Christ he's not bad, this fella.' Thankfully Mr O'Neill didn't see any of those training sessions.
In nine short months at Sunderland he has trebled his tally of club managers. A change of gaffer; something many players under Alex Ferguson have never or will ever experience.
O'Shea though, knew the drawbacks of moving away from trophy-laden halls to Wearside. He has taken the change fully in his stride and without regret.
O'Shea soaks up the Aviva atmosphere. / ©INPHO/Cathal Noonan
"Obviously it's been different at this stage of the season. For the last 10 years we've been going along for titles and different things, but when I made the move to Sunderland - you're buying into a new agenda, a new idea."
Even after spending the best part of a month on the sidelines, the absence of a possible medal will not have been the thought playing on his mind. O'Shea has his first ever major championship to get to, "rather than just an extended holiday."
You get the sense that the big Waterford man would trade every one of the last 10 summers for an extra shot at a World Cup. 2014 may be his last chance.
In the short term, he is just hoping he won't be arrive home too long before Alfie's first birthday, two days before the final in Kiev.
'Dad's away on duty.' Now, wouldn't that be a grand gift.