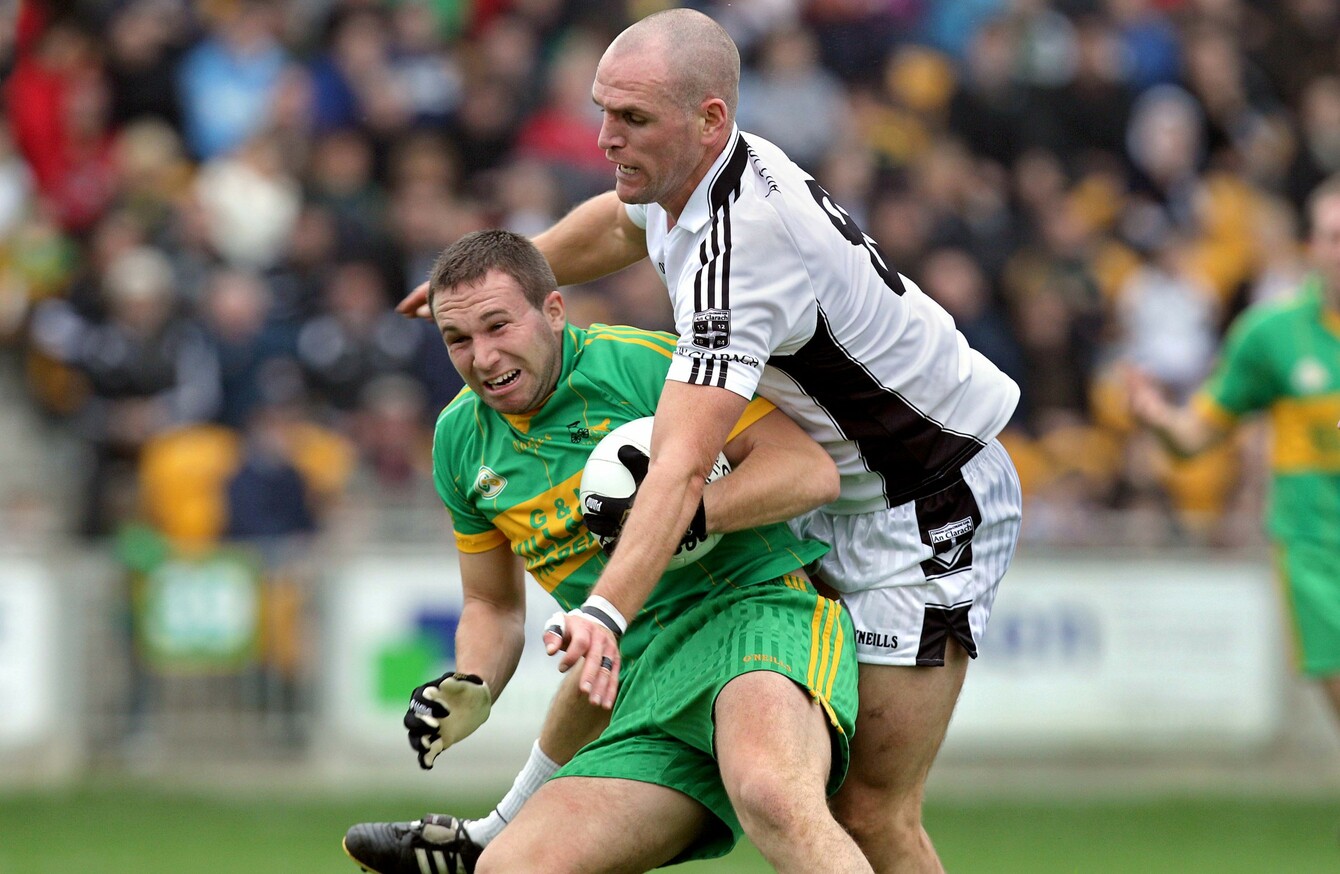 Image: Morgan Treacy/INPHO
Image: Morgan Treacy/INPHO
FORMER OFFALY STAR Paraic Sullivan has urged supporters to 'lay off' the current crop following a humbling 30-point hammering at the hands of Armagh on Sunday.
The Faithful County were demolished at the Athletic Grounds, as Armagh moved second in the Allianz League Division 3 standings behind pace-setters Louth.
Armagh won by 6-22 to 0-10, and the hosts had posted 1-7 before Offaly opened their account.
But Rhode clubman Sullivan, who soldiered on and off with the county team from 2007 until last year, insists that Offaly are not operating on a level playing field.
Sullivan's inter-county career was blighted by injury and he sustained cruciate knee ligament damage twice – but he still managed to return and win a county championship medal with Rhode last year.
While no longer part of the Offaly set-up, Sullivan still harbours strong views on the direction of the team.
This morning, in a post entitled 'Some food for thought of this miserable Monday morning. Change required immediately', Sullivan penned the following:
"In disbelief at some of the comments regarding football results at the weekend.
"It's alarming how many people are shocked by this. The game has changed significantly yet we still expect a competitive competition.
"It's not a level playing field. All teams have different populations, amount of clubs, funding, amenities and previous success.
We are nearing professional standards in regards to time spent training and workload expected from players. Because of this, the teams with the best set-up(s) will prosper. It's just basic common sense.
"Having a professional set-up in which the players train like athletes, recover like athletes and are athletes breeds success. All the rules and parameters have changed yet people's opinions and expectations remain the same. The game has evolved significantly in a short period and because the majority of the counties do not have the resources, funding or forward thinking, not only are they lagging behind but being embarrassed.
"It's not the players' fault. I can't reiterate that enough but unless there is some way of capping the funding or implementing something so that it is somewhat even across the board, we are in danger of seriously losing some teams from competing. That is the stark reality, and it's really sad to think that might happen.
To our own supporters, please give the guys a break. Offaly has a population of 75,000 people and has eight senior teams. Let's get real with our expectations. 1971, '72 and '81 are gone. No comparisons to today. Serves no purpose.
"Players have full-time jobs, long commutes and other commitments. Lay off!"
The42 is on Instagram! Tap the button below on your phone to follow us!