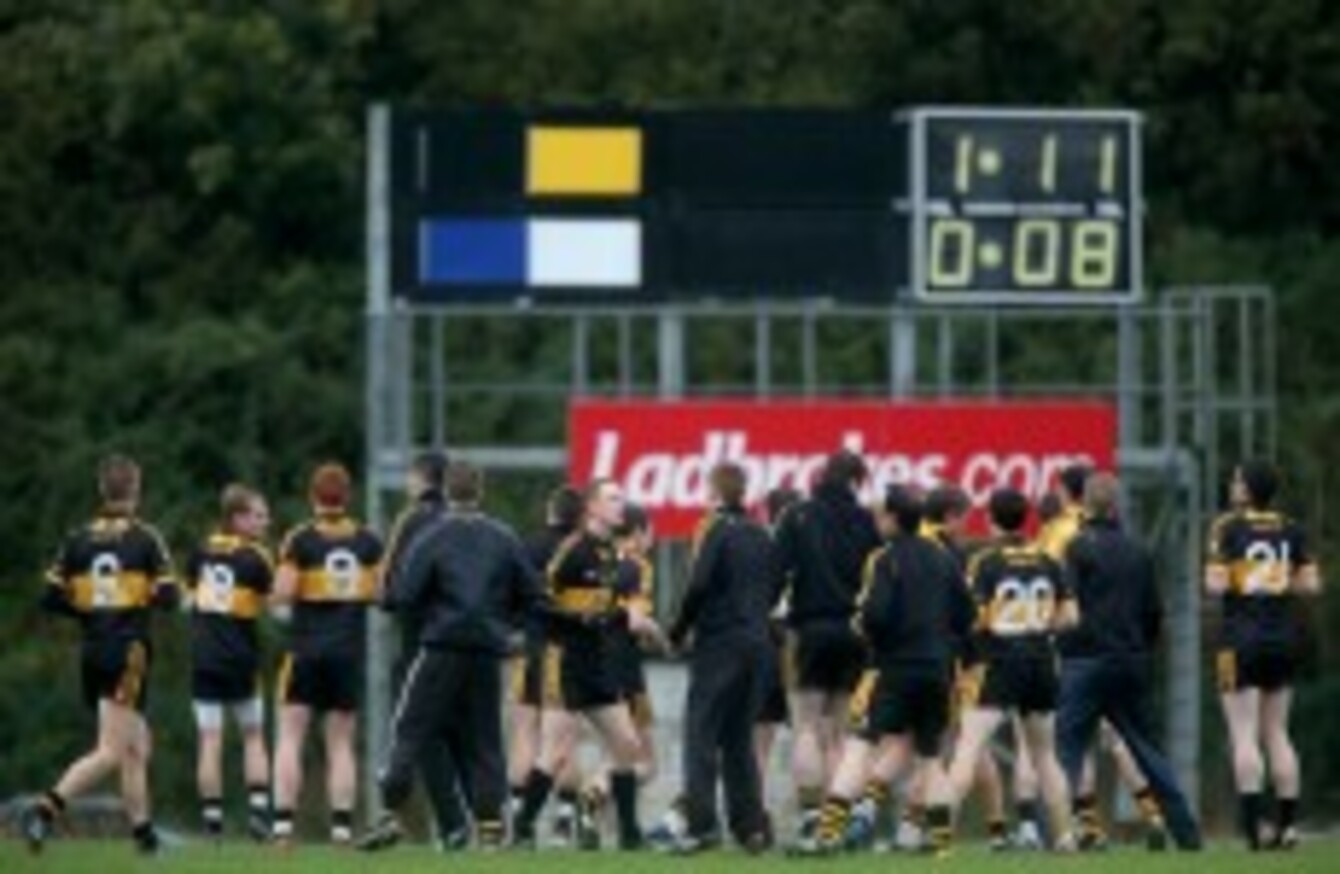 Crokes warm down: post-match routines were an alien concept when Flanagan started to work in the GAA.
Image: INPHO/Ryan Byrne
Crokes warm down: post-match routines were an alien concept when Flanagan started to work in the GAA.
Image: INPHO/Ryan Byrne
PAT FLANAGAN TELLS a story from his early days as a strength and conditioning coach with Kerry.
After one game in 2004, he gathered the squad out on the pitch for a warm-down session.
Later that night, Weeshie Fogarty's radio show was inundated with calls. Why were the Kerry lads training after a match?
"It was very unusual then," Flanagan admits with a chuckle.
He might well laugh. Kerry went on to win the All-Ireland under Jack O'Connor and before long, his work in the Kingdom had become a talking point.
They weren't the first county to put an increased emphasis on training smart, rather than training hard. When Flanagan arrived, the Ulster sides — Armagh and Tyrone — had already got the jump on the rest and strong-armed an advantage for themselves.
But "Kerry had the footballers," Flanagan says, "and once they caught up in terms of strength and conditioning, they were always going to be a force."
Long before that, the great IT Tralee side of the late 90s were his first great success story. Working there as a physiology lecturer, he teamed up with Val Andrews behind a team that won three straight Sigerson Cups.
"In 1995, doing things like warm-ups and warm-downs was rocket science," Flanagan remembers.
"There were some very stubborn people who would not change, who thought this was all craziness and that it would all go away.
"I worked in a club in Kerry and when I when I asked them to warm up, half the players refused. This was in the mid-to-late 90s.
"I'd even get coaches from some of the counties ringing up because I was doing weights with the Sigerson team saying it was all bad for them, that they'd get muscle-bound. They were running around hills and up sand dunes instead.
There would have been a good bit of resistance to it but over time, I suppose the success of teams with that type of training — Kerry in 2004, 05, 06 — there was more notice taken of it then.
Now strength and conditioning work is a given. A modern footballer will cover upwards of seven or eight kilometres during a match, much of that in high-intensity sprints and bursts.
Hectic fixture schedules and competition cross-over, particularly for top younger players, mean conditioning can be the difference between staying fit for the season and struggling with otherwise avoidable injury.
It's not an unusual to have two or three coaches working with the top county sides. The same goes for the best senior clubs and, since the introduction of the AIB All-Ireland series, some of the more ambitious intermediate and junior clubs too.
This season Flanagan is working with the Laois hurlers as well as with Dr Crokes who are preparing for an All-Ireland semi final against Connacht champions Castlebar Mitchels in February.
What are they
really like?
Rare insights on sport's biggest names from the writers who know them best. Listen to Behind the Lines podcast.
Become a Member
If Crokes go all the away to St Patrick's Day in Headquarters and this current golden generation win the club title that has eluded them so far, it could be early April before their players return to the Kerry panel.
It's no surprise then, Flanagan says, that the fitness work done at club and county level mirror each other.
Especially in an amateur sport, time constraints demand it.
And to those who fear that the traditional art is being sacrificed at the altar of power and physique, he has a reassuring message.
I'd say there's more ball work being done now than before, definitely in the last five years.
"In the late 90s and early 00s, the idea was to get all of your strength and conditioning work done, get all those units done and then do football and get them coached.
"Now the sessions are much more united – you're doing strength work and endurance work while you're doing skill work.
"You're using skills and the ball work to improve conditioning a lot more. There's a big focus on that now."
Tomorrow: Dublin performance analyst Ray Boyne on the numbers game