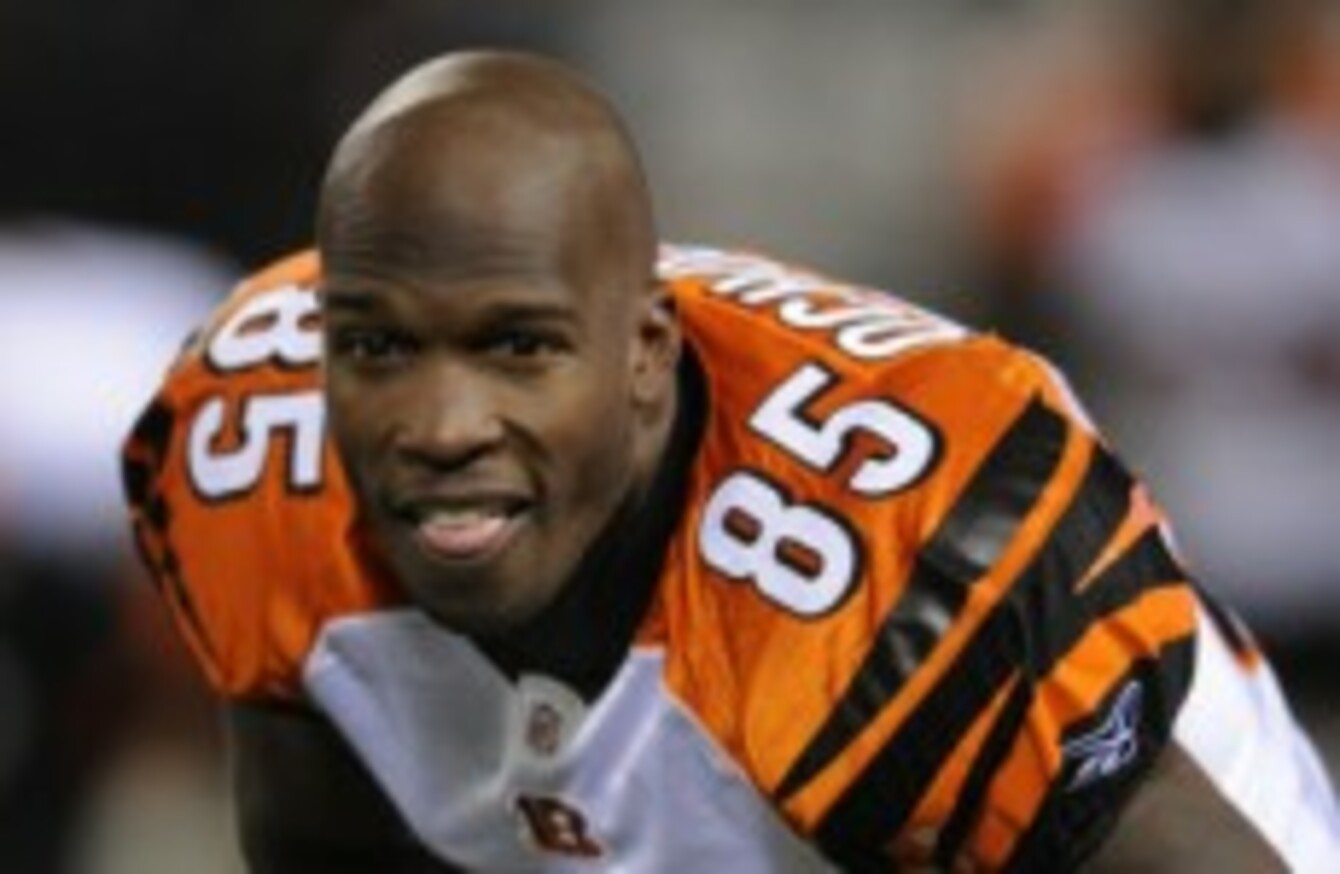 Chad Ochocinco.
Image: Bill Kostroun/AP/Press Association Images
Chad Ochocinco.
Image: Bill Kostroun/AP/Press Association Images
WITH THE LOCKOUT now a thing of the past, NFL teams are making up for lost time.
Yesterday saw the New England Patriots make two marquee signings, with Chad Ochocinco and Albert Haynesworth joining from the Cincinnati Bengals and Washington Redskins respectively.
Just a few years ago Haynesworth had a reputation as one of the best defensive players in the league. However, his frustrations at Washington have affected his form and he has not been shy about voicing his opinions on the team's shortcomings. A new start under Bill Belichick in Massachusetts could be just the tonic he needs.
But it was the Ochocinco deal that really had football fans excited yesterday. The talented wide receiver, serial tweeter and part-time daredevil will give Tom Brady options in the coming season and make an interesting addition to Belichick's famously-disciplined setup.
Ochocinco has nearly 2.4 million followers on Twitter and it will be interesting to see how he reconciles his propensity for drama with Belichick's more reserved persona. Earlier this year Ochocinco took part in a professional bull riding event and on June 30th he rode in a race car at the Atlanta Motor Speedway with Jeff Burton, reaching speeds of 160 mph.
In the off-season, Ochocinco had a soccer tryout with Sporting Kansas City of Major League Soccer and last year he was one of four finalists on the Dancing With the Stars.
As unlikely a pairing as they may be, Belichick and Ochocinco have history together. Having got to know each other during Pro Bowl weeks, the two have a long-standing respect for one another and despite the sideshow that sometimes follows Ochocinco, he takes his football seriously.
"I like Chad," Belichick said before the beginning of last season.
"I like him as a player. I like him as a person. I like his enthusiasm and the fun he has with football, and I like how he competes on the football field. I have a lot of respect for that."
~ Additional reporting from AP