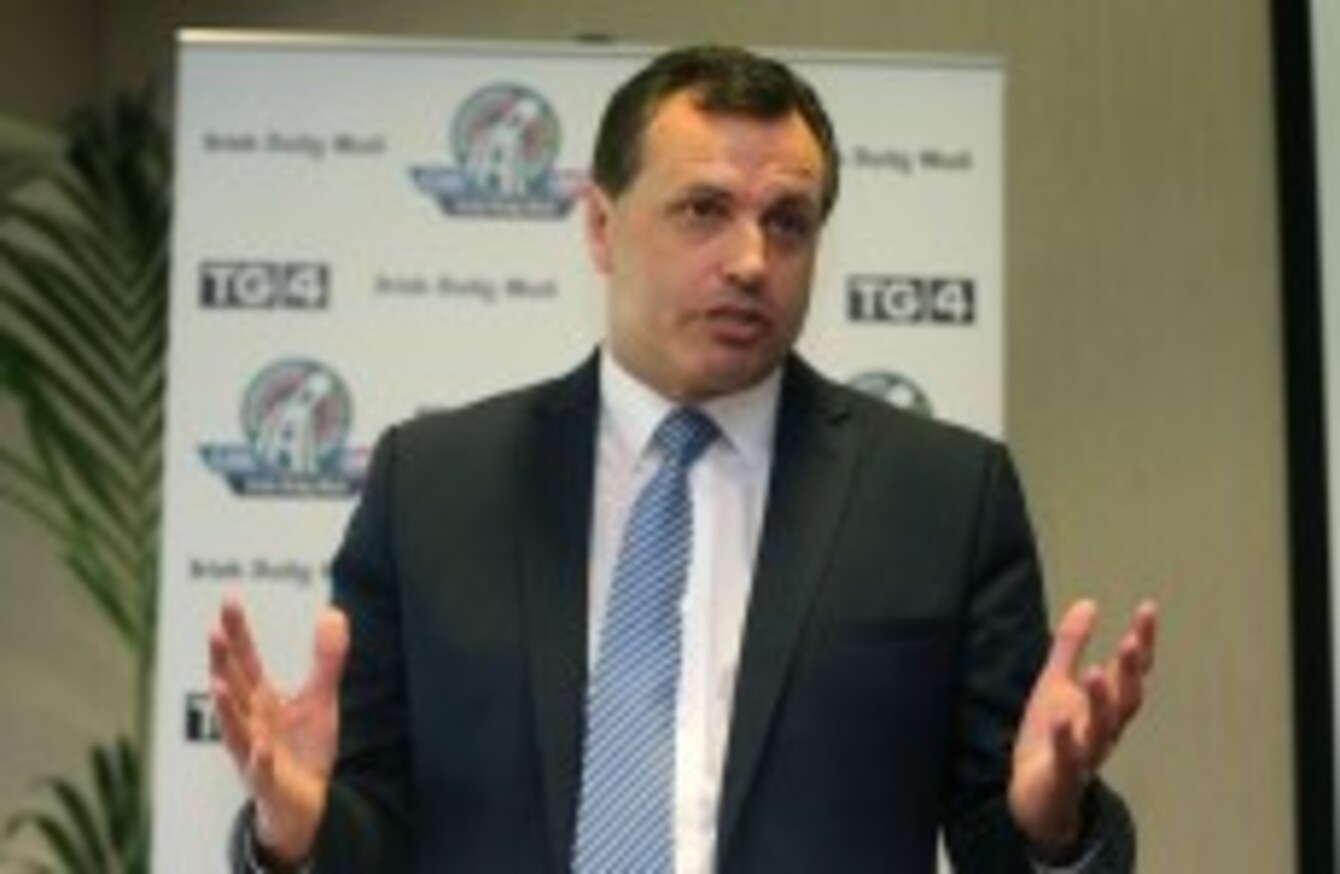 Irish International Rules manager Paul Earley.
Image: INPHO/Lorraine O'Sullivan
Irish International Rules manager Paul Earley.
Image: INPHO/Lorraine O'Sullivan
IRELAND MANAGER PAUL Earley believes that their Australian opponents in this year's International Rules series will still be a formidable force despite picking from an indigenous squad.
The AFL have opted to send a 33-man indigenous squad to take on Ireland in a two-test series this month at Kingspan Breffni Park and Croke Park.
That policy means they are lacking several leading AFL players but Earley is expecting the Australian side to be extremely united.
"From the outside, people will look and say it is not the best Australian team but the Australians will make up for that in unity.
"I think it'll be very strong interestingly enough. They're in the middle of a training camp this week. If the top players like Lance Franklin, who won a Premiership last weekend and has just signed a $10 million contract with Sydney, and (Adam) Goodes comes that'll be two of the top four or five players in Australia.
"They'll be pretty strong. They have this togetherness. That group of players came together for a week and a half Nicholas (Walsh) was telling me for the early part of the season to play an indigenous game against Richmond.
"I have lived in Australia on two separate occasions when I was an 18-year-old and in the late 90′s I went over there to work. I know a lot of the indigenous people and understand the way they have been treated ovet the last couple of hundred years.
"They are a tight-knit group. That brings them together, there is a bond that is created as a result of that."
Paul Earley and Michael Murphy
Pic: INPHO/James Crombie
Touring
Earley admits it can be easier for traveling squads to harness their preparations than the home side. He is planning to have the Irish team convening in camp from the Wednesday night before each of the two gets.
"Seven-five per cent of the time the series has been won by the touring team", outlined Earley. "When you are together as a group there are no distractions.
"The Australians have an advantage. They have no other club to play for, they can get their group together so there focus is exclusively on this.
"That is extremely advantageous and that is why when Ireland go to Australia you have the group together and it is much easier to prepare without those distractions."