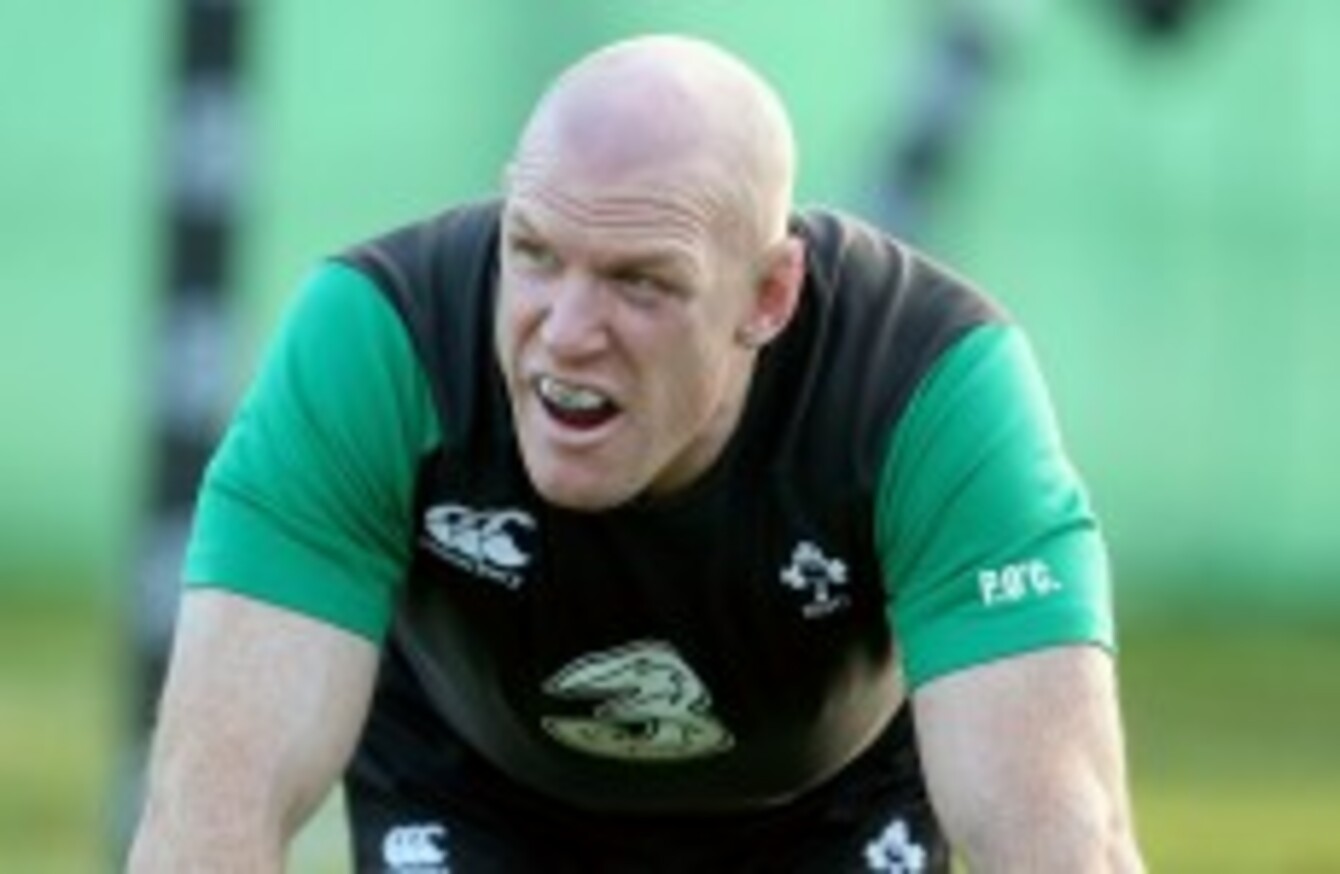 O'Connell says Ireland's chat this week has all been about improving.
Image: Dan Sheridan/INPHO
O'Connell says Ireland's chat this week has all been about improving.
Image: Dan Sheridan/INPHO
ONE GETS THE feeling that this evening's clash with Australia is more about the Ireland players than their coach, but still the presence of Joe Schmidt in charge of the national team inspires confidence.
We pointed out before the South Africa match that the Kiwi head coach remains Ireland's real trump card, and again the Irish players will have utter belief in the game plan Schmidt has laid out for them against the Wallabies.
The year since last November's 32-15 defeat to the Australians in Dublin has been a joy for Irish rugby supporters, thanks to a Six Nations title and many impressive performances under Schmidt.
Ireland captain Paul O'Connell is certain that the Kiwi is a world-leading practitioner in his field.
He's an excellent coach, there's no doubt he's one of the best in the business," says the 35-year-old second row. "He's very good at not just the technical stuff on the pitch, he's very good at driving high standards all across the team.
"From everything that goes on in the team hotel, to how players interact with fans and everything. So there's no doubt he's been excellent and I think there's a very good group of players there in the Irish squad that, I suppose, were ready to take advantage and work with a coach like Joe."
It's a knowing assessment from O'Connell, particularly in pointing out that Ireland had the quality of player there for Schmidt to drive to high performance with. Men like O'Connell, Johnny Sexton, Conor Murray, Rory Best, Jamie Heaslip, Mike Ross and Devin Toner were ready to be driven to higher highs in the international game.
Those are the leaders who won't accept a dip against Australia tomorrow, players who would have been particularly aggrieved by Ireland's capitulation against Australia 12 months ago.
For O'Connell, the fact that other players are pushing forward in leadership roles on the pitch is one of the most encouraging aspects of all in the last year. He identifies loosehead prop Jack McGrath as one such example.
"I think everyone has a job to lead on the field. Example is the biggest part of that, and against a team like South Africa, you know you're going to have to defend, you know you're going to have to be physical when you defend.
It's not just a question of clocking up numbers of tackles [McGrath racked up 17]; it's a question of driving guys back as well, and Jack did really well against South Africa."
Of chief concern to O'Connell in this evening's clash will be the line-out and maul, areas of Ireland's game that he runs and takes huge pride in.
The Wallabies have had their own issues in that area, but Munster lock O'Connell believes Rob Simmons and Sam Carter will run a tight ship in that area at the Aviva Stadium later.
"They have an excellent line-out," explains O'Connell. I think they will be disappointed last week [in defeat to France] with some of what happened. I would have looked at their lineout when we were reviewing South Africa.
"Any team that does well against [Victor] Matfield has a good line-out. I don't think they lost any balls against South Africa. They will be disappointed with what happened last week in the line-out. By and large they have an excellent line-out.
"Rob Simmons is very experienced even though he is 25. I think he has 48 caps and most of them, when you are playing with Australia, are accumulated against South Africa nad New Zealand. They will be very good in that facet of play.
"We conceded a maul try against them last year and I think up until the South Africa game last week was the only one we conceded in the maul since the previous year, so it's going to be very tough."
Dominating the Wallabies in those aspects of the fixture would shove Ireland some way towards success, even if it is the running threat of Michael Cheika's team that offers even more danger.
There has been confidence in Irish rugby media and supporters' circles around a home win this weekend to complete a November clean sweep, but O'Connell insists it's not something Schmidt has promoted in camp.
It would be great to get a win this weekend… but we come in and say the same things in the press all the time – it [a win] is not something we talk about.
"There were a whole lot of things we wanted to improve and move on from South Africa, going into the Georgia game.
"I think we did that, and there is a whole lot of things we want to improve on going again, going from South Africa to Australia. That's what a lot of the chat has been about, making that improvement in performance.
"We feel if we do that, we will be there or thereabouts come the end of the game."