PRIDE SURE AS hell comes before a fall.
John Bazemore John Bazemore
Paul Pierce was the toast of the clutch sporting world last week with his astounding 'I called game' post-match analysis of his Game 3 buzzer beater in the Washington Wizards' play-off series against Atlanta Hawks.
Last night, Pierce nailed a brilliant three-pointer to give the Wizards the lead with just over eight seconds remaining.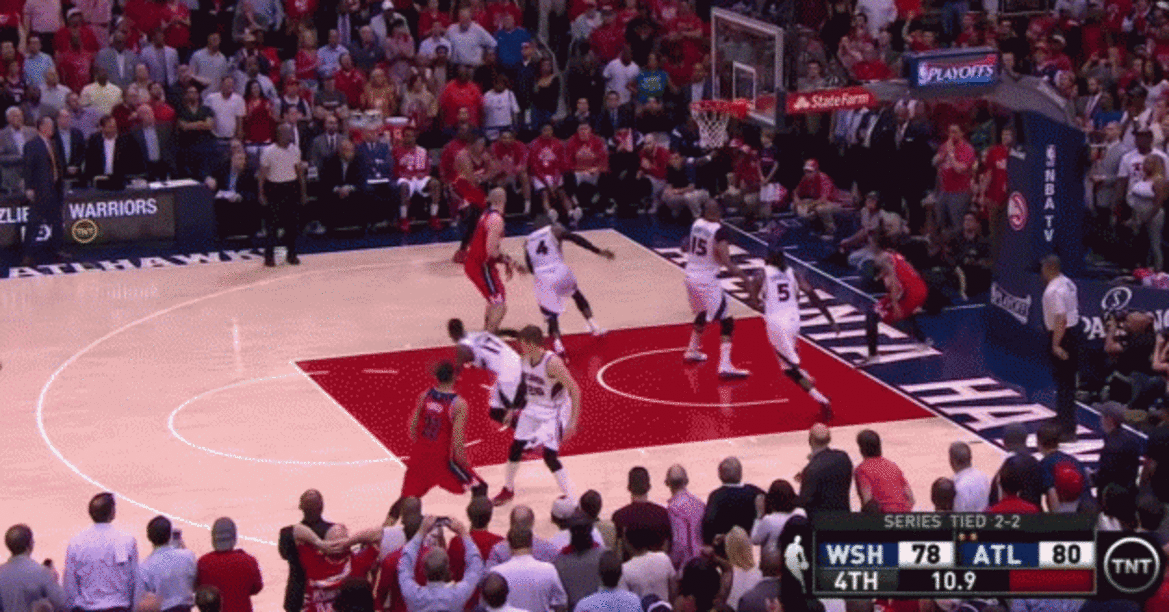 'The Truth' celebrated by turning to taunt the Hawks bench with reports saying he yelled 'series' at them.
Unfortunately for Pierce, 8.3 seconds is a long time in basketball when you've only got a one-point lead.
This happened.
NBA Highlights / YouTube
The Hawks won 82- 81 and lead the series 3 – 2 ahead of Game 6 in Washington.
You wouldn't catch Steph Curry trash-talking prematurely. His Golden State Warriors cruised into a 3 – 2 series lead with a glorious display of basketball against the Memphis Grizzlies.
NBA Playoffs / YouTube