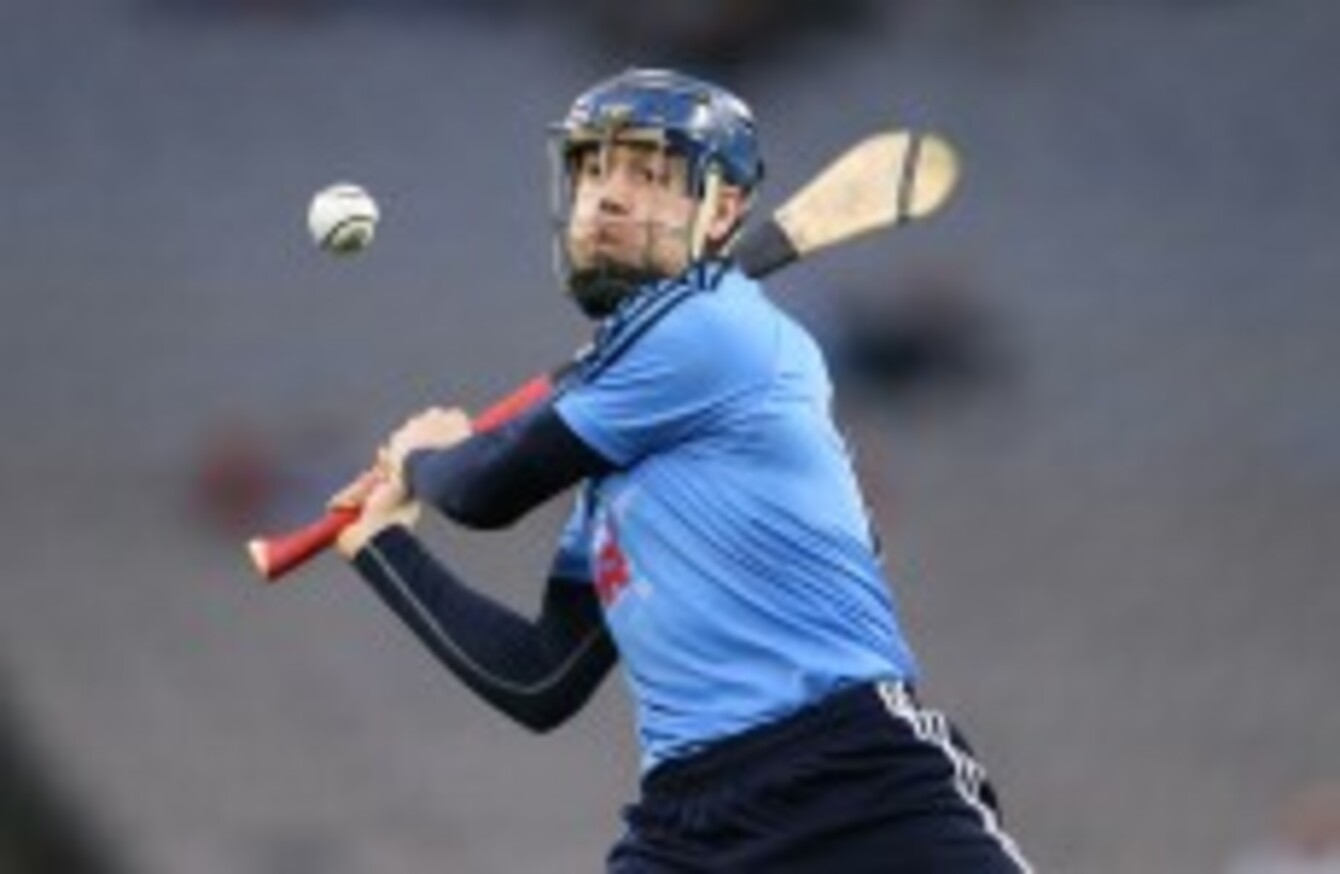 Dublin sharpshooter Paul Ryan has an answer to hurling's penalty debate
Image: Cathal Noonan/INPHO
Dublin sharpshooter Paul Ryan has an answer to hurling's penalty debate
Image: Cathal Noonan/INPHO
IT PROMISES TO be one of the hot topics in championship hurling this summer but Dublin star Paul Ryan believes that the 'Anthony Nash' rule could have been easily solved.
For the 2015 campaign, a hurling penalty will be a straight one-on-one shootout between striker and goalkeeper, compared to the previous three on the line (goalkeeper plus two outfield players).
Predicted conversion rates are anywhere between 40 and 60 per cent but free-scoring Dubs forward Ryan reckons that he should still be facing three opponents on the goalline.
The big problem, as Ryan sees it, occurred when goalkeepers used their oversized sticks with a large 'bas' to blast penalties from the 20-metre line or inside.
Cork goalkeeper Nash brought penalty-taking to whole new level with some real crackers, including this effort against Wexford in 2012:
Source: MarcasOCallanain/YouTube
But Nash was denied by Waterford goalkeeper Stephen O'Keeffe last year, in an episode that reignited the penalty debate and brought player safety issues to the forefront of the debate:
Source: hockeyhurlingshinty5/YouTube
The rule was changed this year, following a recommendation from the Hurling 2020 review committee, and all penalties are now a direct shootout between striker and goalkeeper.
Ryan is unconvinced, however, insisting that the problem would have been solved by simply not allowing goalkeepers like Nash to use their goalie's hurl when striking a penalty.
"If they got rid of the goalie hurl from anyone coming down to take it, and just keep three on the line.
"The person taking the 21-yard free or the penalty, that they wouldn't be allowed use a goalie hurl.  I think that might solve a lot."
Ryan had a penalty well-saved by Tipperary's Brendan Maher in last year's All-Ireland quarter-final, when Darren Gleeson's assistants Noel McGrath and Maher used oversized hurls while standing on the line:
Source: Irish Flukey/YouTube
But Ryan had no issue with those tactics.
"Oh no, that's okay.  What I'm saying is the person actually taking the free shouldn't be allowed use a goalie hurl.
"There wouldn't have been any need to switch the people on the line and switch people anywhere else.
"Just take the goalie hurl out of the free, and you wouldn't be connecting with it as cleanly."
Ballyboden hitman Ryan finds it frustrating that common sense ideas from players rarely find favour with the GAA's powerbrokers.
"I don't know what they're thinking.  I would have seen it as an easy issue to solve, just taking the goalie hurl away – especially if a goalie's coming down to take the free, if he's switching to an outfield hurl, he's not going to connect with it as (he would) using a goalie hurl.
"He's not going to connect with it as fluently as he'd like."
What do you think of Ryan's suggestion?