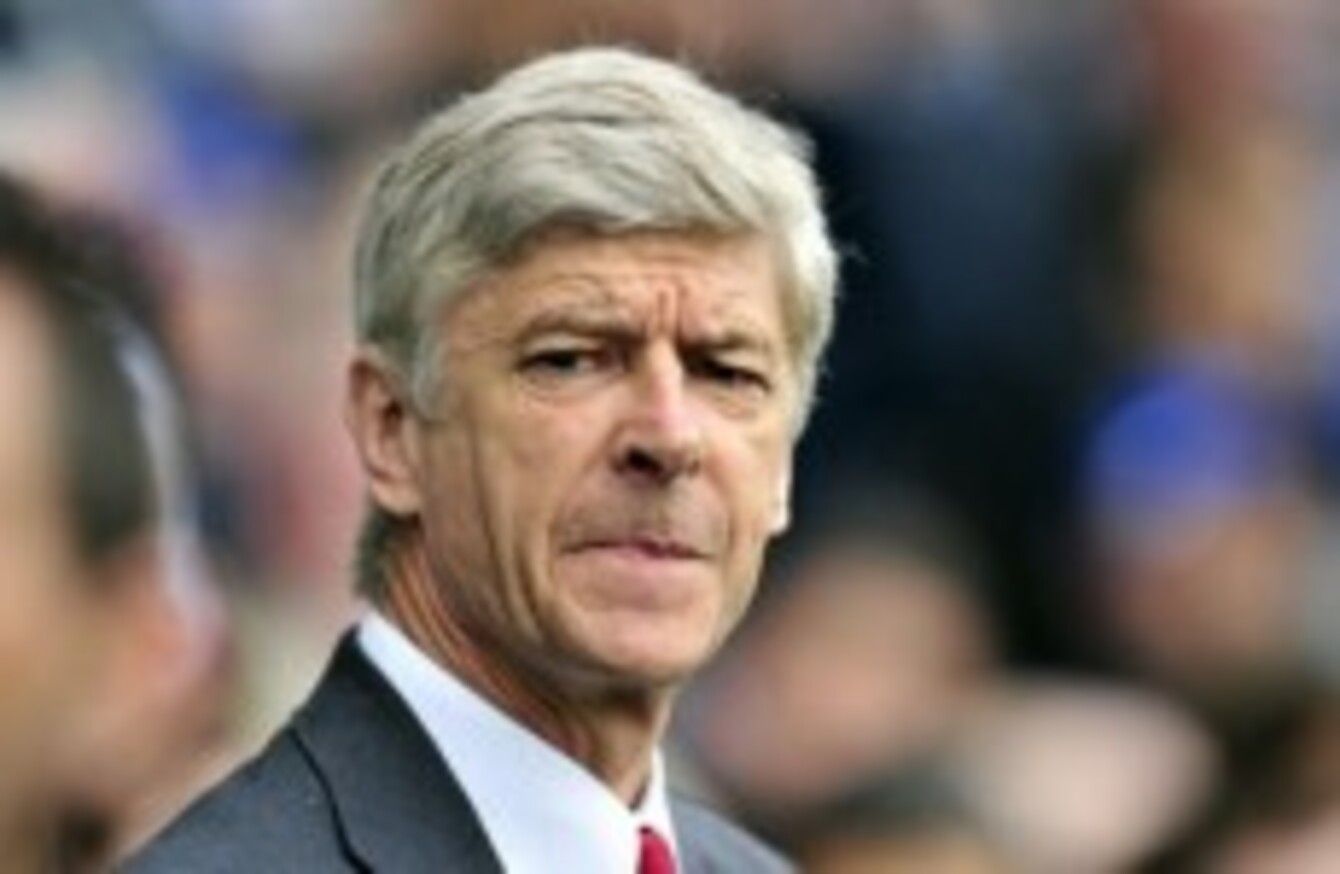 Arsen Wenger says players are diving with increasing regularity nowadays.
Arsen Wenger says players are diving with increasing regularity nowadays.
ARSENAL MANAGER ARSENE Wenger believes players who dive should be given automatic three-match bans.
The Frenchman, who saw his former striker Eduardo charged by UEFA for simulation in a Champions League qualifier against Celtic back in August 2009, said he would support disciplinary action to clamp down on cheating.
Manchester United winger Ashley Young has been criticised in recent weeks for going to ground with ease in the penalty area, which earned the Red Devils two spot kicks against QPR and Aston Villa.
Wenger believes the influx of foreign players has coincided with an increase in the regularity of diving in the Premier League but added: "I must say the English players learn quickly."
The 62-year-old feels that if diving was to be punished severely by the Football Association, it would act as a deterrent.
"Everybody wants to win football games and when you have played football, you always try to be on the fringe if you want to win," Wenger said.
"For example, you touch the ball and it goes out you shout 'throw in for us', things like that.
"But a dive in the box… I think sometimes you can only get it out after the game. If an obvious dive is punished by a three-match ban, the players would not do it anymore.
"We should have a superior committee of ethics who could still punish a player like that. He now gets away without being suspended and the whole situation doesn't make sense.
"I think that the foreign players have brought good and bad things. In England you respect two things that you got well kicked, but on the other side that they have not gone down for nothing.

"The second thing I admired here in England is that you never surround the referees to give a yellow card to somebody else, you let the referee make a decision, but that has gone as well.
"Not everywhere but there is a trend now to surround the referee and give a yellow card and that never happened when I arrived."