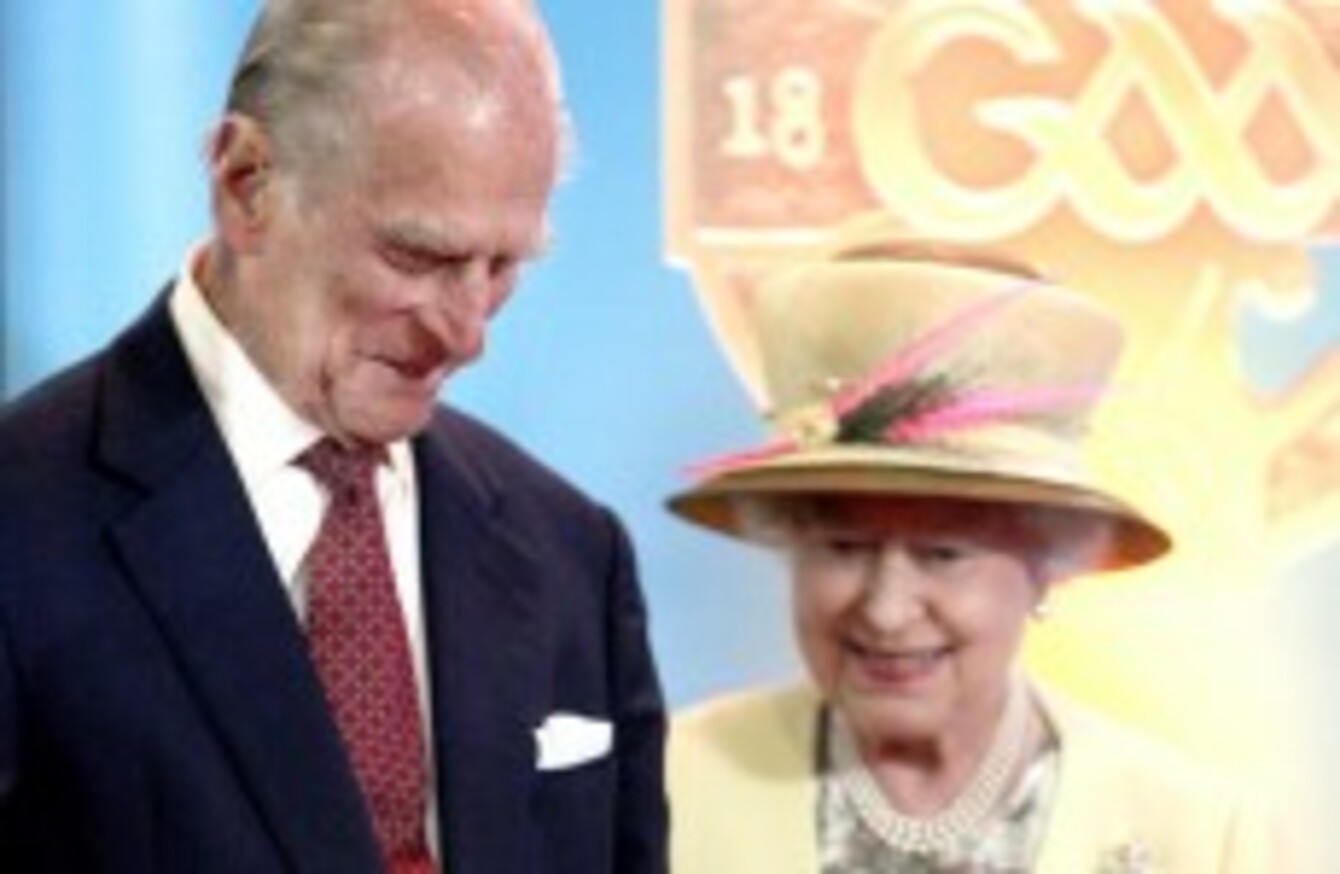 Queen Elizabeth II and the Duke of Edinburgh have visited Croke Park.
Image: Maxwells Irish Government Pool
Queen Elizabeth II and the Duke of Edinburgh have visited Croke Park.
Image: Maxwells Irish Government Pool
THE VIEWING FIGURES for Sky Sports' live GAA broadcasts may be low but the coverage across the water has netted a significant new fan for hurling — with Queen Elizabeth admitting she is enjoying the game.
GAA president Liam O'Neill said he was shocked when the queen told him she had watched hurling and had been impressed by it.
O'Neill was invited to dine at the British royal's table when she visited City Hall in Belfast last week. And the Queen stunned O'Neill when she engaged in conversation and disclosed that she was impressed by the hurling match.
O'Neill is not sure whether it was the Kilkenny-Offaly match or the clash of Dublin and Wexford which she viewed on Sky Sports, but he said it was a remarkable example of just how far Gaelic games can spread as a result of the coverage by Sky.
"I was privileged to sit a table for lunch with Her Majesty Queen Elizabeth of England last week — we had met before in Croke Park when she had visited — and we touched the topic of hurling and she said yes, she seen it.
"She saw it on television on Sky, she said 'I'm not quite sure how I got it' but she said it was wonderful. She made a side-to-side motion with her head saying it was very fast and it was a wonderful game.
Be part
of the team
Access exclusive podcasts, interviews and analysis with a monthly or annual membership.
Become a Member
"I'm not sure whether it was Offaly v Kilkenny or Wexford v Dublin, we didn't go into detail on that because you can only engage her for a certain amount of time in a group of nine but the fact of the matter is that she says she saw it and I just think it's interesting that she did. I know she's only one person but it's interesting she was there, she was engaged by it and she said it was a wonderful game," said O'Neill.
The GAA president said he was not perturbed by the low viewing figures in this country for Sky's coverage which had been reported and he insisted it did not give the full picture.
"It doesn't take in account the people looking at it in HD, I think it doesn't take into account the people in the pubs where they have Sky Sports.
"We were never that worried about the people in Ireland watching the game on Sky. It was for Britain we did the Sky deal effectively and the numbers there are standing up very well. We seen their Twitter reaction to it and we are getting anecdotal evidence from our clubs in Britain that it's proving a huge success because they are now able to show, the parents of young people are trying to engage in schools, that this is the game and this is what it looks like.
"The deal has been done and I think the reaction to it, initially, some people spoke against it. The majority of people realise it's for the good of Gaelic games and it will publicise our games," added the GAA president, who was speaking in Galway where he launched the 100,000 Steps for Cormac, a charity event which will take place next month.
The walk, organised by former Galway All-Ireland winning captain Joe Connolly, aims to raise €100,000 for Pieta House, the centre for the prevention of suicide and self-harm.
The walk, which will involve GAA personalities from all over the country, is to commemorate his nephew Cormac Connolly, who died of an inoperable brain tumour three years ago at the age of 24.