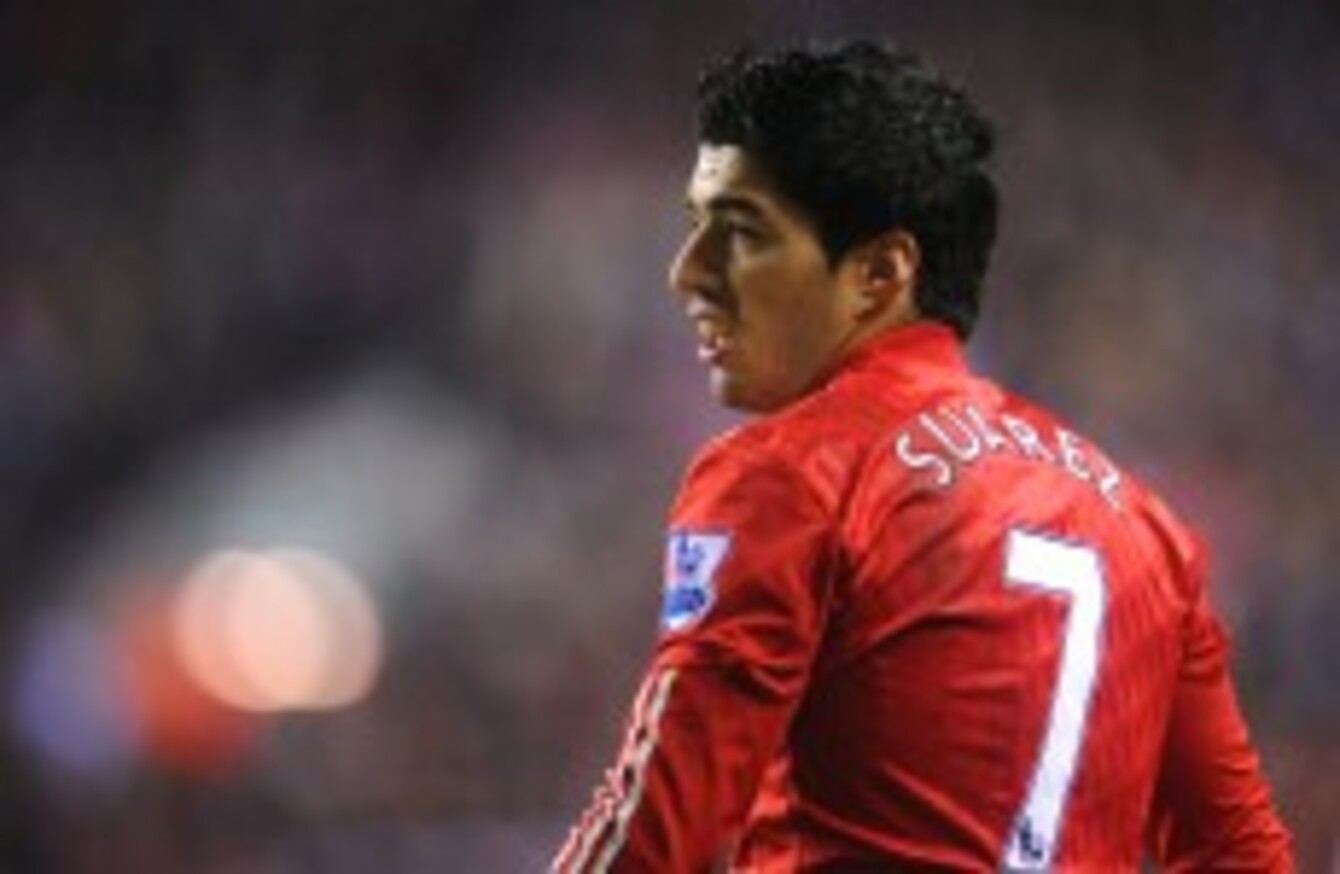 Image: Joe Giddens/EMPICS Sport
Image: Joe Giddens/EMPICS Sport
LUIS SUAREZ APOLOGISED last night for using the term "negro" towards Patrice Evra, but remained adamant that he only ever said the word once during the players' controversial exchange.
The Liverpool striker was roundly criticised for not apologising to Evra in a statement released on Tuesday evening in which he indicated that he would not appeal the eight-match ban and £40,000 fine handed down by the FA's independent commission.
But in a second statement yesterday, Suarez said that he was sorry if his choice of words offended anybody, though he still did not publicly apologise to Evra by name.
"I admitted to the commission that I said a word in Spanish once, and only once, and I told the panel members that I will not use it again on a football pitch in England," Suarez said (see The Guardian).
"I never, ever used this word in a derogatory way and if it offends anyone then I want to apologise for that."
Criticism
Blackburn Rovers striker Jason Roberts became the latest footballer to publicly criticise Liverpool for the manner in which they have handled the fallout from the FA's judgement.
The Anfield club have stood steadfastly behind their Uruguyan star who maintains that the term "negro" — commonly seen as inoffensive in Rioplatense Spanish — was used in "a conciliatory and friendly way."
"Liverpool's stance of saying he's done nothing wrong goes against the spirit of our league. When you read the report, it's quite ugly," Roberts told BBC Sport yesterday.
"Liverpool must think long and hard about how they are perceiving this. They are a proud club with lots of fans of different cultures and nationalities and it's important to think about how they would feel about being treated in the same way."
Speaking after Liverpool's 3-0 defeat away to Manchester City — the first game of Suarez's ban — manager Kenny Dalglish reiterated the club's view that the FA panel "constructed a highly subjective case against Luis Suarez," suggesting that there had been a number of important omissions in the final 115-page judgement, which was delivered on New Year's Eve.
Andy Hunter in the Guardian reports that Evra was allowed to view video footage while compiling his testimony, an opportunity which Suarez was not given, and that the Frenchman only remembered that he had been pinched by Suarez after reviewing the tapes.