RAFAEL DOS ANJOS isn't ruling out another fight at lightweight, but for now the demands of making weight at 155lbs aren't being justified by the financial rewards for the former champion.
Following back-to-back losses in 2016, Dos Anjos announced recently that he has decided to abandon the lightweight division in order to resume his career as a welterweight.
After a foot injury forced the cancellation of his scheduled title defence against Conor McGregor last March, Dos Anjos eventually put his belt on the line for the second time in July when he faced Eddie Alvarez in Las Vegas. Dos Anjos was dethroned via a first-round TKO loss to Alvarez, before being defeated by unanimous decision by Tony Ferguson in November.
Shorn of champion status, fighting for the UFC is no longer as lucrative as it once was for Dos Anjos, who clinched the belt by dominating Anthony Pettis over five rounds at UFC 185 in Dallas in March 2015.
"I'm killing myself to make 155 [pounds], and [without the championship] I'm not making much money," Dos Anjos, whose next fight will be at 170lbs, told ESPN. "I would make 155lbs for a super-fight or something, but for what I'm making today? No, it's not worth making 155."
Dos Anjos recounted a worrying experience prior to his bout against Alvarez. According to the 32-year-old, he passed out while cutting weight and the fight was subsequently almost cancelled.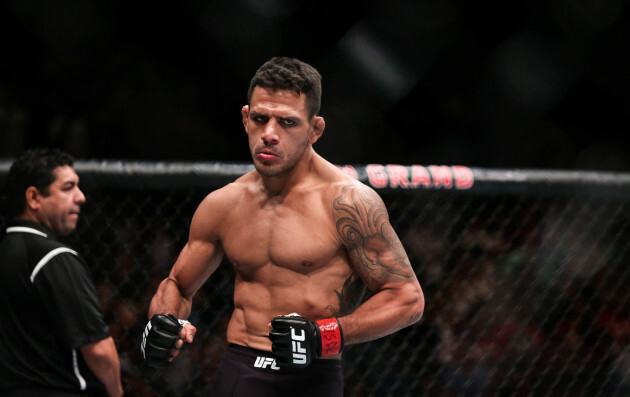 "Everything was on plan," said Dos Anjos. "We had 3lbs to lose the morning of the weigh-in. The night before, we had lost 8/9lbs during training. I jumped in the [Epsom salt] bath for 15 minutes and when I stood up I felt dizzy.
"I sat down again on the edge of the bath and felt okay, started to stand up again, and I just fell backward. My head was two inches from the faucet. I could have died that day.
"My coaches took me out of the bath and placed me on the bed. I came back for a couple seconds and passed out again. I came back and passed out a third time. I was almost out for three minutes, they said. At one point they said, 'Let's call 911 and cancel the fight.'
"I woke up and asked them what was going on. And after all that I still didn't know if I had made the weight. So I had to check my weight, but I couldn't stand up. I lay down with a cold towel on my head. It took me about 40 minutes to get up.
"I checked my weight and it said 155. If I hadn't been on weight, there's no way I could do any more. I couldn't do it. On the walk to the weigh-ins I was just feeling miserable."
Dos Anjos, who was stopped by Alvarez inside four minutes of the first round, added: "When I got hit in the fight, it wasn't like — I've gotten hit harder than that before — but I just lost my legs. It was weird. I want to give credit to Alvarez, but for sure the weight cut affected me a little bit."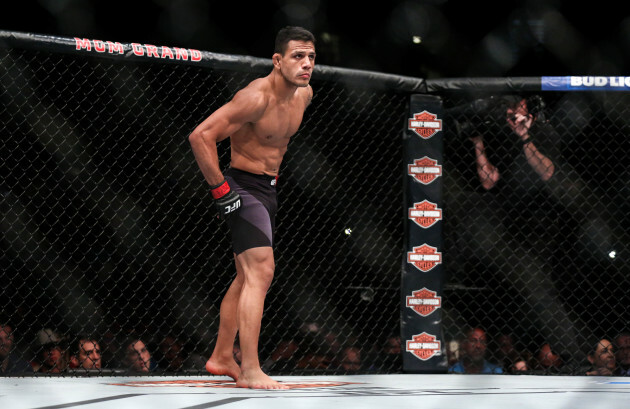 Tommy Lakes / The42 Tommy Lakes / The42 / The42
In spite of that experience, Dos Anjos returned to lightweight four months later to face Ferguson. Nevertheless, he's now focusing on life at 170lbs and hopes to make his welterweight debut in the spring or early summer.
He said: "I just thought I had made a mistake against Alvarez and I would be able to avoid making that mistake again, but I think cutting to 155 is just too stressful. I think I have the passion to do what I do and right now I'm 200lbs. Once I get back in shape I'll be 180 and those last 10lbs will be easy."