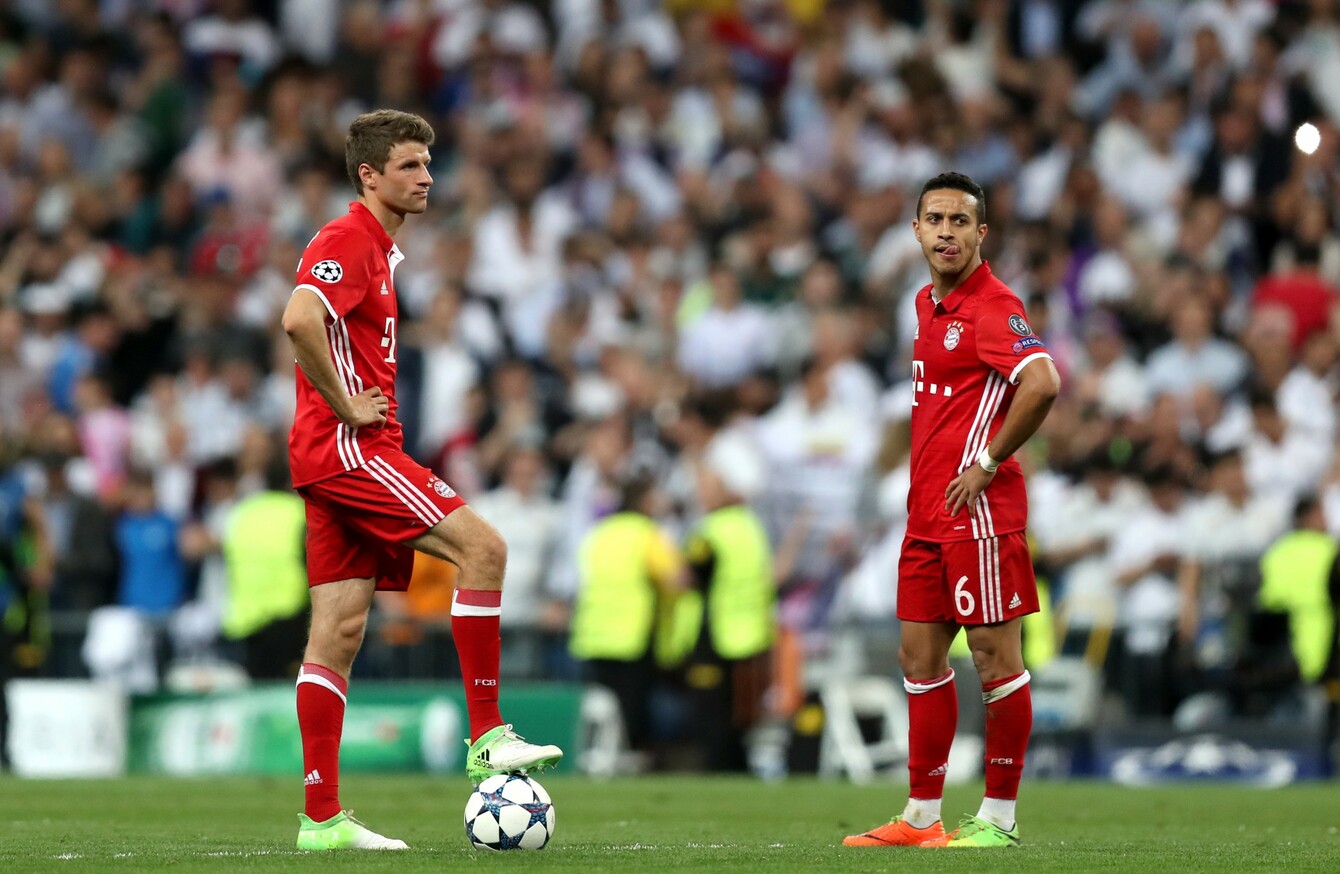 Image: Mike Egerton
Image: Mike Egerton
Source: Esra Rahmini/YouTube
CRISTIANO RONALDO'S FIRST extra-time goal, which sent Real Madrid into the Champions League semi-finals, has been hammered for being offside by football fans and pundits alike.
The goal came just before the first half of extra-time, with Ronaldo's effort levelling scores on the night at 2-2 at the Santiago Bernabeu and putting Real Madrid 4-3 ahead on aggregate in the quarter-final tie.
Barcelona defender Gerard Pique, a regularly outspoken critic of arch-rivals Real Madrid, was among those who were quick to take to Twitter with a baffled tweet .