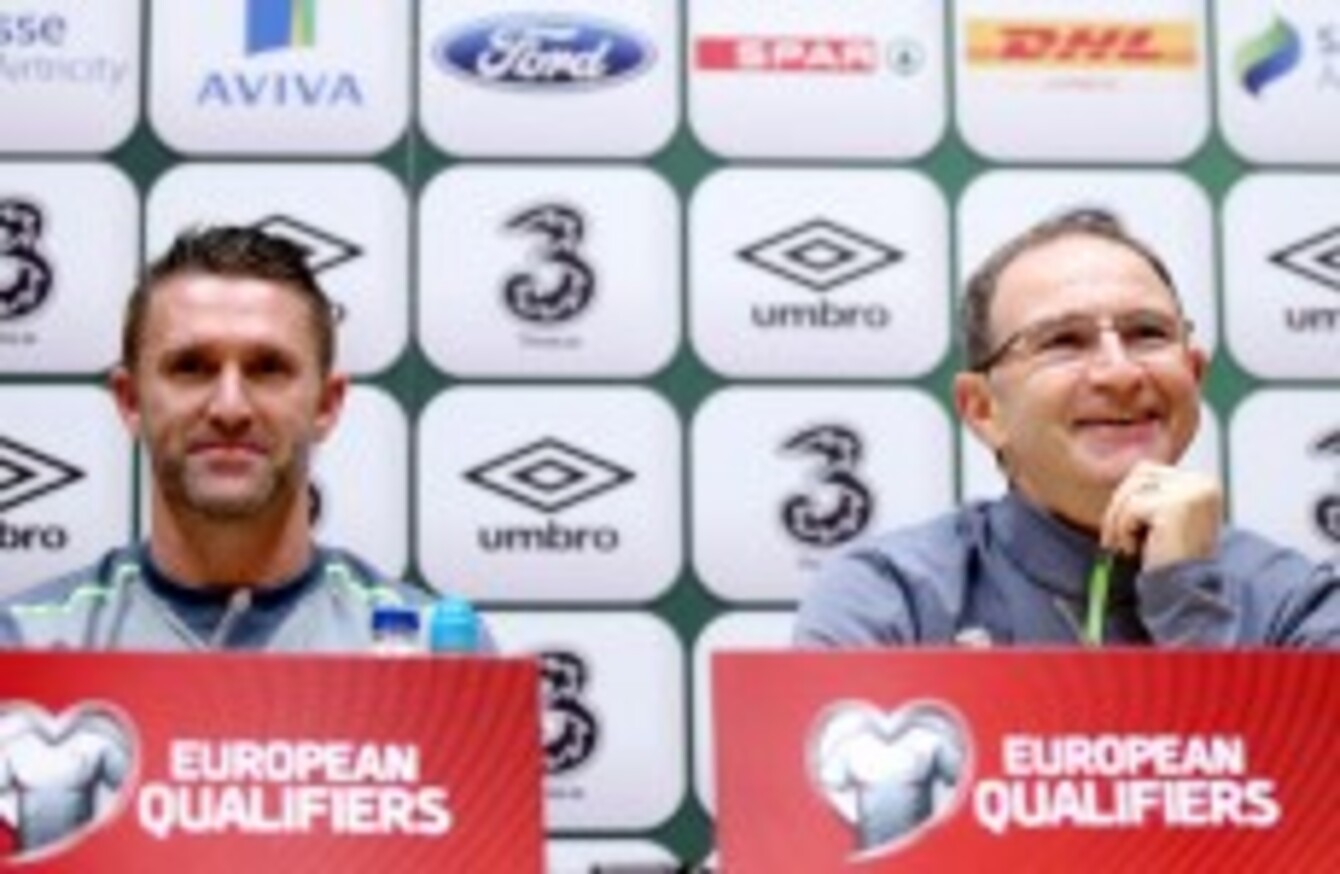 Keane and O'Neill take questions today.
Image: James Crombie/INPHO
Keane and O'Neill take questions today.
Image: James Crombie/INPHO
NEW DAD ROBBIE Keane brushed off Roy Keane's breastfeeding quip and said that he is fully focused on tomorrow's clash with Germany.
Keane's wife Claudine gave birth to their second son on Monday evening before the striker was whisked away to join Ireland's Euro 2016 camp.
"As you can imagine, it's obviously been fairly hectic," Keane said.
"We played Seattle on Sunday and then left early Monday morning, my wife had a baby at 7pm on Monday evening, and I left the hospital at 9pm.
"I was two hours in the hospital so you can imagine how that went down!"
"It has been a hectic few days but it has also been very joyful to have a new baby into our family.
"Now I'm here with the Irish team and I'm fully focused."
When asked about his namesake's availability, Ireland assistant Keane said on Wednesday that Robbie would be available "unless he's breastfeeding."
The striker laughed off the comment and shot back: "He's used to it — he's got bigger tits than me!"
I'm ready to go," he added. "I wouldn't be here if I wasn't."
If Keane scores in the Aviva Stadium tomorrow night, it would be his 68th international goal, drawing him level alongside German legend Gerd Muller.
Martin O'Neill backed up his captain's enthusiasm and said: "(Robbie) always comes here in really good spirits.
"The last games he was feeling really fit and raring to go and I think all of these particular things can only add to it.
"He's raring to go."