THERE AREN'T MANY MMA fighters that make Conor McGregor check his confidence levels, but the interim UFC featherweight champ admits he would have trouble getting to grips with Ronda Rousey.
MMA's leading female headlines this weekend's UFC 190 event against Bethe Correia. And despite remaining unbeaten through his meteoric UFC career to date, the Dubliner seems content to leave that particular tangle to the Brazilian.
"I certainly would not like to end in a tie-up with Ms Rousey," McGregor told Sports Illustrated before describing a meeting with the star bantamweight.
I swear on my life her back muscles were the most solidest back muscles I'd ever felt in my life. I thought if this lady was to get a hold of me, she would throw me on my head in literally one second flat.
"So I would not like to engage in a clinch fight with Ronda. But, make no mistake about it, I have my ways to win that fight, too."
McGregor attempted to draw parallels between himself and the American, praising her for bringing attention to women's MMA before listing off his own achievements.
'Going without food'
"Ronda is certainly an absolute animal, and she is a special individual: Two-time ESPY winner, undefeated champion, dominant, finishes all opponents, movie star… I mean, Ronda is unbelievable.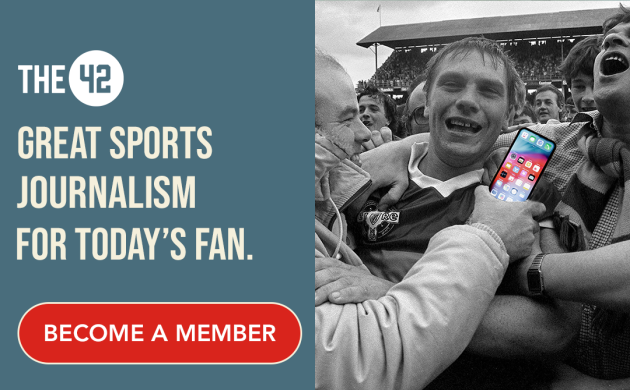 "She has created the women's game. Without her, all these women still would be going without food at night. So she is running her side of the game, but make no mistake about it: On the man's side of the game, there's only one, and that's me.
"I hold every number in the game: highest gate, highest pay per view of the new era, highest-attended weigh-ins, highest viewing figures on Fox,  highest subscriptions on Fight Pass."