UFC WOMEN'S BANTAMWEIGHT champion Ronda Rousey's last three opponents have lasted a combined 64 seconds. Only once in her undefeated 12-fight career has an opponent made it past the first round against her.
Rousey has been so clinical and dominant that fans and experts alike can't think of a single fighter that could even give her trouble … except for one, Cris "Cyborg" Justino.
The possibility of a mega fight between the two fighters took a giant step forward yesterday when, following Rousey's knockout win over Bethe Correia, Justino told Fox Sports' Elias Cepeda she would try her best to meet Rousey's demands of a 135-pound weight limit, if that's what it takes to secure the fight, although she said she would prefer a compromise of 140 pounds.
"I think [140 pounds] would be perfect. One-forty I think I can make," Justino said. "One thirty five, I think would be hard, but I will try my best. If she really wants to make this fight happen, she can fight at 140. I think if she really wants this fight, she can do something special. Maybe, go up five pounds."
Rousey and Justino are widely regarded as the two best fighters in women's MMA. Rousey is undefeated with a 12-0 record, while Justino has a 14-1 record, with her lone loss coming more than 10 years ago in her professional MMA debut.
While Rousey and Justino have been two of the most successful fighters in MMA, they also have very distinctive fighting styles. Rousey has been known to subdue her opponents with her vicious arm bar, with nine of her wins coming by submission. Justino, however, is known as a powerful puncher, with 12 of her wins coming by knockout.
A potential fight has been brewing for years. However, talks have always died down once it came to the discussion of what weight the fight would take place at. Rousey fights in the bantamweight division at 135 pounds, while Justino — at 5′ 8″, an inch taller than Rousey — commonly fights in the featherweight division at 145 pounds.
Since UFC only has two women's weight divisions, strawweight (115 pounds) and bantamweight (135 pounds), Rousey has never had to fight at any weight higher than 135, in recent years. Justino, however, is signed to Invicta where there are five weight classes – including featherweight (145 pounds), which she typically fights at.
The 10 pounds difference in weight has led to a standoff between the two fighters in the past. Justino has said she would be willing to compromise, and fight at a catch weight of 140 pounds. Rousey, however, has rebuffed Justino's pleas of a catchweight, and said if she wants to make the fight happen, she needs to come down to 135.
Justino posted a video photo on Instagram on Saturday saying that she plans to fight at a catchweight of 140 pounds in her next fight, and then hopes she can make a potential fight with Rousey happen soon after.
The caption reads: "Good fight for Honda. My next fight is 140lbs, then I hope we get a chance to give fans the WMMA fight the most violent fight in the history of MMA!"
Following her 34-second knockout win over Correia Saturday night, Rousey was asked, once again, about the possibility of a fight against Justino, and the question over what weight the supposed fight would take place at.
"I'm prepared to deal with anything, that's why I'm the champion," Rousey told ESPN's Brett Okamoto. "I fight in the UFC, in the 135-pound division. She can fight at 145 pumped full of steroids or she can make the weight just like everybody else without them."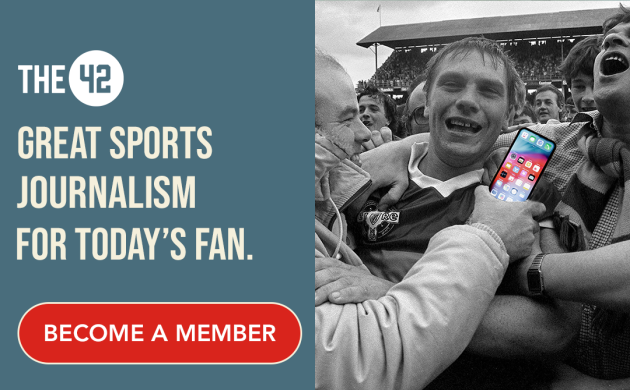 Failed Test
Justino tested positive for steroids following her 16-second knockout win over Hiroko Yamanaka in 2011. Justino blamed the failed test on a diet supplement given to her by someone within her camp, and that she had no idea they were steroids. She hasn't failed a drug test since.
UFC president Dana White told MMA Weekly that a Rousey-Justino fight is in essence a done deal, as long as Justino is able to drop to 135. If she can, White believes that fight would be "massive" in terms of pay-per-view sales.
"Everybody is ready for that fight, but [Justino] has to make the weight," White said.
"The day that [Justino] makes the weight and does what she's supposed to do, that fight is on. She wants that fight — everybody — you think I don't want that fight to happen? That fight — now I'm changing my mind on that fight — I think that fight does two-and-a-half million buys. That fight is massive."
With Justino willing to potentially drop to 135, that "massive fight" is now one step closer to fruition.
-Ari Goldberg