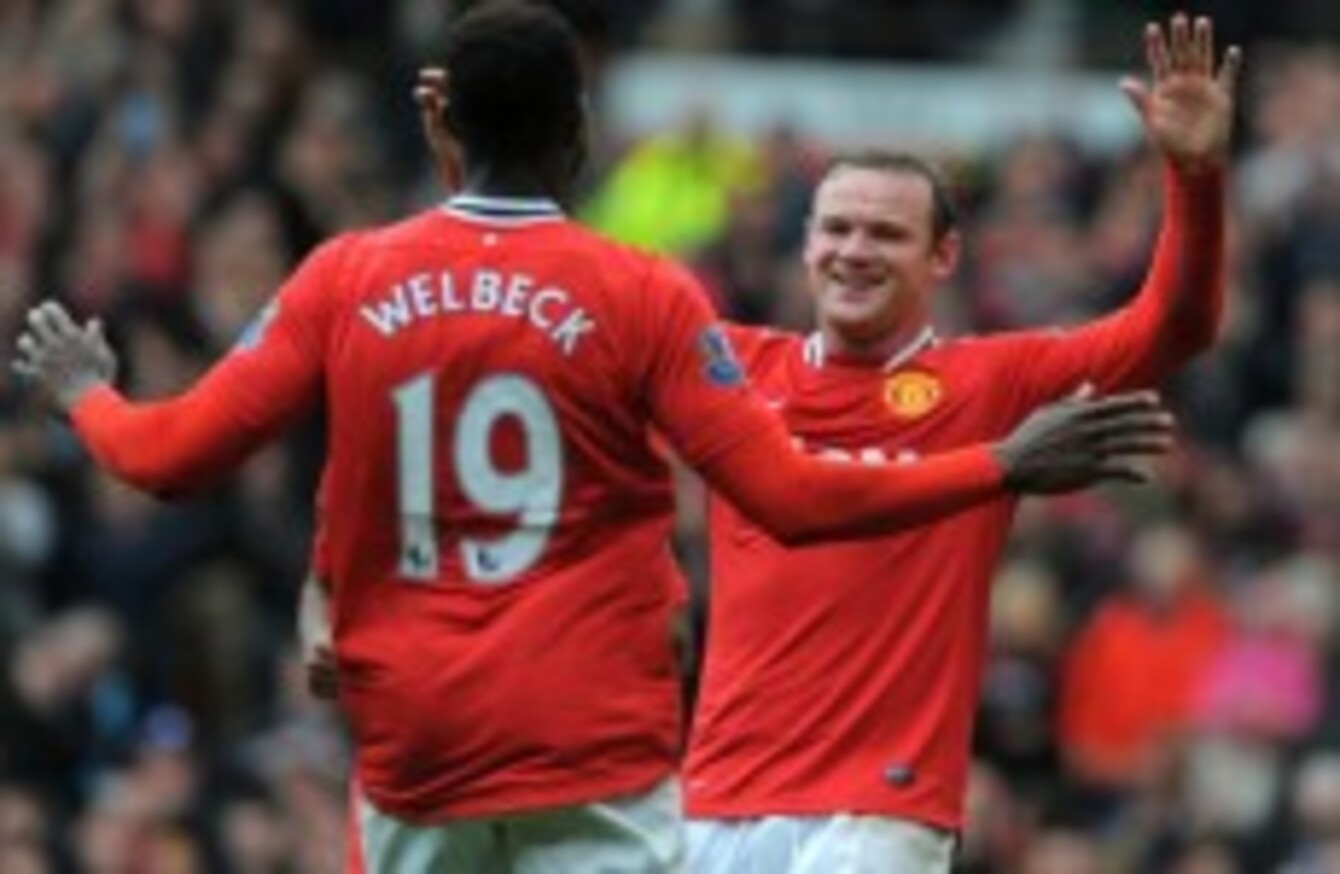 MANCHESTER UNITED FORWARD Wayne Rooney has cast doubts over Manchester City's ability to defend their Premier League title next season.
City clinched the title on the final day of last season, courtesy of a 95th-minute Sergio Aguero winner against QPR.
And Rooney believes that Roberto Mancini's side may struggle with the expectation that comes with being favourites for the 2012-2013 campaign.
"It'll be a different situation for them, something they've never experienced before but we know about it," Rooney said. "We know all about it when you're trying to defend your trophy. We know that over the years everyone has tried to raise their game when they play against Manchester United.
"Now obviously City are champions they'll have to face that. Sometimes it can be more difficult."
Rooney stated that he thought this season would see an equally closely-run race to be crowned league champions, particularly in light of Chelsea's heavy spending so far this summer, adding that the club must improve in Europe if they want to win silverware in the future.
He added: "I'm not sure we need any more motivation but to lose that way was difficult for us to take. It's a good chance for us now to bounce back from that. We know how hard you have to work to try and win it back but hopefully come the end of the season we'll have it back.
"City have got some great players. Chelsea have spent a lot of money, so it'll be a close-run thing. But this is our chance to show everyone we are a good team and we're capable of winning the league this season. That's obviously our aim this season.
"Ending the campaign without a trophy is a rare thing for United. But we felt we were unlucky in the league. We know we let ourselves down in Europe. That's something we've had to think about. I'm sure we'll be a lot better this season. Our first aim will be to improve on last year and we can do that. It's a big season for us after last season and we all need to be ready for it."