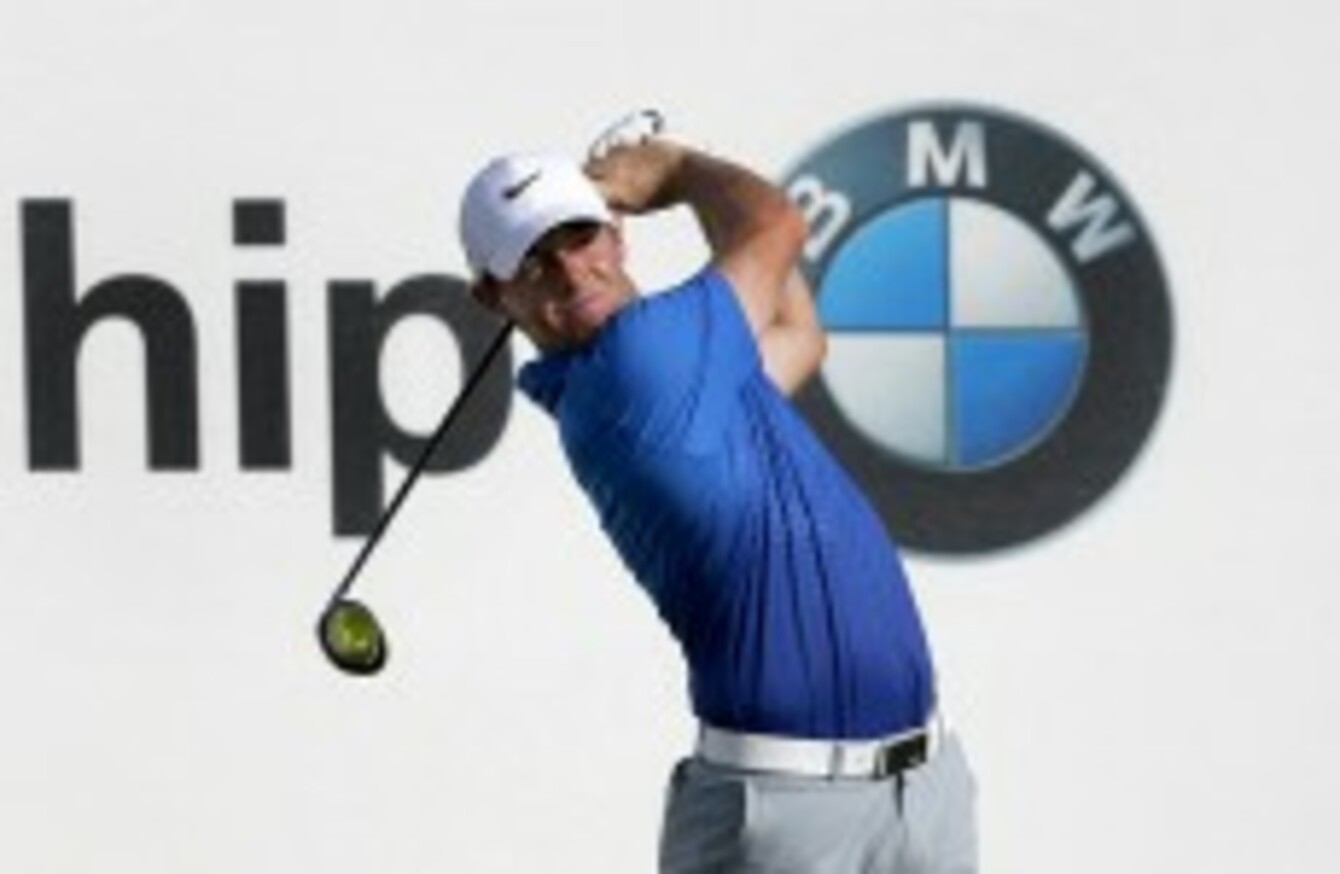 McIlroy will play with Justin Rose on Thursday.
Image: AP/Press Association Images
McIlroy will play with Justin Rose on Thursday.
Image: AP/Press Association Images
RORY MCILROY HAS a shot at a €10 million ($11.5m) jackpot this weekend — but all of those zeroes are no motivation.
The world number two tees off today at the Tour Championship, the final event in the FedEx Cup race.
As well as the $1.4m first prize at East Lake, there's also a $10m bonus up for grabs for the playoff winner.
"Luckily, that amount of money doesn't sort of mean much to me any more," McIlroy explained.
"It will go in the bank and if I want to buy something nice, I will.
"I mean, like, it's nice to think that you could win 10 million dollars this week, but that's not what excites me. It excites me to play well and to try and win.
"And the FedEx Cup is one of the only things that I haven't put on my golf CV and that would be more exciting to do that rather than walk away with a cheque."
While the money might not mean much to him now, McIlroy went on to tell a brilliant story about a time when it did.
I remember I wanted this watch. I was sort of looking at this watch for a while.

I remember it was the week after the Dunhill Links in 2007, and it was one of the bigger prize funds on the European Tour, and at this stage the money from European Tour was just going into my debit account, whatever bank I was using in Ireland.

I went to get money out of the ATM the week after and the cheque had obviously been put in. I wanted to check my balance and it was like whatever it was, £220,000. I mean, I went straight to the store and bought this watch.

It's something I'll remember for the rest of my life. But, obviously, at that stage I had just been a pro three or four weeks, I had never seen that amount of money before.

At that point I didn't have a clue about taxes or a clue about anything like that. I just saw this amount of money and I was like, yes, I'm going to get this watch.

Back then it was obviously cool. I was 18-years-old and most of my friends were just trying to scrape together what they could to go for a night out in university or whatever it was.

I don't know when it stopped. Maybe I could say January 2013 (when he signed a $250m deal with Nike) for obvious reasons, but probably before that.

We're playing for over a million dollars every week. We're in such a fortunate position and I think everyone on tour realizes that. The majority of the guys that are out here know that their kids will be okay, their kids can go to college, their kids will probably be okay as well.

So to be able to set up the next couple of generations of your family for a nice life, it's very fortunate and very privileged that we're able to do that.
Most importantly — does he still have the watch?
"I'm not sure," he laughed. "A bit of an anticlimax to that story!"
– First published 15.27