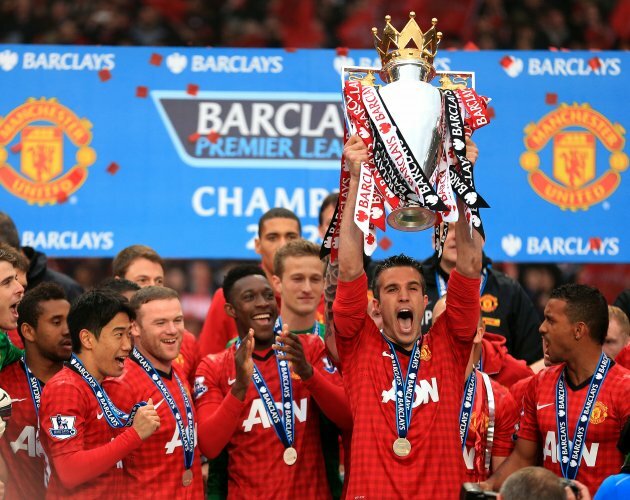 Robin Van Persie lifts the Premier League trophy.
Pic: Mike Egerton/EMPICS Sport
RTE HAVE PULLED the plug on their coverage of the English Premier League after 15 years.
The Irish Independent has reported this morning that the station has decided not to launch a bid for secure the rights for a further three years.
The move is being made a cost-saving measure with RTE reportedly set to save €1.3m in the process after scrapping the Saturday evening highlights show.
So we want to know what you think of the news and whether you will miss the show.
Poll Results:
No - I'm more into BBC's Match Of The Day and Sky's Football First
(1342)
Yes - I always tuned in and it was a staple of my Saturday schedule
(854)