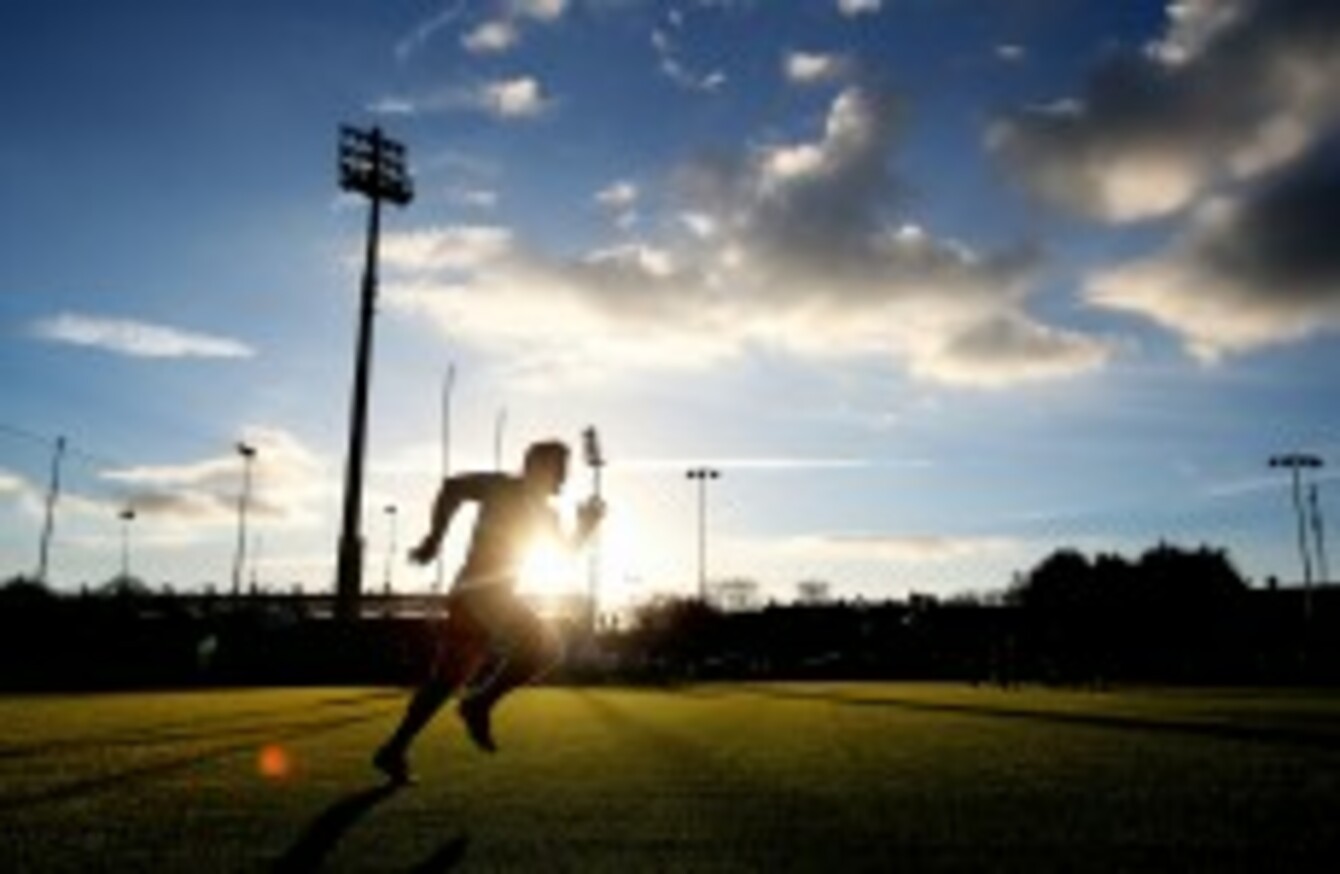 It is important not to run too hard, too soon.
Image: Dan Sheridan/INPHO
It is important not to run too hard, too soon.
Image: Dan Sheridan/INPHO
RUNNING IS ONE of the most simple, enjoyable and readily-accessible ways of keeping fit.
It doesn't require membership, it's cost-effective, it's good for the body and mind and can be done almost anywhere.
But if you're new to it and just initiated a 'meet and train' group with some of your friends or work colleagues you might have a few questions about things like, what's enough? What's too much? Why do I feel terrible today?
Here's a few more of your ponderings…
Am I doing too much?
Many runners, especially those new to running, are guilty of over-excitement and consequently do too much, too soon.
More is not necessarily better and often this leads to injuries like shin splints.
Increase your mileage gradually; A golden rule is to not let your weekly mileage increase by more than 10%.
How fast should I go?
If you're new to running, getting the pace right is one of the most important things you'll learn. Too often, people start out faster than they should, look down at their watch and realise they've only 4 minutes completed…and they're shattered.
The best way to avoid the temptation of going out too fast is deliberately run your first mile slower than you plan to run the final one. It's tough to get right and takes practice but consider that first 10-minutes as a gentle warm-up, after which you can hit your stride a bit more.
Stay at a pace you know you can maintain – and don't go harder on the hills.
Another golden rule is 'run the easy part harder and the harder part easier'.
Should I be trying to increase my speed?
Yes. If you do the same session in the same time on the same days of the week you can't expect to progress. Mix up your runs with some speed intervals, tempo efforts and endurance running; even if it's saying you'll run quicker for the next 15 lamp posts or telephone poles.
Or why not pick up the pace for two minutes and ease it off for one, and do that 10 times? That would be a very good 30-minute interval session.
Is it okay to run every day?
Yes and no. At the elite level, runners will train every day but they'll know when to go super hard and when to go super easy. As in so easy it could almost be considered a walk…
At the recreational level it all depends on how you feel yourself. You won't lose fitness (see further down) if you've ran for 10 days straight and miss the 11th day.
But running is a lot more than just physical, and it helps our mental well-being as well. For many, getting out and jogging for 20 minutes after work is the best part of the day.
However, if you're feeling run-down and have those leaden legs that every runner will get from time to time, turn around and go home.
After a hard run, take a day off. Rest days are important for your recovery and performance.
Will I lose fitness if I don't train for a few days?
No! After three days of inactivity, you might expect that your fitness has already began to decline. In reality, however, the losses are tiny.
If you'd been training hard and now have had three days off your fitness is actually probably enhanced.
That's because in those three days, your muscles have had time to fully recover (muscle fibres damaged during hard training have been fully repaired) and favourable metabolic changes in the muscles have had time to occur, such as your glycogen stores being replenished.
Originally published at 06.30