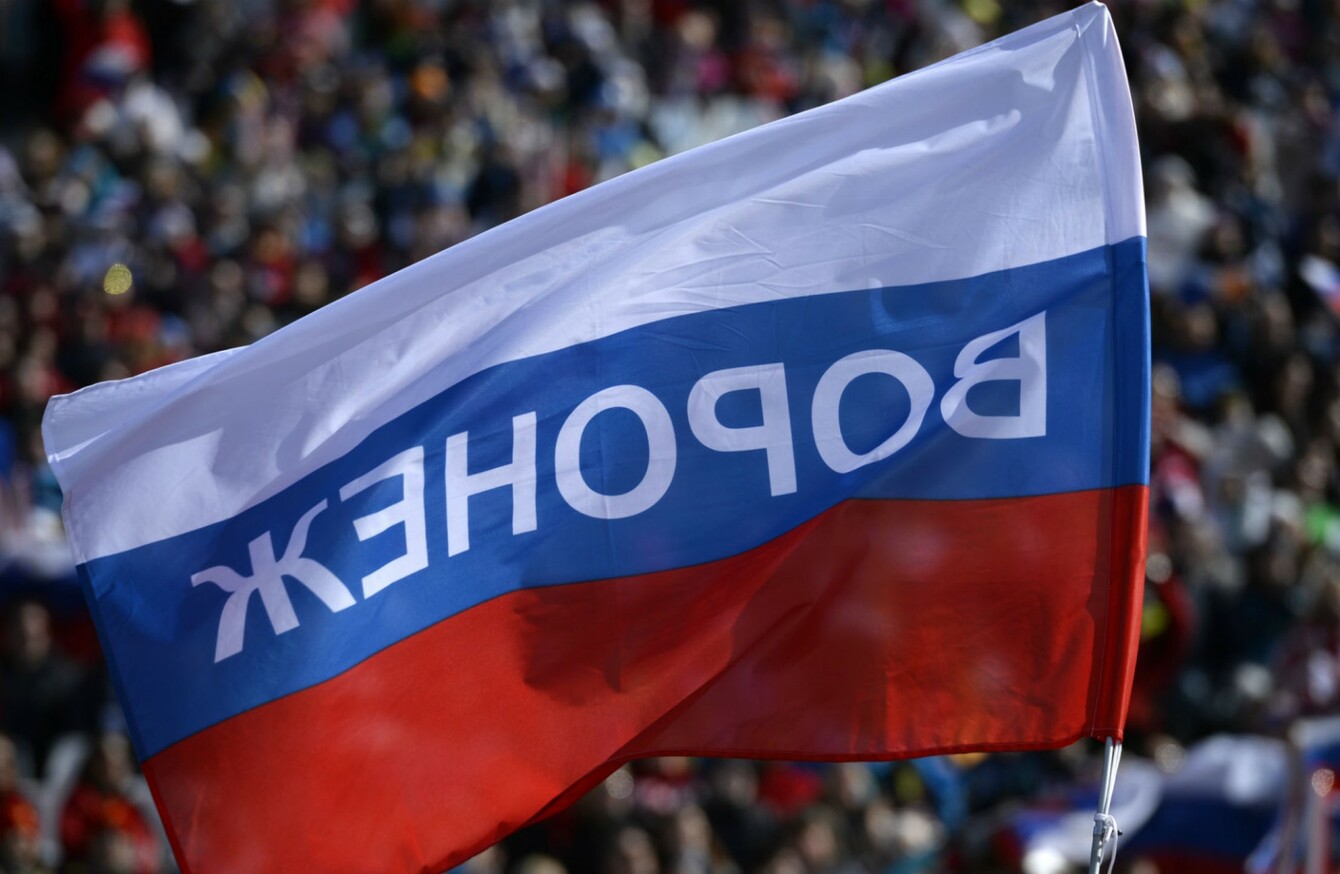 A Russian flag at the Sochi Winter Olympic Games in 2014
A Russian flag at the Sochi Winter Olympic Games in 2014
RUSSIA'S MINISTRY OF Sport has rejected claims of state-sponsored doping in the country but says it will examine the latest findings of the McLaren report.
Professor Richard McLaren on Friday released more information from his independent investigation, commissioned by the World Anti-Doping Authority [WADA], into alleged widespread use of performance-enhancing drugs and the manipulation of test results in Russia in recent years.
McLaren has claimed that more than 1000 athletes were involved in or benefited from the program since 2011, which skewed the results of the London 2012 Olympics on an unprecedented scale.
In a statement released later in the day, the country's Ministry of Sport rejected the accusation of state collusion in doping, reiterating its commitment to clean competition.
"The Russian Federation Ministry of Sport will examine carefully the information provided in the report," the statement read.
"At the same time, the Ministry of Sports of Russia disclaims any government support for doping programs in sport and will continue to fight against doping from the position of 'zero tolerance'.
"[The] Ministry of Sports of Russia implements measures to prevent doping in sport in accordance with the UNESCO International Convention 'On the fight against doping in sport' and the Anti-Doping Convention of the Council of Europe.
"These include legislative consolidation of the prohibition of doping in sport, the coordination of all relevant organisations of the Russian Federation in order to fight against doping in sport, conducting educational and scientific activities, ensuring the independent functioning of the National Anti-Doping Organisation [and] the introduction of criminal liability for [the] inducement to the use of doping in sport.
"The implementation of the above obligations is the public policy of the country in the fight against doping."
While some figures in Russian sport and politics have rejected the latest findings out of hand, the Ministry claimed the new information released this week will be thoroughly examined.
"The competent authorities of the Russian Federation are to investigate all the circumstances set out in the first part of the report of R. McLaren, and the Ministry of Sports of Russia will recommend … a thorough investigation of the circumstances described in the second part.
"[The] Ministry of Sports of Russia is ready for cooperation and collaboration with international organisations to improve the Russian and world anti-doping program."
The42 is on Instagram! Tap the button below on your phone to follow us!