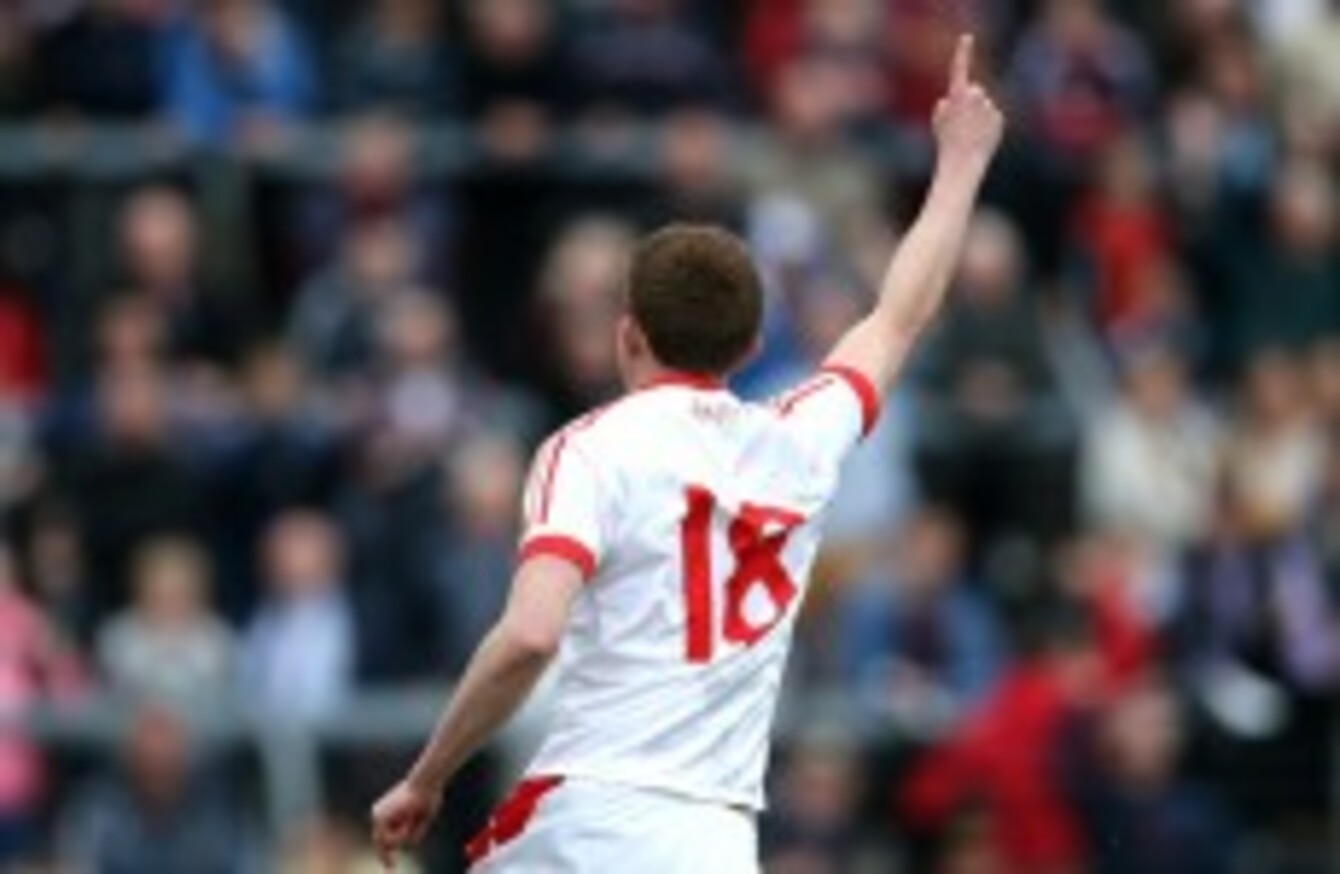 Ryan Burns celebrates scoring a goal against Westmeath.
Image: Cathal Noonan/INPHO
Ryan Burns celebrates scoring a goal against Westmeath.
Image: Cathal Noonan/INPHO
RYAN BURNS, LOUTH'S teenage super sub is a doubt for Sunday's Leinster quarter final with Kildare.
The 18-year-old begins his Leaving certificate this week, and according to the county's star forward Shane Lennon he may not be available this weekend.
"I'm not sure, I know Aidan is talking to the family," he says. "It's a big risk for him with exams on Monday, Tuesday, Wednesday. I know DCU have offered him a scholarship and that so it's a big thing for him to get through his education and get something out of the Leaving Cert.
"It's a big week for him this week – for the two Leaving cert lads (Eoin Lafferty the other one). I'm not sure when his exams are. Everyone has them Wednesday, Thursday and Friday so they'll have to get the heads down."
Burns came on and scored a vital goal with his first touch against Westmeath in the Wee county's Leinster opener.
"I've seen a lot of him. I was over the Louth vocational school so I'd of been over him since he was 15 or 16 and he's the real deal," says Lennon. "His two uncles would have played with Louth, so the pedigree is there, he's an athletic lad, a nice lad and he's level headed."
"I know Ryan played a club minor game the night after we played the Westmeath game so it's not as if he's shying back from games. He's playing all the games. He's a young lad. He just wants to play football."
Burns scored 2-12 between the drawn and replayed games with Meath, in this year's Leinster U21 championship. He is also still eligible for this year's minor team.
"He was probably playing a bit of soccer and that and wouldn't have played much development squads or that but he's on board now with this year's minors and U21 team so he's a serious talent.
"He's probably a bit of a risk (physically), he would of been used to have being man marked and he probably got a bit of the surprise element with the goal against Westmeath as they wouldn't of known much about him. He's 6ft 1in and he's well built and well fit for adult football."
According to Burns' elder in the forward line, the corner forward's pace allows him to compete at the older grades.
"You need to have one outstanding attribute and Ryan has huge pace. He's well fit to stand up for himself, if he's out there. I'm not sure the whole set up with him this week if we'll have him.
"Ciaran was actually home, and he was 'maoirce uise' for us against Westmeath, his uncle was killed in a hit and run and he was home for a funeral the day after the game so it was good to have Ciaran around the dressing room especially for the younger lads. He was such a leader and such an enigma when he came into the whole set up in Louth.
"He is a loss for us but hopefully we'll have him back. We wish him the best of luck obviously but in the long run in four or five years hopefully we'll get him back.
"AFL is a great oppurtunity, Ciaran is loving it over there. Work is getting up and going to training."
Lennon says that considering that Burns is "fast, tall and strong" there's no doubt he too could be on the AFL radar.