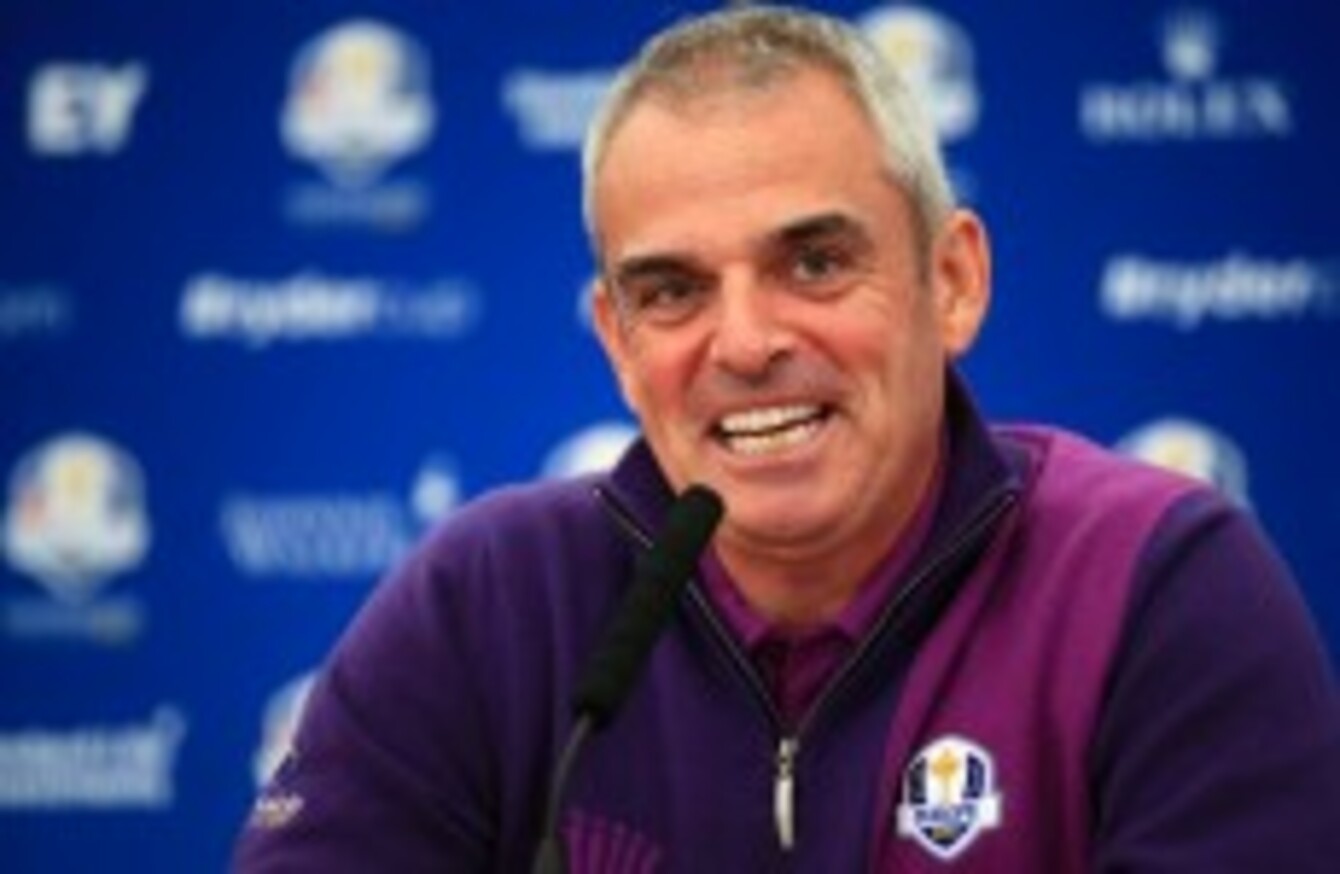 Ready to go: Europe's Ryder Cup captain Paul McGinley.
Image: Jamie Squire
Ready to go: Europe's Ryder Cup captain Paul McGinley.
Image: Jamie Squire
TEAM EUROPE CAPTAIN Paul McGinley wants his rookie players to embrace the nerves around their first Ryder Cup at Gleneagles this weekend.
Stephen Gallacher, Victor Dubuisson and Jamie Donaldson will make their Ryder Cup debuts in Perthshire as Europe seek to defend the title they won in thrilling fashion at Medinah two years ago.
However, McGinley, who has won the competition as a player and vice-captain, does not feel his first-timers will be overawed by the occasion. Indeed, the Irishman wants his players to make the most of the experience and embrace the thrill of the competition.
"Nerves are a great thing. If you're not nervous playing in a Ryder Cup, there's something wrong," he said. "Of course your stomach is turning. But it's also incredibly exhilarating.
"I envy those players walking off that practice round, walking through that tunnel, to see all those images of all the players from both sides; and then walking up the other side, and when the crowds see them as they walk up like gladiators into the arena.
"They will be incredibly nervous but I'll tell you what, afterwards, they are going to remember that memory for the rest of their lives. So nerves could be a very positive thing. These guys are all well clued-in in terms of nerves. Everybody deals with nerves in their own way.
"They have all got great CVs. Otherwise they wouldn't be here, and there's only so much I can do to help them. They know what to do."
Like Europe, USA also have three rookies in their travelling contingent with Patrick Reed, Jordan Spieth and Jimmy Walker all set to make their Ryder Cup bows.
Despite the visitors going into the competition as slight underdogs, McGinley is not reading too much into Europe's tag as favourites.
"I don't know where the Americans are coming from. Honestly my dealings are 95 per cent where we are going and what we are doing," he added.
"I don't even know what the American pairings were yesterday. I don't know what they were today. I haven't really paid attention and that's honest.
"I'm really concerned with us. I have enough things going on here, if I start thinking over there, I'm going to lose my focus of what I'm trying to achieve."