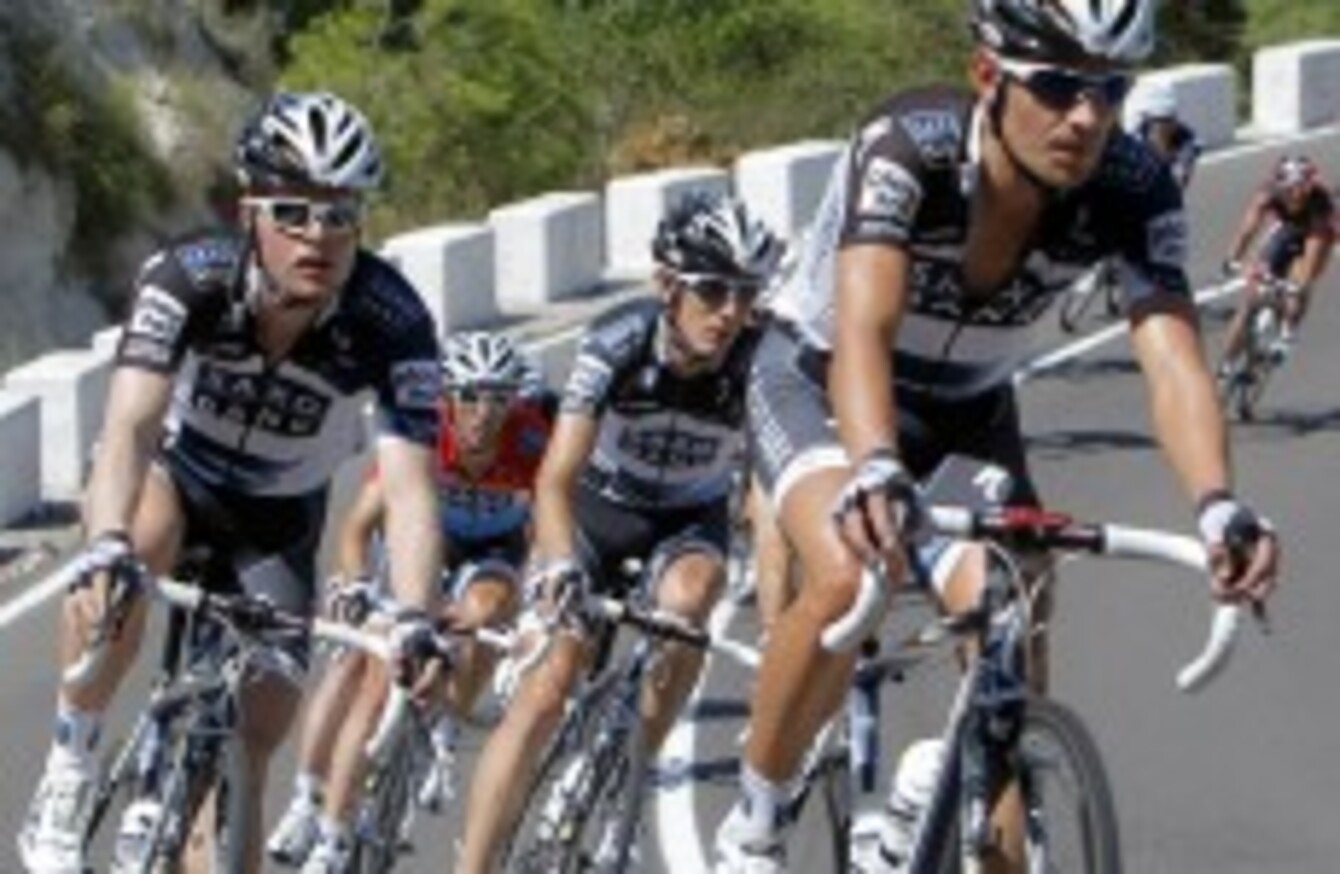 Andy Schleck, center, rides with teammates during the eighth stage of the Spanish Vuelta between Villena and Xorret de Cati
Image: Alberto Saiz/AP/Press Association Images
Andy Schleck, center, rides with teammates during the eighth stage of the Spanish Vuelta between Villena and Xorret de Cati
Image: Alberto Saiz/AP/Press Association Images
ANDY SCHLECK HAS BEEN sent home from the Vuelta a Espana for breaking team rules and drinking alcohol while on tour.
The two-time Tour de France winner and his Saxo Bank teammate Stuart O'Grady were sent home by team manager Bjarne Rijs before the tenth stage begins on Thursday.
"I acknowledge that I have broken a rule of the team by going out for a drink after dinner," Schleck told Cycling News. "For that reason Bjarne has decided to send myself and Stuart home."
Schleck added: "I'm responsible for my actions and even though I think it is too harsh a decision, I respect that Bjarne is the boss and he needs to do what he thinks is the best."
The Luxembourg rider had been in seventy-seventh position in the Vuelta, and only decided to ride in the race to help his brother Frank- placed thirteenth.