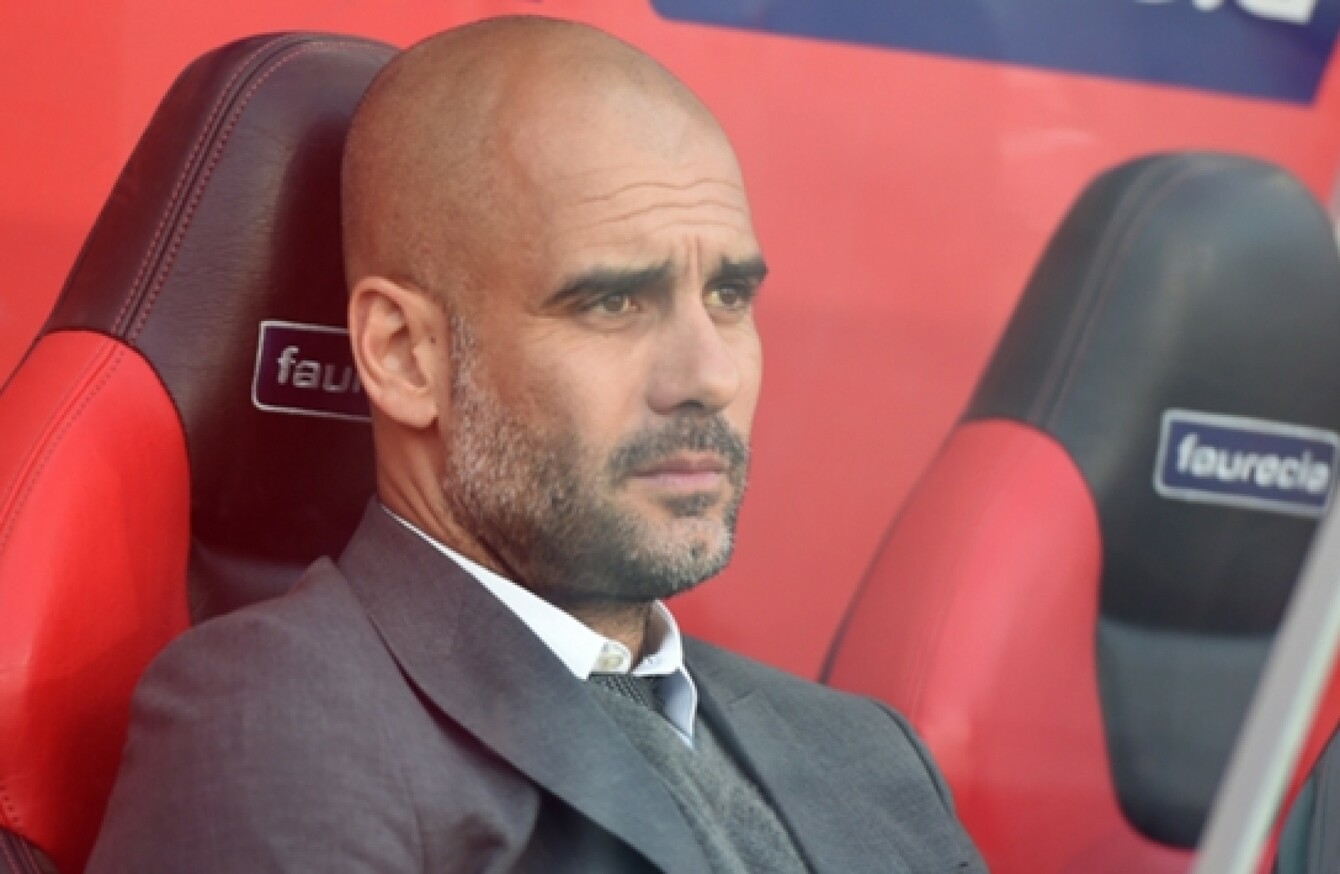 PEP GUARDIOLA WOULD have rejected the offer to take over at Manchester City had he known the club would be in danger of missing out on a spot in next season's Champions League.
It was announced in February that Guardiola would replace Manuel Pellegrini at the helm of the Premier League side at the end of the season. Since then, City have suffered a dip in form, having gone from second in the table to fourth.
Defeat to Swansea City in Sunday's final match of the season and a win for Manchester United would see Louis van Gaal's side leapfrog their rivals and ensure Pellegrini's men feature in the Europa League next term.
And Scholes believes that the club's current position would be enough to turn Guardiola off of accepting the job had he not already agreed, insisting that the announcement has led to City's downfall.
"It is going to be tricky for Pep coming to a club without the Champions League," the ex-Manchester United player told The Times. "If the job offer had been nearer the time, I don't think he would have come.
"The Guardiola thing didn't help City at all. It undervalued Pellegrini and the City players packed up. They should be trying to impress the new manager."
Scholes also suggested City will need to reinvest in their first team for next term, stressing that backup for Vincent Kompany is required, with the Belgium international having made just 14 Premier League appearances this term.
"They possibly need another centre-half because Vincent Kompany looks as though he can't stay fit," he added.