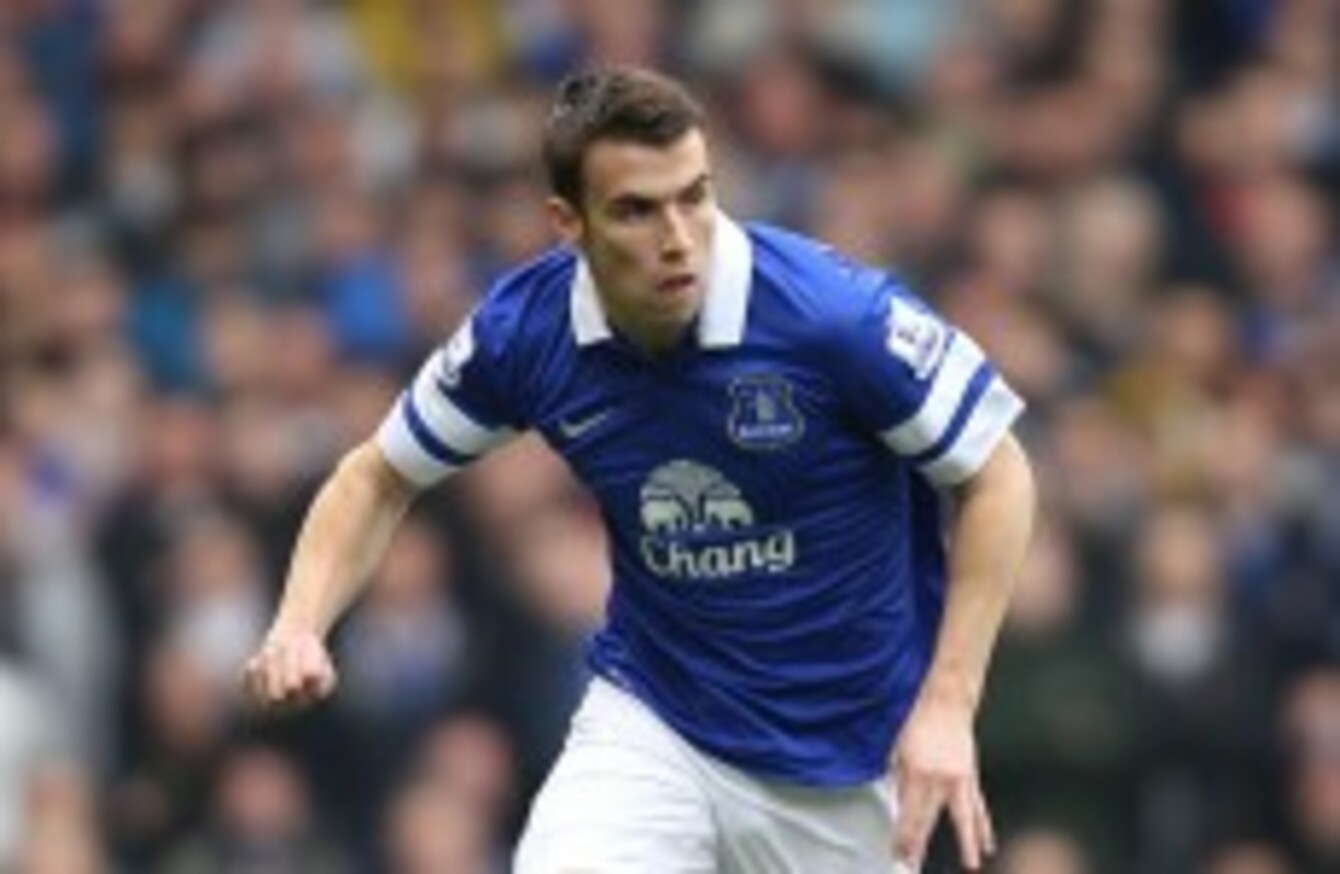 Coleman has been in strong form for Everton.
Image: EMPICS Sport
Coleman has been in strong form for Everton.
Image: EMPICS Sport
SEAMUS COLEMAN'S EXCELLENT season has been recognised by his peers, as he has been included in the Professional Footballers' Association [PFA] team of the year.
The 25-year-old Ireland international has been in strong form for Everton in the Premier League over the course of the current campaign, helping the Merseyside club into fifth position with two fixtures remaining.
Coleman is in the right back position on the team, the first Irishman to be honoured in this selection since Shay Given in 2006 and Richard Dunne in 2010.
Three Liverpool players make the XI with Luis Suarez and Daniel Sturridge up front and Steven Gerrard in midfield. Alongside the latter in the middle of the pitch are Yaya Toure, Adam Lallana and Eden Hazard.
Making up the defence with Coleman are Vincent Kompany, Gary Cahill and Luke Shaw of Southampton. Petr Cech picked up the most goalkeeper votes.
PFA Premier League Team of the Season: Petr Cech (Chelsea); Luke Shaw (Southampton), Vincent Kompany (Manchester City), Gary Cahill (Chelsea), Seamus Coleman (Everton); Eden Hazard (Chelsea), Yaya Toure (Manchester City), Steven Gerrard (Liverpool), Adam Lallana (Southampton); Luis Suarez (Liverpool), Daniel Sturridge (Liverpool).
What do you think of the PFA Team of the Year? Who is missing?