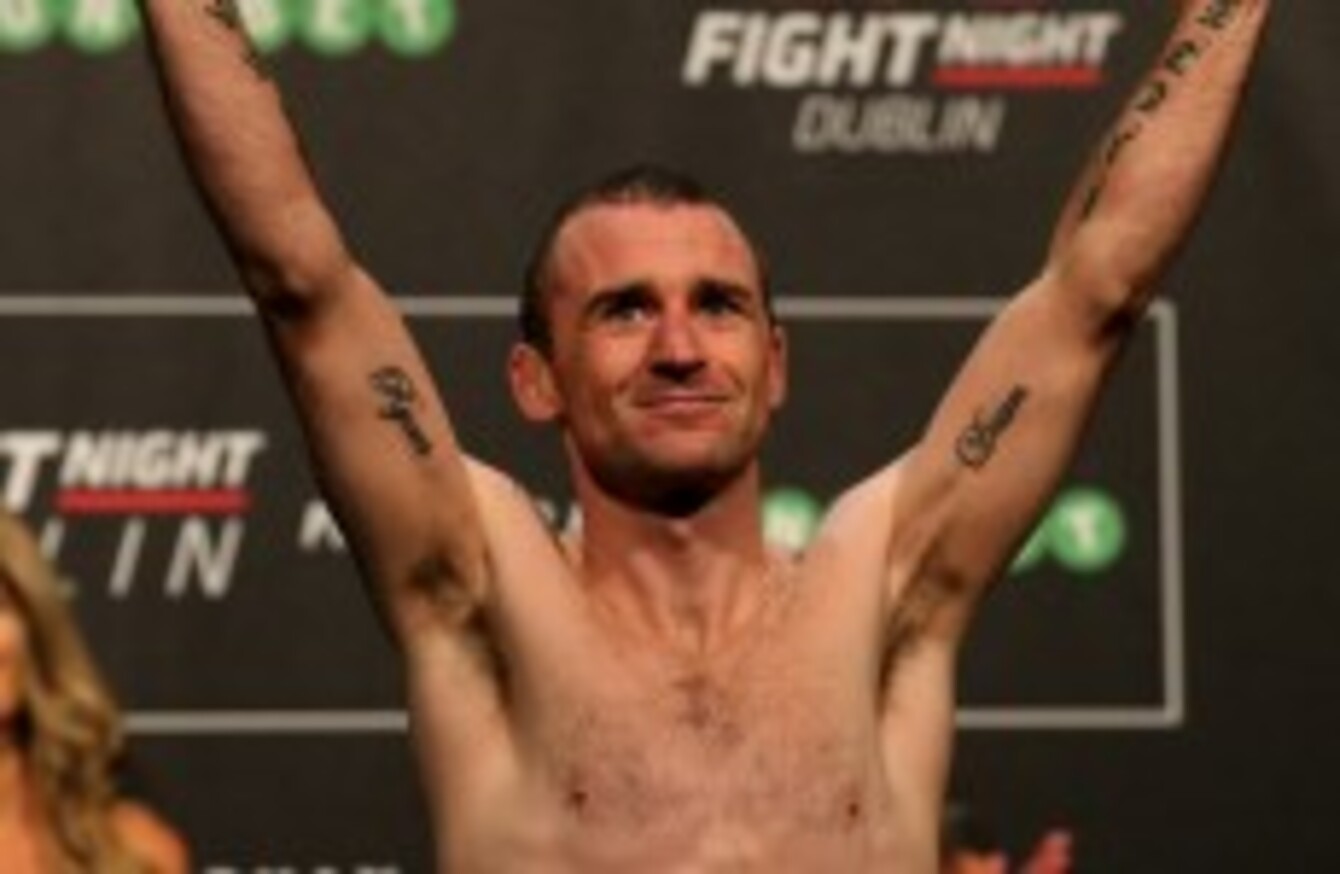 Irish UFC flyweight Neil Seery.
Image: INPHO/Ryan Byrne
Irish UFC flyweight Neil Seery.
Image: INPHO/Ryan Byrne
NEIL SEERY IS probably in a better position than anyone else to comment on the main event at UFC Fight Night 76.
The final bout of the night for the UFC's return to Dublin's 3Arena will be a flyweight contest between Louis Smolka and Ireland's Paddy Holohan.
Seery, who represents Team Ryano in Finglas, regularly spars with Straight Blast Gym's Holohan, and his last fight was a unanimous-decision defeat to Smolka in July.
In spite of his inside knowledge of both fighters, however, Seery is unable to predict who'll emerge victorious from tomorrow night's three-round headliner.
"I think it's a good main event. I would have liked five rounds instead of three," said Seery, who also features on the UFC Dublin main card against Jon Delos Reyes.
"I think there's going to be really high-level grappling exchanges. I think game-plan is key. Louis Smolka has proven that he can change it up. He can stand and finish people on the feet.
"He showed that in his Australia fight against Richie Vaculik; he knocked him out. In his other previous fights, he's stood. And he's got a good chin. I honestly can't pick a winner."
Seery also dismissed any notions of what may have been from his own point of view. Had he been victorious against Smolka at UFC 189, would the veteran Irishman have been in contention to fill the main-event slot which was vacated by Joseph Duffy and Dustin Poirier?
"No, there's no point in whinging about it," Seery said. "I lost the fight. You come home, regroup and go again. Not many people get the opportunity to fight after Vegas and come back home on to the Dublin card. I'm just happy with what I've got."
As for his own fight tomorrow night, Seery is eager to return to winning ways. However, equally as important in his mind is putting on a show for the fans — which he has never failed to do so far.
The 36-year-old said: "It's all about entertainment here. That's what it's about for me. Entertainment. I'm going in there to try to win the fight and be as entertaining as I can."