A FIFA APPEAL committee has reduced bans against Sepp Blatter and Michel Platini to six years but maintained they were still guilty of ethics breaches.
The appeal result was announced as UEFA general secretary Gianni Infantino and Asian football leader Sheikh Salman bin Ebrahim al Khalifa stepped up their rivalry in the campaign to take over as head of football's scandal-tainted world body in a vote on Friday.
The bans against Blatter, FIFA president for 17 years, and UEFA president Platini were reduced from eight years to six by the appeal committee.
Both were found guilty of conflicts of interest when Blatter approved a $2 million payment to Platini in 2011 for consultancy work done without a contract a decade earlier.
French football legend Platini had been favourite to take over from Blatter but the ban demolished his hopes.
He and Blatter said they would take their cases to the Court of Arbitration for Sport (CAS) in an attempt to have their bans overturned.
The FIFA appeal body said that the ethics tribunal did not take into account "some strong mitigating factors" when determining the eight-year sanction.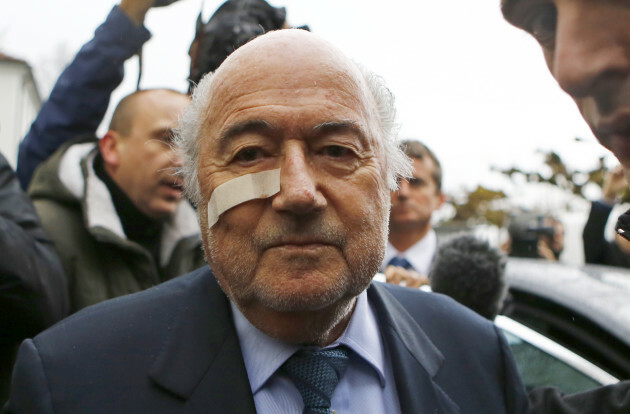 Matthias Schrader / AP/Press Association Images Ever since the dawn raids in Zurich last May, Sepp Blatter has taken a battering and it's unlikely he'll ever work in football again. Matthias Schrader / AP/Press Association Images / AP/Press Association Images
Blatter and Platini again overshadowed FIFA's new attempt to turn the page on its scandal-plagued recent past with Friday's election.
Police raided a FIFA congress last May just before Blatter was elected to a fifth term. He announced he would stand down four days later.
Now 39 football officials and executives face charges in the United States over more than $200 million in bribes paid for soccer deals.