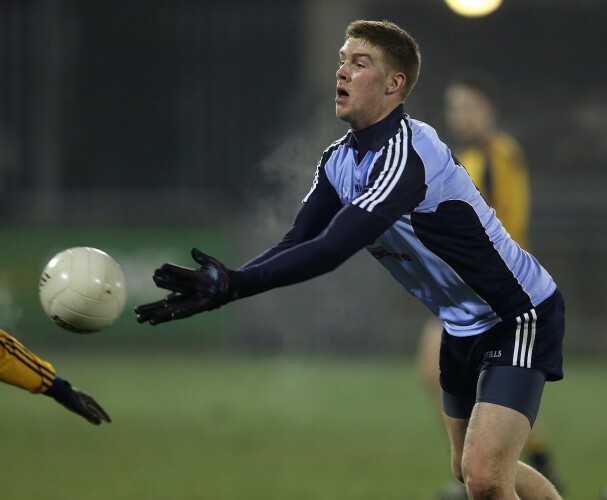 Lorraine O'Sullivan / INPHO Dublin's Shane Carthy. Lorraine O'Sullivan / INPHO / INPHO
TAKE A MOMENT, following World Mental Health day last Friday, to reflect on what makes you happy.
We're spoilt for choice when it comes to the GAA. Last weekend offered some the opportunity to achieve what is often referred to as the Holy Grail of our games – a county title. Such an achievement undoubtedly brought much happiness to many people, but it too shall pass. Just like the bad days.
Our greatest ever 'winner' Henry Shefflin may have 10 All Ireland medals to act as vivid reminders of all that he has achieved, but when interviewed last week on RTÉ 2's Second Captains he made it clear what he considers his real successes. It is the lifelong friendships and bonds he has made, the obstacles he surmounted, the injuries and set-backs he has overcome.
So devoid of ego was his interview that it was impossible not to take such utterances at face value. These were no clichés. It was fact. Medals refer only to games; everything else he achieved through his sporting career is what life is really all about.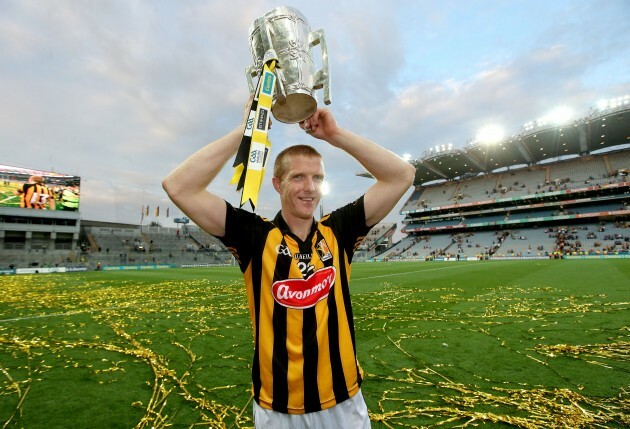 Ryan Byrne / INPHO Ryan Byrne / INPHO / INPHO
Only the lucky few can emerge with silverware at the end of any season. But winning comes in many shapes and forms. Shane Carthy was a winner last Thursday without stepping on a field. Currently on the road of recovery having been diagnosed with depression earlier this year, Shane's articulate, brave, and moving interview on the Sean O'Rourke show reverberated around the country's airwaves and, subsequently, social media platforms.
Remember for a moment just how young this Dublin U21 star is and consider the strength it took to speak publicly about an issue that unfortunately remains marred by the stigma of ignorance.
Shane helped pull back the curtains and offered an insight into an issue one in four Irish people know all too well. I've no doubt his words helped many others out there who are struggling to realise that they are not alone, that it is ok not to be ok, and that there is not only help out there but that there is light at the end of the tunnel.
It was great to hear Shane's simple explanation of a complex issue: "You've a broken leg, you go to the hospital and you get that fixed; in my eyes, you've a broken mind and you go and get that fixed." Simple as that.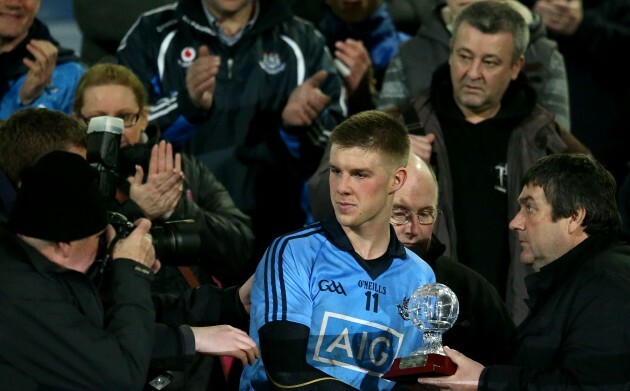 James Crombie / INPHO James Crombie / INPHO / INPHO
This is exactly the sporting parlance used in the GAA's mental health packs 'Play in my Boots', developed in association with St. Patrick's Mental Health Foundation. The packs use language familiar to players, coaches, and anyone involved in a sports club for that matter.
The packs refer to mental fitness and identify some of the training techniques we can all use to better attune our minds, similar to those we use to keep our bodies fit and healthy. A balanced diet, hydration, rest, relaxation, strength and conditioning, flexibility, a strong support team around you are all just as important to our mental fitness as they are to our physical fitness. The same principles apply.
Yet even if we adhere to these protective factors there is no guarantee we won't get an injury along the way – be it physical or mental, a torn hamstring or an anxiety attack, per say. If either arises there are certain rehabilitation steps we can take ourselves, but we may also need to reach out to a professional to guide us through our recovery.
The set-backs Henry Shefflin mentioned in his interview are a positive not a negative. In the battle against mental health problems one of the greatest tools we can arm our young people with is resilience. This vital life skill allows us to overcome and learn from setbacks while enabling us to view disappointment not as an end but as a scenic detour. As Samuel Beckett put it: 'Ever tried. Ever failed. No matter. Try Again. Fail again. Fail better.'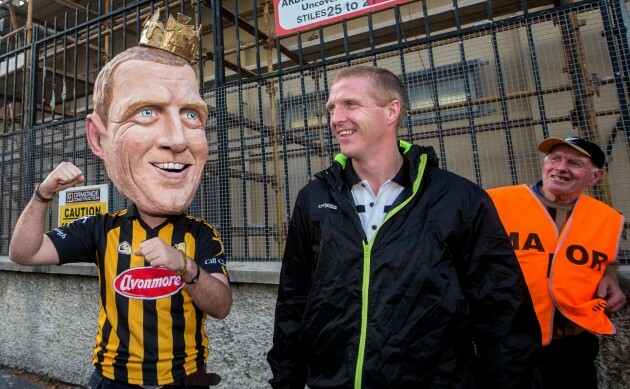 James Crombie / INPHO James Crombie / INPHO / INPHO
It's important we all reassess from time to time what winning and failure means. That we praise effort not success; celebrate participation, not just those who raise the cup. That we let our young players wallow in the fun that's inherent in play. The secret is in the name – they're called Gaelic Games, not Gaelic Work. Competition will come fast enough and those who want it will seek it out and thrive in that environment of excellence.
In a world that can seem increasingly determined to test our mental resolve (the artificial physical ideals pushed down our throats by the media and fashion industries, the strain of the economic downturn, the fractured nature of our hectic lives, the ubiquity of junk-food and alcohol, the misconceived perception of masculinity, Leitrim's recent championship exploits) sport and the GAA offers not just a respite but a potential antidote.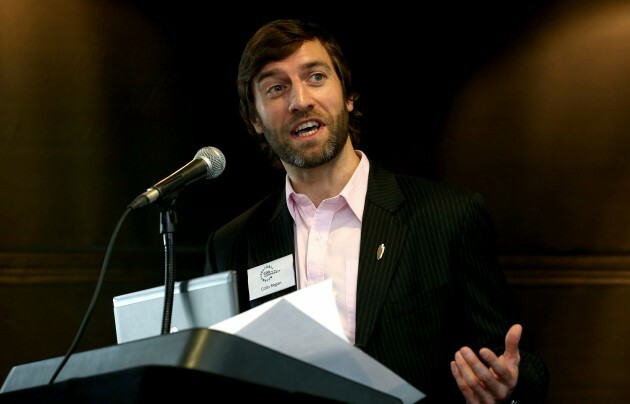 Ryan Byrne / INPHO GAA Community and Health manager Colin Regan. Ryan Byrne / INPHO / INPHO
The New Economic Foundation – a leading international think-tank responsible for promoting social, economic and environmental justice – have through evidence-based research identified '5 Ways to Wellbeing'. They are:
1. Connect – with the people around you. With family, friends, colleagues and neighbours. At home, work, school or in your local community. Think of these as the cornerstones of your life and invest time in developing them. Building these connections will support and enrich you every day.
2. Be active – Go for a walk or run. Step outside. Cycle. Play a game. Garden. Dance. Exercising makes you feel good. Most importantly, discover a physical activity you enjoy and that suits your level of mobility and fitness.
3. Take notice – Be curious. Catch sight of the beautiful. Remark on the unusual. Notice the changing seasons. Savour the moment, whether you are walking to work, eating lunch or talking to friends. Be aware of the world around you and what you are feeling. Reflecting on your experiences will help you appreciate what matters to you.
4. Keep learning – Try something new. Rediscover an old interest. Sign up for that course. Take on a different responsibility at work. Fix a bike. Learn to play an instrument or how to cook your favourite food. Set a challenge you will enjoy achieving. Learning new things will make you more confident as well as being fun.
5. Give – Do something nice for a friend, or a stranger. Thank someone. Smile. Volunteer your time. Join a community group. Look out, as well as in. Seeing yourself, and your happiness, linked to the wider community can be incredibly rewarding and creates connections with the people around you.
The great news is that each one is readily available for free through your friendly neighbourhood GAA club. All you have to do is get involved. So go play a game of Rounders with your friends, be astounded by the skills our hurlers display, learn to speak Irish or join your local Scór group, feel the joy that coaching youngsters brings. And for goodness sake, everyone, hug a referee.
**********
This article first appeared on the GAA's official website and is reproduced here with their kind permission.
Colin Regan is the GAA's Community & Health Manager, a former Leitrim footballer, and a Melvin Gaels club man.
*************************
If you have been affected by any of the issues in this article, please contact one of the following helplines:
Samaritans 116123 or email jo@samaritans.org
Teen-Line Ireland 1800 833 634
Console 1800 247 247
Aware 1890 303 302
Pieta House 01 601 0000 or email mary@pieta.ie
Childline 1800 66 66 66