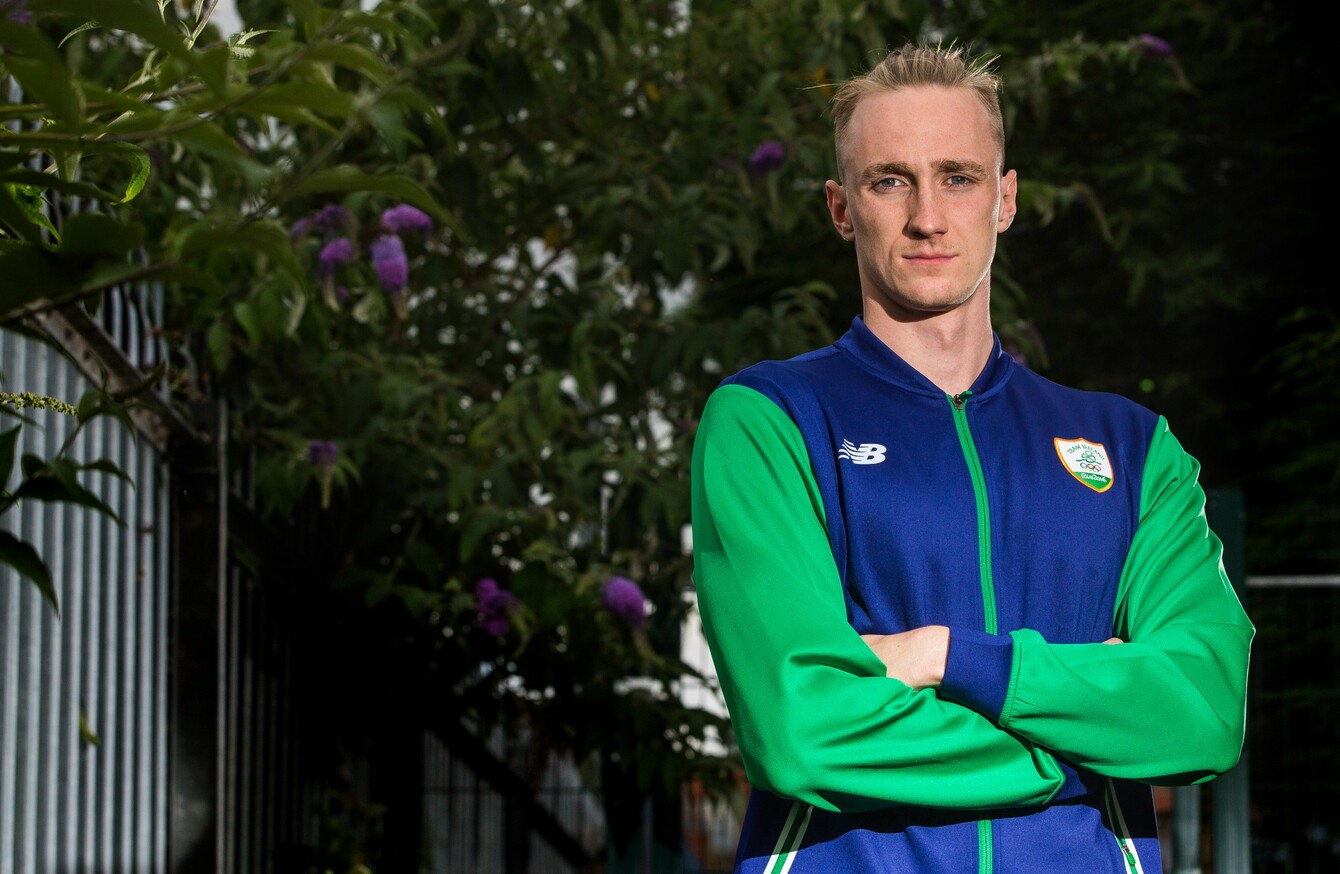 Shane Ryan will represent Ireland in the 100m backstroke at the Rio Olympics.
Shane Ryan will represent Ireland in the 100m backstroke at the Rio Olympics.
THE COMPLEX ISSUE of dual nationality has loomed large over Irish sport for decades now.
During the Jack Charlton era, several English-born players were key to the Irish team's success in football.
Even more recently, at Euro 2016, there were a number of non-Irish-born players in the squad, while three individuals — James McClean, Ciaran Clark and Shane Duffy — represented different countries at underage level (Northern Ireland in the case of Duffy and McClean, and England in the case of Clark).
Similarly, in rugby, players such as Richardt Strauss and CJ Stander have switched allegiances from underage to senior level, starting their careers with South Africa and ending up playing for Ireland.
Not that Ireland is alone, of course — virtually every country benefits from these rules to some degree in a sporting sense. In the recent Euro 2016 final between France and Portugal, the winning goal was scored by Éder — a striker from Guinea-Bissau in West Africa.
In athletics too, the issue has been a big talking point of late. After finishing fourth behind Kenyan-born Turkish runner Yasemin Can at the European Athletics Championships 10,000m final, Fionnuala McCormack called the situation a "complete joke," adding: "I think it's the same in every sport. People shouldn't be allowed hop countries whenever they feel like it."
Legendary Irish athlete Sonia O'Sullivan seemed to back up McCormack's point, recently suggesting that the situation had reached "crisis" point, while European Athletic Association president Svein Arne Hansen has promised to raise the issue of controversial allegiance switches in an upcoming meeting with the International Association of Athletics Federations (IAAF).
Yet, while it's easy to point the finger at other countries, there is no doubt that Irish sport has also benefited from these allegiance switches.
Oliver Dingley, who will become the first diver to represent Ireland at the Olympics in 68 years next month in Rio, previously competed for England. Last March, he spoke eloquently about his "big decision" to switch allegiances and how "proud" he was to subsequently represent the country of his grandmother's birth.
Similarly, Shane Ryan — who coincidentally happens to be currently sharing a house with Dingley out by the National Sports Campus in Abbotstown — made the switch from representing USA to Ireland last year, and he will consequently compete for the latter in the 100m backstroke at next month's Rio Olympics.
And while the Pennsylvania-born athlete is aware of the sceptics, he is unapologetic about the decision.
"No one was really influenced on anything," he tells The42. "It was my own decision and no matter what I chose, I had the support of my friends and family, and my school. I always wanted to do it for (my father). That was also another little thing about it.
"I'm happy to be here. People can talk about whatever they want, it's my decision. I made it and I'm 110% in it."
Ryan was eligible to represent Ireland through his father, who is from Portarlington in Laois — an area that the swimmer is very familiar with at this stage — as he has taken little time to become immersed in his adopted home.
"I've a big family down there. There's always something to do. I either go to rally car racing with my uncle Dave, or my cousin Wayne, he does that too. Or I go into work with my uncle in Portarlington Tyres… I only did that a couple of times because I'm usually dead coming back from practice. I go golfing with my uncle John or I see the family, because I don't really see them that often.
I got to spend eight months with my grandfather who passed away in January. I was like even if I didn't qualify for the Olympics, I got to spend eight months with my grandfather."
Be part
of the team
Access exclusive podcasts, interviews and analysis with a monthly or annual membership.
Become a Member
Growing up, Ryan showed talent not only in swimming but in other sports including volleyball, golf and American football. So unsurprisingly, he comes from a sports-mad family and even has a significant link with GAA.
"My dad did javelin, discus, and he played Gaelic Football for the Laois minors. When he turned 18, he went over to the States to play and never came back.
I played (GAA) when I was younger. Where I'm from, there's a bunch of Irish people. I didn't really get into swimming until about four years ago — that's (in terms of) doing doubles (training in the morning and afternoon) and lifting. Then I just dropped a significant amount of time — three seconds in one year just from the training.
"I definitely would have (ended up in another sport if not swimming)… I would play volleyball, go home, and eat my dinner in the car on my way to swimming. My mum's a swim coach — she always kept me into swimming, so I'm very grateful for that."
Ryan has a year left in his degree in Sports Management at Penn State University, and when he's not visiting family or training for the Olympics, he is working with the Football Association of Ireland in events and marketing.
"When we go to the Aviva, we make sure everything's in line. We make sure the flags are the right way, the kids are all lined up, we make sure that they follow certain rules when they go on the field and stuff like that.
"I've made some new contacts and I've got to see a lot of football games," he adds.
Ryan explains that staying in Ireland (he moved there in May 2015), without a car, in the relative isolation of Abbottstown, contrasts starkly with living in a college town that comprises 50,000 students alone.
"It's definitely not the same, but (moving to Ireland is) definitely something I needed to do. I needed to focus myself and my body, and commit. There's nothing really around me, just training. No pubs."
Even Dingley, his housemate, is someone he rarely gets a chance to socialise with.
We don't really see too much of each other, because we're running totally different time schedules in the morning. I was training this morning at five, so I'm exhausted, and he gets a bit of a lie-in.
"We don't know if he's there (sometimes). It's like: 'Is Ollie dead or where is he?' We then find out he's in Rome or somewhere weird."
Ryan admits to "relief" when he secured the Olympics spot last March, having missed it in a previous attempt in the summer by .01 of a second. Moving to Ireland was somewhat of a baptism of fire initially — in the US, he had been more used to competing in short course yards and short course metres pools rather than 50m. Getting more accustomed to this situation as well as losing 10kg in weight and making a slight adjustment in his training methods has since helped the 22-year-old to thrive.
I'm the type of swimmer that needs to have fun," he adds. "If I'm having fun, I'm going to swim fast. I can't be stressed out — that's just how I am. And that's what the coaches finally realised. I was struggling for eight months or so.
"I didn't do too hot in a meet, I was just like 'this is what we should do'. And we did it and dropped a significant amount of time and I was swimming more consistently and was really happy about it.
"I just need to be happy — and I am happy and swimming fast."
The42 is on Snapchat! Tap the button below on your phone to add!