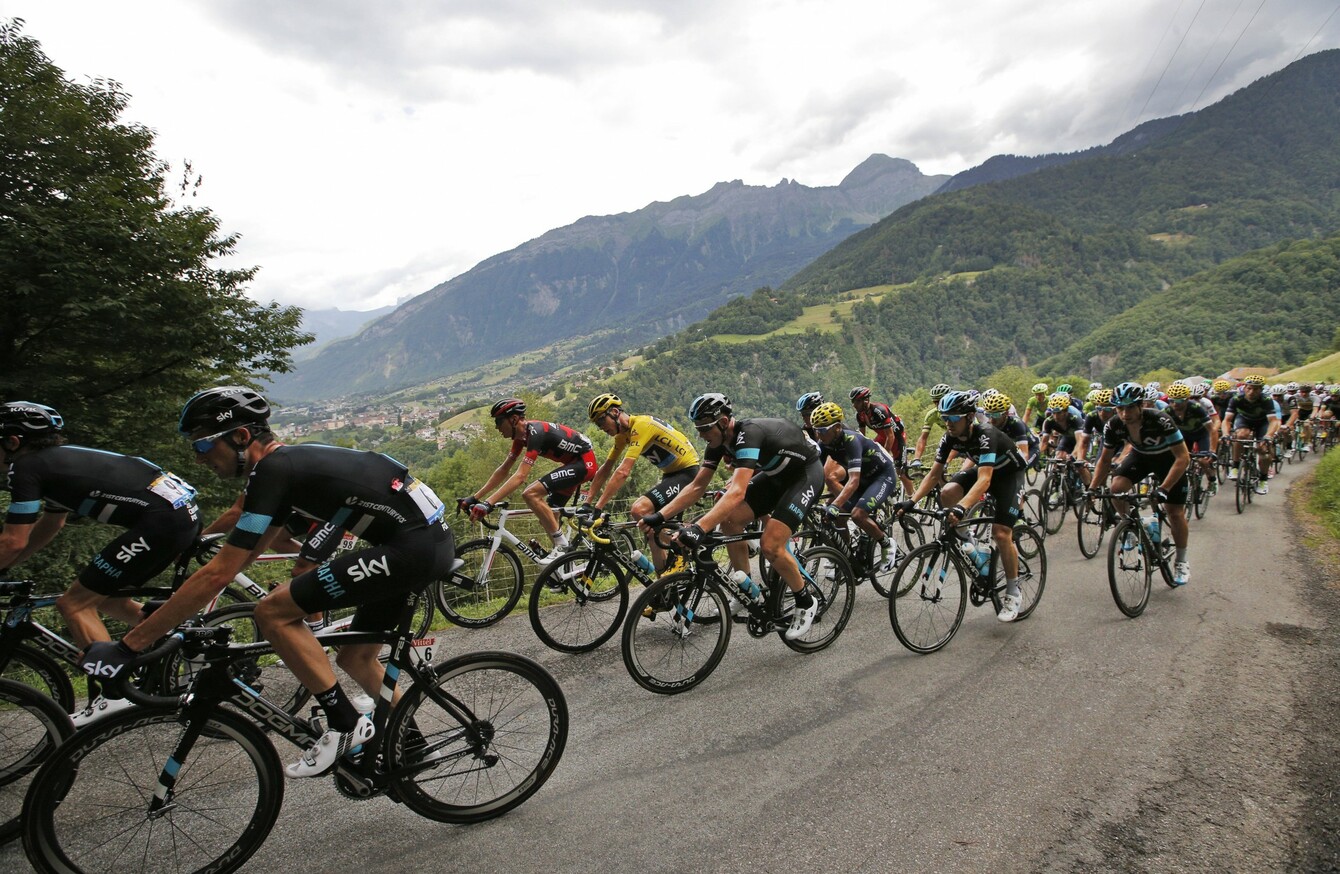 Image: Christophe Ena
Image: Christophe Ena
CHRIS FROOME SAID his crash on Friday's 19th stage of the Tour de France proved the race is never over until the finish line in Paris is crossed.
Froome ended the 146km Alpine stage on team-mate Geraint Thomas's bike with a ripped jersey, while he went up to the podium after the race with a heavily-bandaged knee.
Despite crashing on a slippery descent and finishing the stage ninth 36 seconds behind winner Romain Bardet, who is now second overall, Froome actually extended his lead in a race most observers had already declared sewn up.
But he said events on the mountainous stage from Albertville to Saint-Gervais Mont Blanc showed how unpredictable sport can be.
"Ironically, I was trying to stay safe but I hit one of the white lines and lost my front wheel," said Froome.
"I'm OK, I'm lucky nothing is seriously injured. I lost some skin and banged my knee a little bit but today I'm grateful to have that four minute advantage to fall on a little bit."
Several riders crashed in the final 30km as falling rain made the roads treacherous.
"Today showed exactly why I thought the Tour was not over," added Froome.
"A crash like that, I'm really grateful nothing is seriously injured but it could have gone either way. There is never a quiet day on the Tour.
"Tomorrow will be hard, I'm sure I'm going to be a bit sore and stiff from today but hopefully I can rely on my team-mates and just one last push again to get through tomorrow's stage now."
Ireland's Dan Martin finished the day in seventh, 28 seconds behind Bardet and eight ahead of Froome, and moves back up to ninth in the GC with two stages remaining.