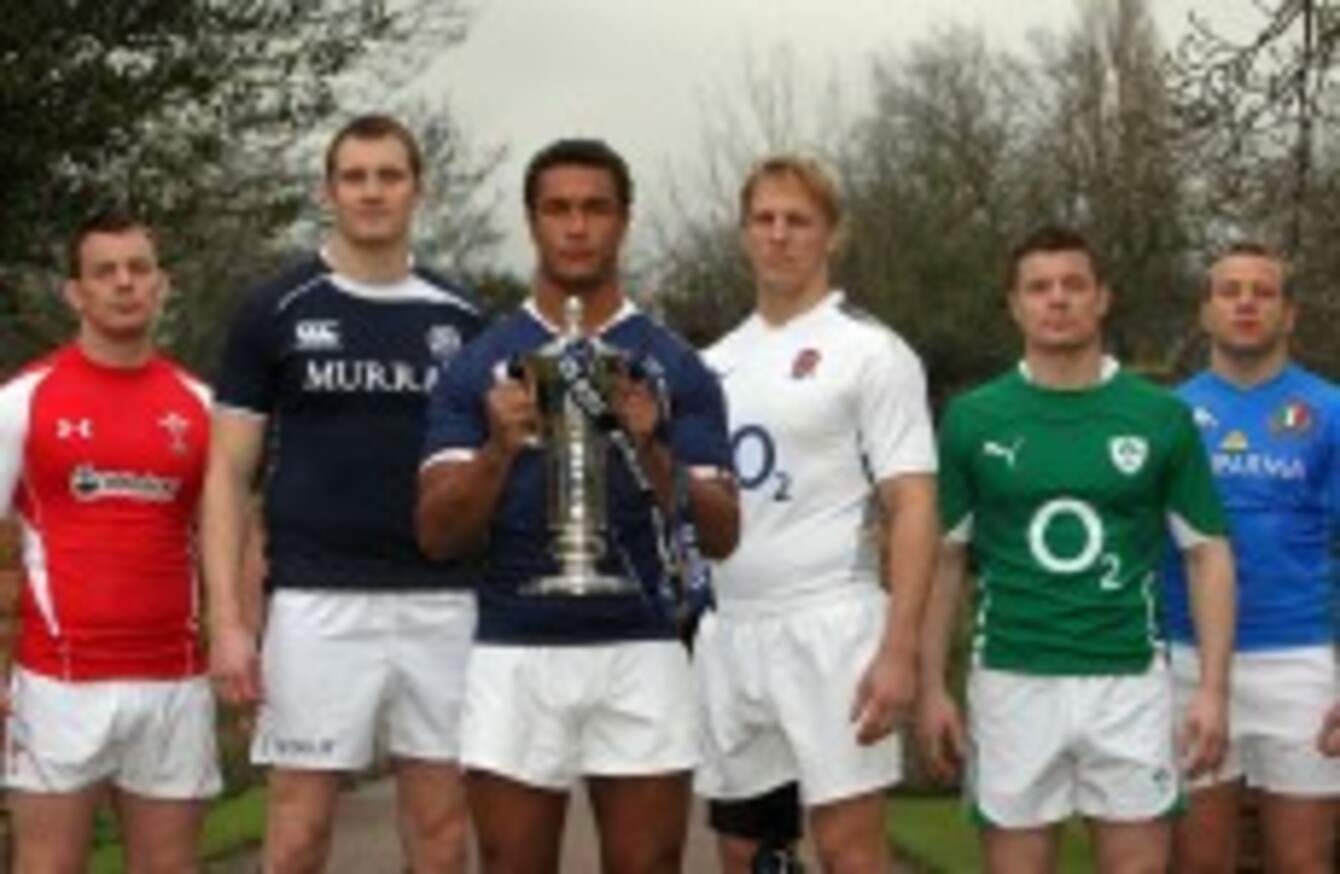 Image: David Davies/PA Wire/Press Association Images
Image: David Davies/PA Wire/Press Association Images
Ireland
With France and England at home, this is Ireland's best chance of repeating the grand slam. But injuries have crippled the side and concerns about scrum-half and the perennial lack of a specialist seven could scupper any title bid.  Miniscule chance of the slam, marginal one at the championship.
The coach: It's crunch time for Declan Kidney. Nothing he can do about injuries, but the selection of O'Callaghan and O'Leary against Italy smacks of conservatism. It may feel like an eternity in Rome today.
One to watch: Mike Ross. Ireland may have found the answer to their tight head woes. Should the Corkman stabilize the scrum, Sean O'Brien and co can wreak havoc from the base.
Read Niall Kelly's team profile here
England
Which one will you get? The free-flowing tyros who so impressively swatted aside Australia last November, or the team that melted against South Africa? If the former, than genuine slam contenders. The latter will do well to stay above Scotland.
The coach: It is to Martin Johnston's credit that he has tried to move away from a forward dominated game but England's midfield lacks any class. Friday night lights in Cardiff could well decide their season and Johnston's coaching career.
One to watch: Ben Youngs. Already a household name, Youngs combines lightening pace with an intuitive rugby brain. Needs Toby Flood and co to attack the gainline though.
France
Where to start? The only thing you can be sure about with the French is that you won't be sure just what they are going to do next. From the sublime to the faintly ridiculous. Should the right team be picked they win. Simple as. Not much chance of that happening though.
The coach: There may be a method to Marc Liévermont's madness. Should Le Bleus win the big one in September, he will be remembered as a crazy genius. Until then, he's just crazy.
One to watch: Maxime Mermoz. Selected ahead of the legendary Yannick Jauzion for the Scotland match, the Perpignan man is in the form of his life. His partnership with Aurélien Rougerie has limitless potential.
Italy
They will be brave, they will scrummage like beasts and they will ultimately fail. Nick Mallet has done an admirable job with the Auzzuri but the lack of quality in the backline means another wooden spoon awaits. They will give Ireland a fright however.
The coach: Mallet has maximised the resources at his disposal. He will target the Ireland game as his best chance of a win and to gain any possible edge for a quarter-final knock-out down under in September.
One to watch: Sergio Parisse. Stating the bloody obvious I know, but it is glorious to watch the No:8 rage against the light. Expect barnstorming runs, soft hands and astounding athleticism. He may even throw in the odd drop-goal.
Wales
Any ambitions of a title were probably cut short in the valleys when Adam Jones and Gethin Jenkins were ruled out through injury.  They will hit England with everything they have got Friday night however and should they prevail then who knows?
The coach: Warren Gatland likes a verbal spat with the opposition as highlighted with his pop at English hooker Dylan Hartley. He should concentrate on keeping his job as his win ratio is getting negative fast.
One to watch: James Hook. Liable to throw an intercept pass but also capable of genuine class. The Osprey man wants to play at ten and is bound for France to do so. He needs to make his mark in the centre for Wales to be a force.
Scotland
Commitment, passion and the catchiest of all the anthems wont be enough for the Scots to challenge for the championship. But undoubtedly awkward opponents for all but France who they just cannot beat.
The coach: Andy Robinson has done a very good job with Scotland. Test wins in Argentina are rare as are any slayings of Springbok's but he has not got the required class in his backs to take them up another level .
One to watch: John Barclay. How Ireland would love this guy. A seven with the perfect mix of groundhog abilities and rangy running. He will be to the fore of everything good in navy.