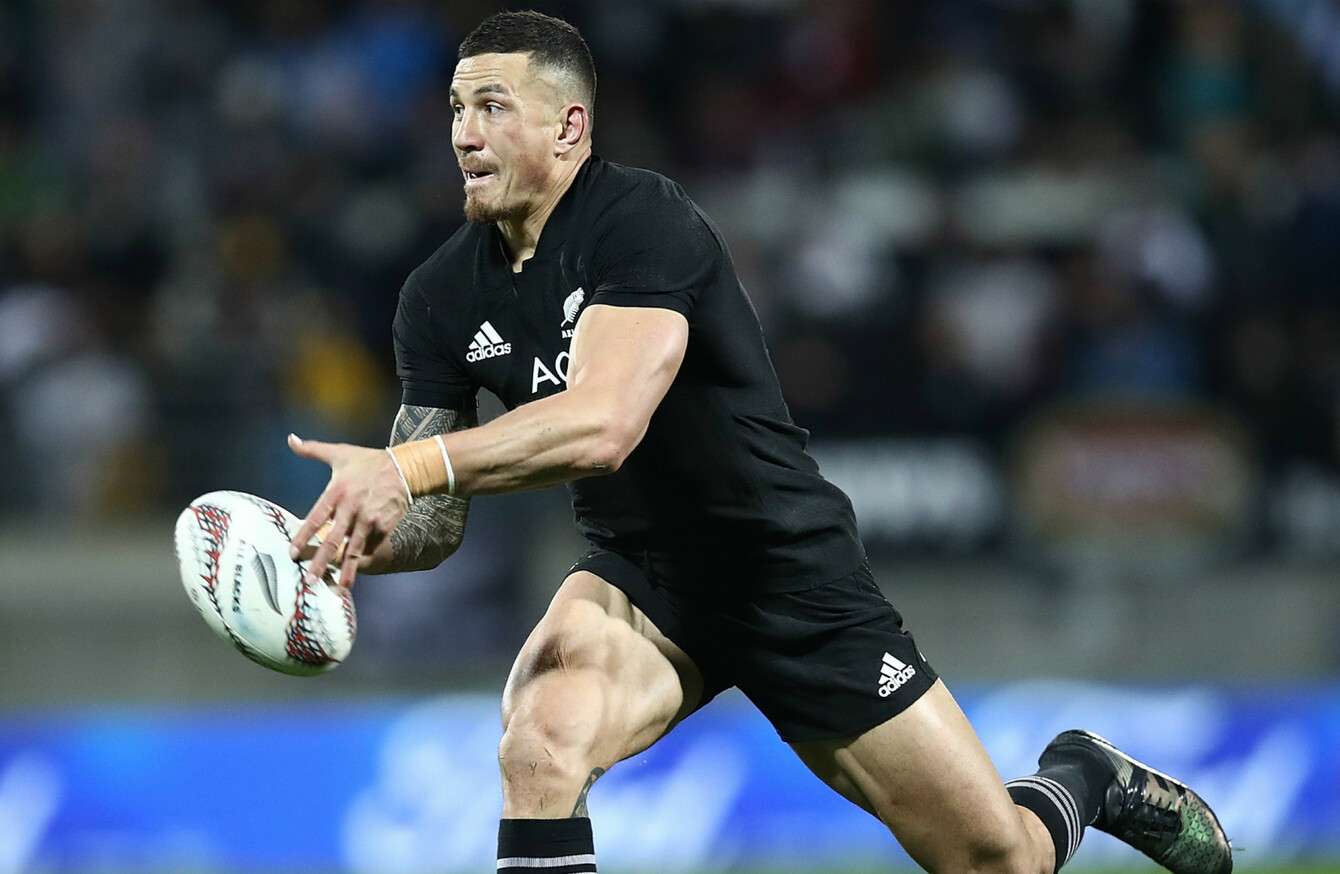 New Zealand international Sonny Bill Williams
New Zealand international Sonny Bill Williams
NEW ZEALAND HEAD coach Steve Hansen has dismissed calls for Sonny Bill Williams to be dropped as he defended the All Blacks veteran.
Williams has been criticised for his performances as world champions New Zealand prepare to face the Wallabies in Saturday's Bledisloe Cup at Suncorp Stadium.
Local media have been scathing of the 32-year-old – a two-time world champion – even after his 23 tackles in New Zealand's 25-24 win over South Africa in the Rugby Championship almost a fortnight ago.
Hansen, however, leapt to the defence of his under-fire centre ahead of the All Blacks' clash in Brisbane, saying: "He is playing well.
"When he is a flashy player everyone moans about him being too flashy, and that he doesn't do the hard work.
"At the moment, he is doing all the hard work and probably not as much as the other stuff that people get excited about.
"But he is in the leadership group, he is leading well and has a major influence on the young guys with his training habits.
"He is getting down and dirty and doing the hard work. We are quite happy with him."
"He is trying to make good decisions and sometimes, like all players, he gets them right and sometimes he doesn't," Hansen added.
"He has always been a player who has been loved by you blokes (in the media) or hated by you blokes. It is a 50-50 split. When he does things wrong all the haters get on top of it, and when he does things right all the good guys get on top of it.
"He is a good international rugby player."
Subscribe to The42 podcasts here: