AMIDST THE INTENSE focus in the GAA on venue rows, championship permutations and the battle for silverware amongst elite teams, Timmy Creed is seeking to look at the association from a different vantage point.
After several years immersed in playing hurling and Gaelic football at club level, the actor sought to explore his current passion with his previous interests.
The end product is his play 'Spliced', which he wrote and performs in, an intense production where he looks at the pressure to perform that hangs over players.
"I think the struggle of GAA people is the struggle of many people in Ireland. The play is a kind of call to arms, for men really to be more emotional and not be afraid to express themselves, and to be okay with not being okay with the thing that they think defines them. It does define you when you play at this high level and it become the thing that you're best at.
"How many people in Ireland play GAA? There's over 2,300 clubs, there's over 500,000 members. The struggle of a GAA man is a kind of an everyman's story. There's a lot of people in Ireland who are on that journey and the highs and lows of it. It's never represented in the theatre. We're so exposed to it, especially this time of the year with the championship, every weekend there's massive games and it's all in the media, so that's the level of exposure it gets on a massive scale.
"When you bring something into the theatre, you can kind of question it more for what it is. You can go into the emotion of it and ask questions in a way that forces the audience to engage with it. It's just another way to look at the GAA, especially at this time of the year we look at it through one very fixed lens of the championship and how people are doing."
Creed played GAA at club level with Bishopstown in Cork city during his underage days and for a few years in adult grades. He watched team-mates like Shane O'Neill and Ken O'Halloran progress to the Cork senior ranks, was part of successful club title-winning teams in hurling and also picked up a Corn Uí Mhuirí (Munster senior colleges football) medal in 2005.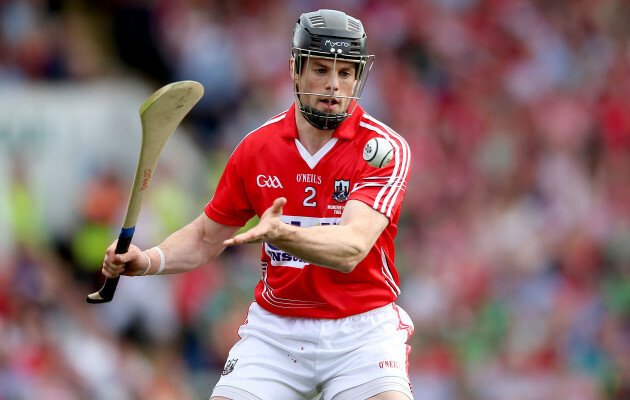 James Crombie / INPHO Cork hurler Shane O'Neill. James Crombie / INPHO / INPHO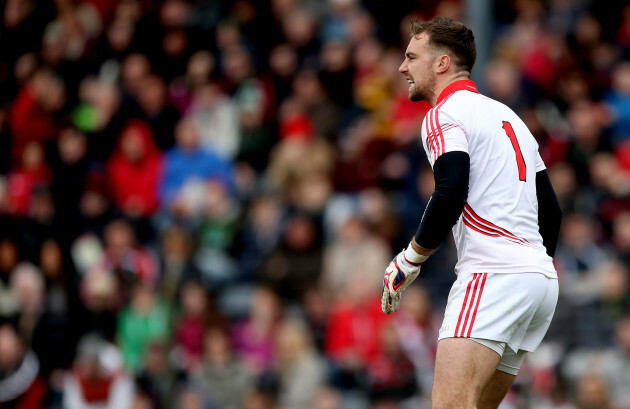 James Crombie / INPHO Cork footballer Ken O'Halloran. James Crombie / INPHO / INPHO
"I was playing GAA from about five or six. Growing up until I was 14 or 15 I was pretty shocking but for some reason I still stuck at it and got a bit better. It was my own social outlet as a young fella.
"Even though I wouldn't have been the most talkative or upfront in the dressing-room, I still enjoyed being there. Then I got a bit better and the team got a bit better. We became a successful team and won championships in school and with the club. Guys I was friendly with, went on to play for Cork. We lived it and breathed it for years, and some of them still do, they've been consistently for 20 years at a good level.
"The reason I wrote the play is because I could see these lads I was close with from the same club, how that their lack of interest and awareness into art and theatre, they wouldn't engage with it. So I wanted to write something that would engage them in an art form because since I've become an actor a number of years ago, it opened me up to this other side of myself that's more creative.
"It was trying to bring something back to them that plays are great and they can teach us about ourselves. So I decided to write a play about a GAA man and maybe in doing that, people might reflect on themselves."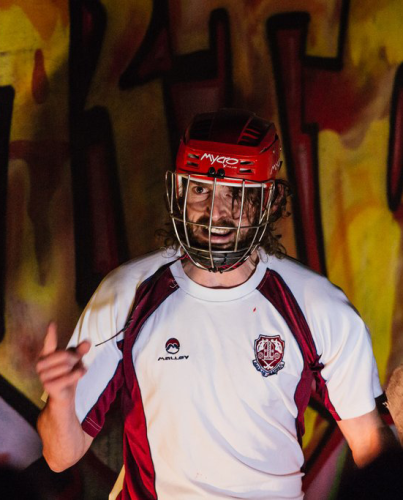 After stepping away from playing, he found the removal from the inner sanctum of the dressing-room, a challenge to contend with.
And it's not he reckons it is unique to him, getting accustomed to not operating in a team environment.
"It's very interesting the relationship and dynamic of people playing on a team. The real closeness and togetherness, and kind of bound unity. But on the other side I think there's an unwillingness to be fully open with someone that you play sport with and go to battle with.
"There's a whole other side to each player that sits in a dressing-room, a landscape of emotion and life that's left outside on a GAA context. You're only really judged on your skill and physicality and your willingness to commit for the team. The dressing-room is a really sacred place where men and women come to participate in this ritualistic activity.
"I think there's more and more talk about mental health in sport in the last five to ten years, which is a really good thing. When I stopped playing GAA a numbers of years ago, I felt the loss of that support group, I'd still kind of feel outside of that group you're raised with.
"Then you're forced to think individually for yourself more as opposed to being in that group context and with that came more struggles then like mentally and emotionally with things. I didn't have that same kind of support."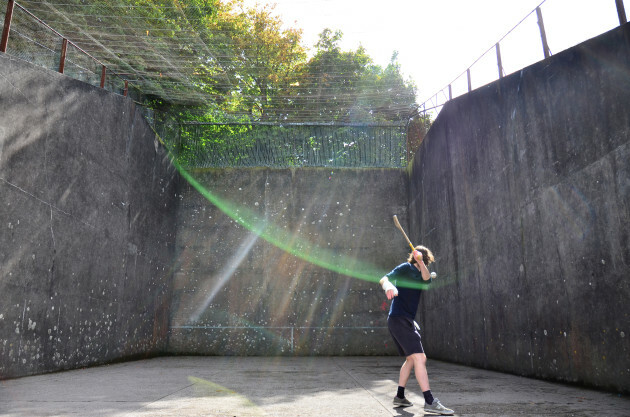 He returned to his home GAA club in a different guise last month as he performed his play in Bishopstown.
"Bringing it home to the home club, that was something that was close to my heart. That was something I felt passionate about and the people I would have been most nervous about putting myself in front of and speaking to them. They seemed to really listen to it and were really affected by it.
"We packed our four of the five nights, so over 250 GAA people saw a play in a GAA club, which for me is an achievement in itself because generally GAA people do not associate with theatre. Just to get fellas texting me that they enjoyed the play, I was moved by that. Being back up in the club for the week was kind of weird, it was like I was part of the whole movement again in a very different way.
"It's an outdoor show, it takes place in a handball alley. The idea is you bring the GAA people to their backyard where they can relate to something as opposed to bringing them into a theatre where the notion and ideas of theatre start coming into play before the show."
- Spliced is running on 4/5 July in St Mary's GAA club in Clonmel as part of the Clonmel Junction Festival and tickets can be bought here. It's running on 7/8 July in Ennis as part of the Ennis Street Arts Festival with ticket information here.
The42 is on Instagram! Tap the button below on your phone to follow us!