WE KNOW YOU have to sacrifice a lot when a new Grand Theft Auto game is released.
Nutrition, sleep, food, girlfriends, children, girlfriends' children, eyesight… all of these really take a back seat in your schedule when Rock Star Games unleash another sprawling masterpiece unto the world.
Thankfully, sport and sport gaming does not need to be on that list. Because within the wonderful world of GTA you can unwind from all those Kill Frenzies by setting some endorphins loose and partaking in some of these sports.
Basketball
When CJ Johnson wasn't expanding the Grove Street territory or having it out with the cop that sounds like Samuel L Jackson he could test out his three-pointer accuracy down at the old basketball courts.
Still, making him play alone was a touch mean. Any chance of at least a bit of one on one, Rock Star?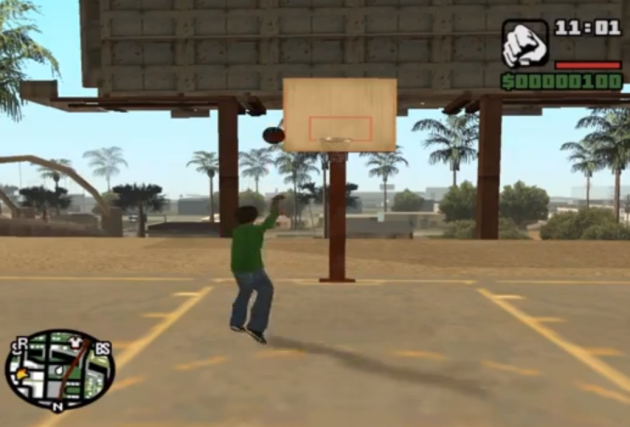 Jet-skiing
Just because we haven't watched a jet-ski race since that wistful summer regatta in '92,  doesn't mean  the first damn thing we do in GTA V won't be seeking out (and probably destroying) this bad boy.
Boxing
You can pick a fight anywhere, but if you want a good clean scrap without fear of someone pulling an Uzi on you, then you had to head for the gym in San Andreas.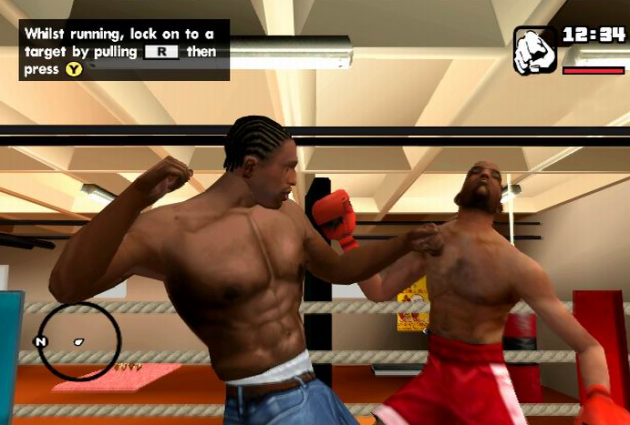 Bowling
Without GTA, we'd never have even thought about bowling since picking up a very itchy foot from those sweaty, undersized nines in an alley on the outskirts of Castleblayney.
In the comfort of our own sitting rooms (and bare feet) we happily rediscovered the joy of nailing a 7-10 split.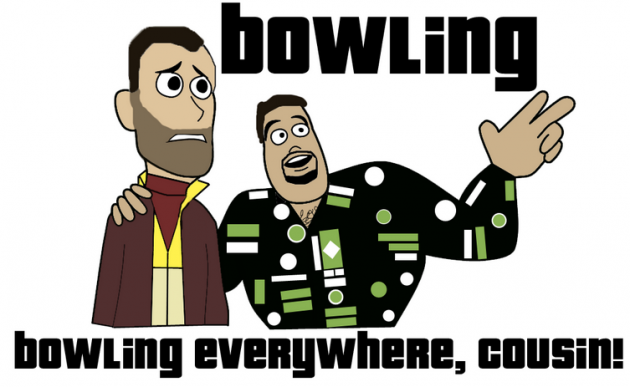 Credit: Funny Junk
Tennis
Yeah, you heard us. Tennis. From the mean streets to some even meaner tramlines.
That opponent of yours better not call this volley out.
Keeping fit?
If you didn't let your character in San Andreas bloat up to epic proportions on tonnes of fast food, then you're probably not altogether human.
Fortunately, the gym was close at hand so you could take on the spirit of Ricky Hatton and whip yourself back into a lean, clean specimen of an up-and-coming criminal.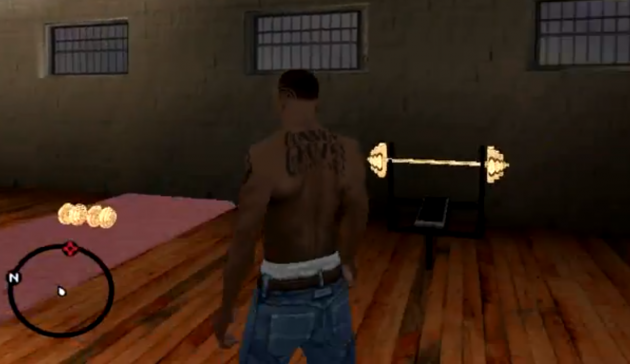 Triathlon
We all rejoiced when swimming was first introduced to the Rock Star flagship in San Andreas. That edition also sat us on a bike in the early missions so it was only natural that the triathlon would soon play a part.
But something just never sat right about 'Beat the Cock' for us. So we're rejoicing again as GTA V looks to have created a triathlon circuit Lance Armstong could be proud of.
YouTube credit: BikeRadar
Darts
Whatever the point of all those man-dates you went on in GTA IV, you could at least always rely on Little Jacob accompanying you to a darkened corner of a dingy bar and go all Mike Tyson at the round thing on the wall.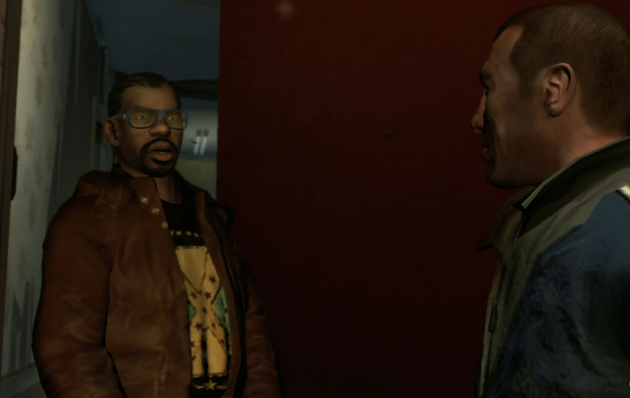 Motor sport
The obvious choice (excluding shooting).
What would be the point of a game called Grand Theft Auto without a little joy-riding, you ask? Not much.
Skip through to the minute mark for the worthwhile part of this video.
YouTube credit: Gamingnerd
Golf
In previous games golfing was limited to a bit of range work and a spot of cart rallying. Now, you can take a full bag around the country club.
FORE!
Football
Okay, so this wasn't actually available in the San Andreas game, but some some clever nerd out there has managed to put Easy-E in he middle of a football pitch and given him a ball to juggle.
Y'all better make way.
YouTube credit: BlackThunder0299507
You'll never need another game.