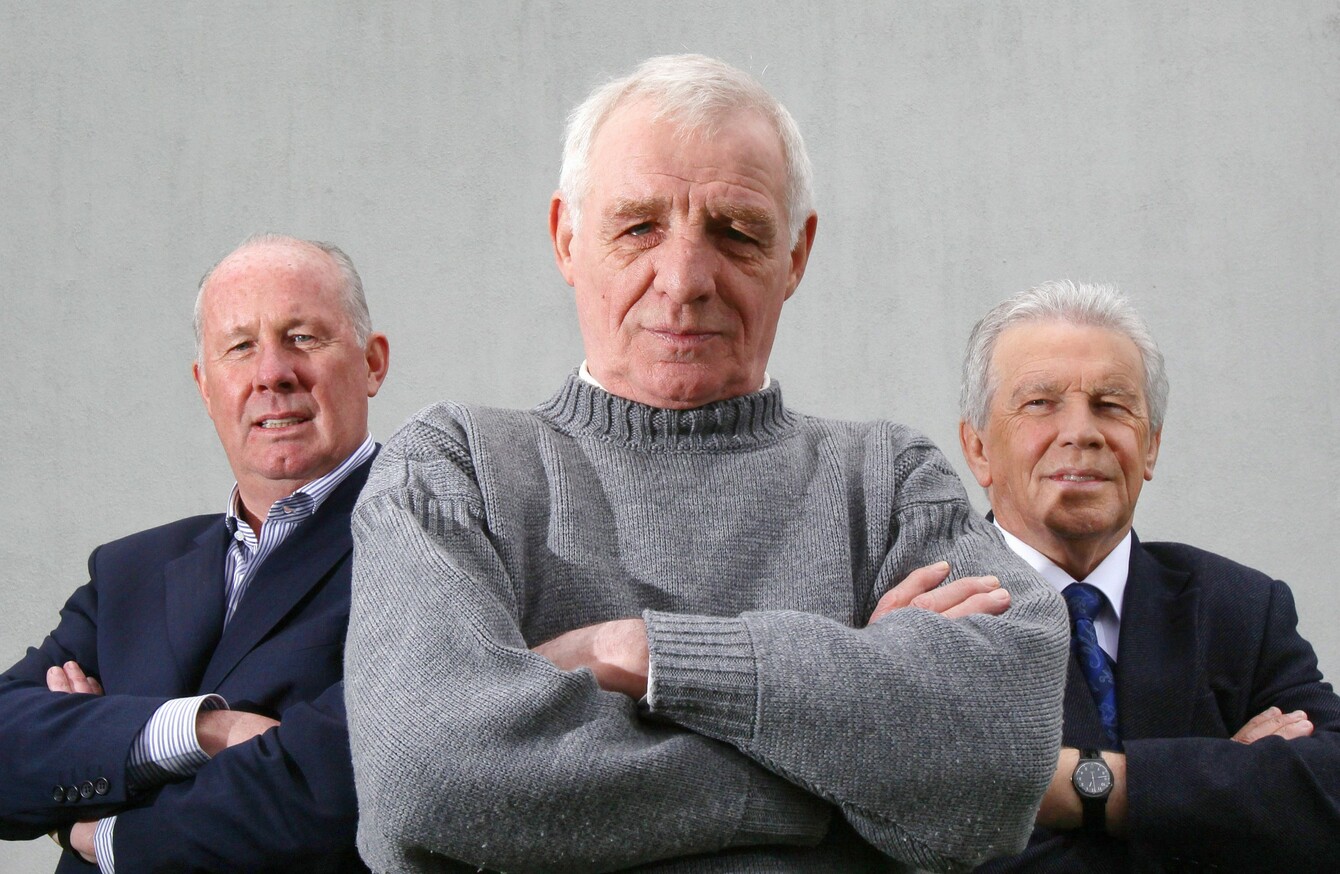 RTÉ may sub-licence some of Euro 2016 to TV3.
Image: Cathal Noonan
RTÉ may sub-licence some of Euro 2016 to TV3.
Image: Cathal Noonan
RTÉ SPORT IS facing the biggest challenge in its history.
On Friday, The Irish Times reported that RTÉ is considering sub-licencing certain sports rights to rival stations next year.
This change of strategy by RTÉ is said to be driven by the fact that 2016 will be a financially demanding year for the national broadcaster.
Significant investment will be required from RTÉ to cover some of the year's biggest sporting events; the Olympic and Paralympic Games, Euro 2016, the Six Nations and the GAA Championship to which RTÉ have the rights.
Outside of sport, the national broadcaster will also require substantial funds to cover the general election and 1916 commemorations. It is understood that TV3 are willing to discuss the possibility of sharing the rights for some of RTÉ's marquee events.
Should the rival broadcasters meet, there is bound to be a certain tension in the air, after TV3 recently beat RTÉ to the television rights of the Six Nations Championship from 2018, on a four-year contract.
The bidding and broadcasting of sporting events is an expensive business but can be highly lucrative, if they are marketed correctly.
At a time when traditional television stations compete with an influx of on-demand streaming services, live sporting events are seen as a way to generate substantial revenue from advertisers, due to the large audiences it attracts.
The success of broadcasting major sporting events was evident in TV3's coverage of this year's Rugby World Cup.
During the tournament, TV3 smashed their viewing record on two separate occasions, with audience figures peaking at 1.4 million during Ireland's matches against Italy and France.
With these record-breaking figures, it poses the question of how many people in RTÉ's finance department were disappointed when Ireland got knocked-out by Argentina in the quarter-finals.
However, the sub-licencing of sporting events next year may not be solely down to RTÉ's short-term cash-flow issues, but rather an opportunity for RTÉ to start a positive working relationship with TV3.
This is because in July, TV3 agreed terms for its sale to previously branded UPC, now Virgin Media, which is a subsidiary of telecommunications giant Liberty Global.
More concerning for RTÉ is that Liberty Global's largest shareholder is John Malone, who is also the main shareholder in Discovery Communications, who own Eurosport.
In June, Discovery Communications paid €1.3bn for exclusive pan-European rights to screen the Olympic Games from 2018 to 2024, as part of the transition to make Eurosport, a more premium brand.
TV3 will now be firmly in contention to win the sub-licencing contract of the Olympic Games, as a result of the proposed takeover. This is due to the Olympics being a free-to-air event and Eurosport, at this moment in time, not being a free-to-air channel.
What are they
really like?
Rare insights on sport's biggest names from the writers who know them best. Listen to Behind the Lines podcast.
Become a Member
Previously, TV3 were owned by a group of venture capitalists seeking to maximise profit with minimal investment, but Liberty Global are much more ambitious; they want to change the Irish television landscape and see acquiring sporting rights as a method to build audience share.
RTÉ could also face the prospect of losing some of their high-profile matches in the GAA Championship when their deal ends next year.
There is also the possibility of Sky Sports launching an Irish station, after they purchased the Irish rights for the Premier League, including the Saturday 3pm kick-offs, that are not permitted to be shown in Britain. The GAA Championship would be a perfect fit for the station.
However, a joint proposal by RTÉ and TV3 could be an attractive option for both the GAA and broadcasters alike, if they decide against renewing Sky's current contract.
Euro 2016 is the most likely event to be shared with TV3 this year. The tournament will have 20 more matches than 2012, rising to 51, after it was expanded to include eight more teams.
RTÉ will be unlikely to offer any Ireland matches but may offer the Ballymount-based station exclusive rights to Northern Ireland's matches as part of any possible deal. With England and Wales also qualifying for the tournament, there will be plenty of interest in the tournament.
As Eir considers a takeover of Setanta Sports, RTÉ must now accept that it is competing with telecommunication giants when bidding for sports rights and that partnering with TV3, in a similar way that BBC and ITV have done in the UK, to compete with Sky and BT, may be the only step forward.