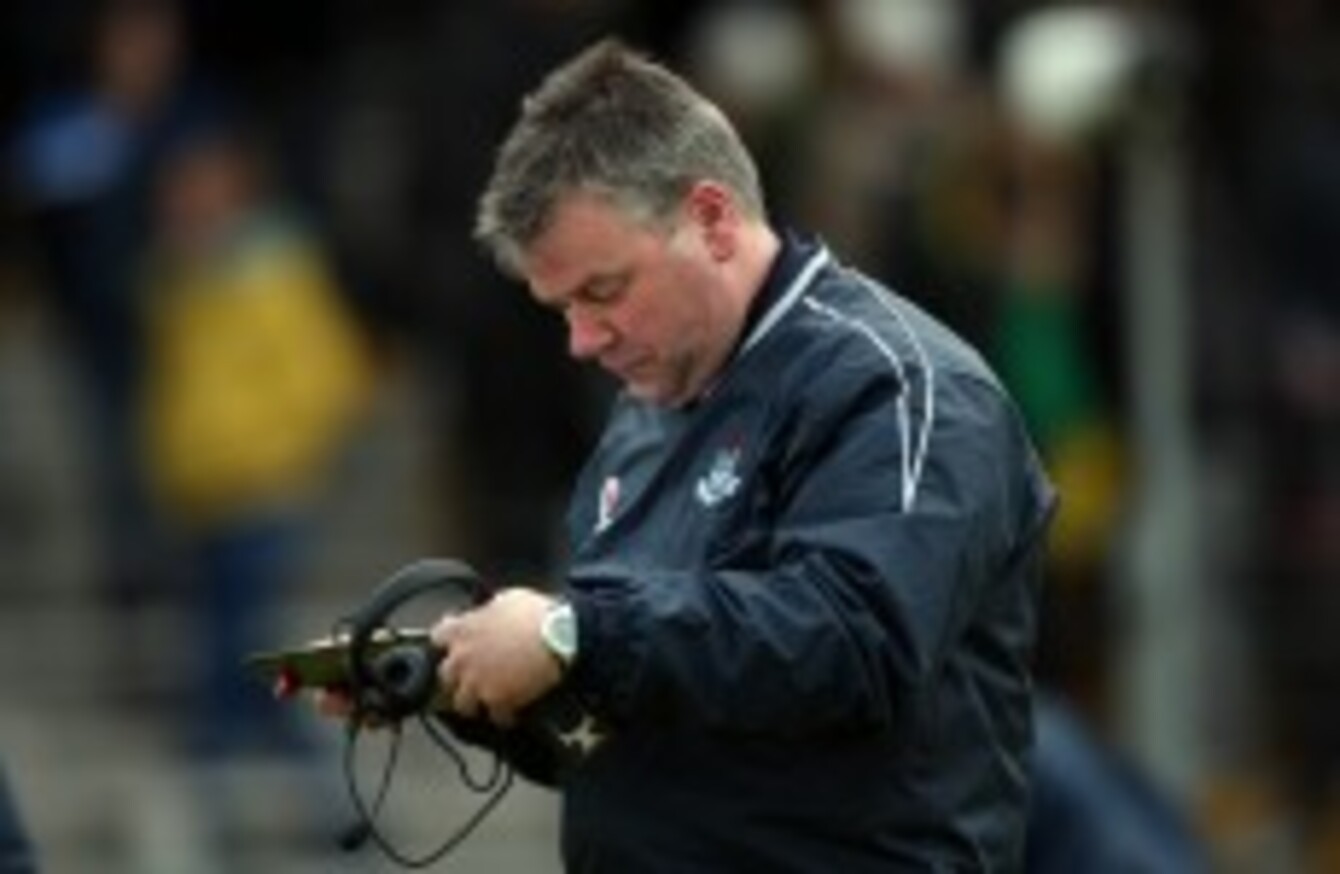 Boyne: has been Dublin's stats man since 2004.
Image: INPHO/Donall Farmer
Boyne: has been Dublin's stats man since 2004.
Image: INPHO/Donall Farmer
THE NUMBERS DON'T lie but Ray Boyne doesn't want to put too much emphasis on them either.
His job description as head of performance analysis for All-Ireland champions Dublin sounds grand but really, he explains, he's just "a tiny little cog."
He's the cog which puts shape on the story of a game while it is being written. Even in the heat of battle, players and management have an intuitive feel for the flow of the game. Put simply, you know if you're on top or not.
The hard statistics — how many kick-outs were lost and in which area of the field, how many shots were pointed from inside 35 yards — are the details used to break down that bigger picture, to give it nuance, and to make it manageable.
The stories about the power of real-time analysis are legion. Joe Kernan's Armagh get the credit for being the pioneers in the GAA, or at least for being the first to use it to great effect.
Trailing Kerry by four points at half-time in the 2002 All-Ireland final, Kernan brought in his stats man Darren O'Neill. As a basketball coach O'Neill was well-schooled in the art of in-game analysis. He highlighted a few key battlegrounds with the numbers to back it up, the players got the message, and an hour later Armagh were celebrating their first All-Ireland title.
It was O'Neill who introduced Boyne to the stats game (even now, he says, the templates and methodology he uses are a close cousin of the basketball approach.) For the last nine seasons he has been involved with the Dublin senior footballers, a constant feature in the backroom of 'Pillar' Caffrey, Pat Gilroy and now Jim Gavin.
"The stats are there to confirm the coach's opinion," he explains. "They're certainly not there to direct it.
"You've got one manager and up to four selectors, all of whom are great readers of the game or they wouldn't be in that position. You'd expect them to see what's trending and what's going on.
INPHO/Cathal Noonan
"What it does is it gives them specifics for feedback to the players and it confirms maybe what they see going on in their head.
There will be the odd occasion when you'll point out that we've lost the last three kick-outs and that may not have registered with them at the time — they'll know it was bad but maybe not that bad.
When it comes to matchday, Boyne still favours paper. He's yet to find an app that can capture crucial details as efficiently as a blank diagram of the pitch.
But frantically jotting down the data and making sense of it on the fly is one strand of the job for Boyne and his team. The real skill is in knowing what to look for in the first place.
Be part
of the team
Access exclusive podcasts, interviews and analysis with a monthly or annual membership.
Become a Member
What fits Jim Gavin's Dublin won't necessarily fit Jim McGuinness's Donegal, and vice versa.
"If you want to know whether the game is going to plan, you need to know what are the different building blocks that make up that gameplan.
"The actual stats template that would be used in a game would probably never be the same two games running. You're gathering information on your own gameplan which will tend to same fairly much the same but change in small ways to adapt to the opposition, and your template needs to change to accommodate that.
"You're also trying to gather information on the opposition and no two oppositions will be the same."
INPHO/Morgan Treacy
Working with a team over a season builds a huge amount amount of data. Moving from the micro to the macro, it can be used to tailor training sessions for specific players or for an entire panel.
Clubs are in on the act, even at underage level in a lot of cases, and Boyne is quick to point out the difference between elite athletes who have a thirst for every bit of available data and younger players who won't necessarily benefit from it.
There is seems to be a trend too among fans who have shown an appetite for this level of detail, following the lead of the major American sports and increasingly soccer and rugby.
"I'd love to keep stats on all of the games and try to keep it open to all the people because I think it's of value to people.
"The challenge to the GAA in that sense is to attract [a provider] in. These guys would pay huge money to the NFL to provide that service and then they would bill the different clubs feeding off it as the sole provider. That's my understanding of it.
Would a Leitrim pay for that information or pay to be part of it? If you had 30 or 31 or 32 Dublins, and I'm not saying that in an arrogant way, but if you had 32 counties who had the ability to generate a similar level of income, I think then there would be a real possibility of it.
"I'd hate for people to put an overemphasis on it," he adds. "If you look at a myriad of cogs, it's a tiny little cog in it.
"It doesn't replace anything that's there — it doesn't replace the coach's natural instinct or the coach's eye for the game. It's really a backup analysis."
Tomorrow: Kieran Shannon on the psychology of sport