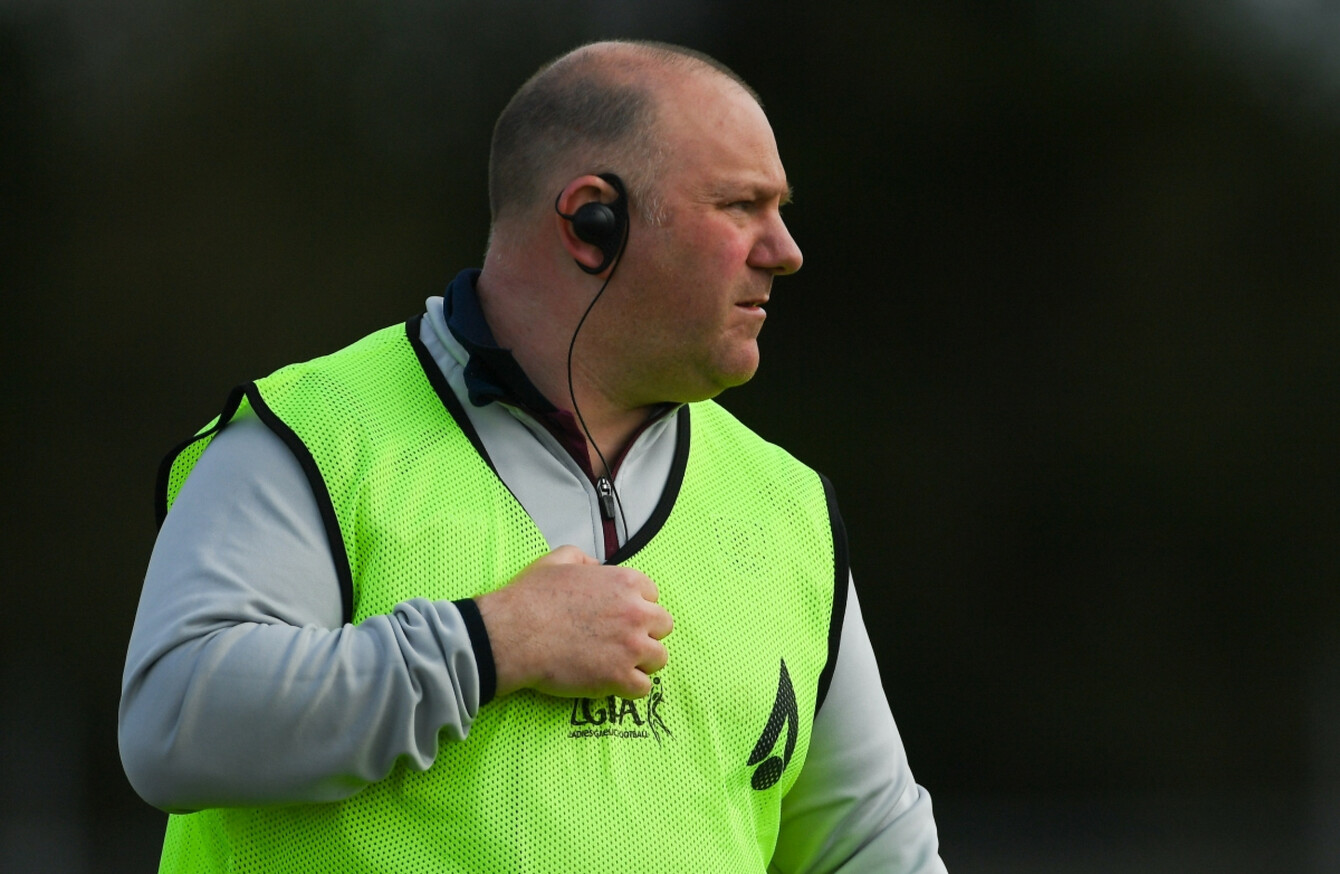 Galway manager Stephen Glennon.
Galway manager Stephen Glennon.
GALWAY LADIES SENIOR football team manager Stephen Glennon believes the TG4 Connacht champions need to be on the offensive tomorrow and send out a message to their rivals at the start of their All-Ireland series group.
Galway had a bye-week as their Group 3 opponents Waterford lost 2-12 to 2-11 to Westmeath last weekend, and both sides will be desperate to get their first win of the TG4 series at St Brendan's Park in Birr on Saturday.
Provincial winners Galway will hope to improve on last year when they were hammered by Cork in the All-Ireland quarter-finals following a lengthy lay-off.
But Glennon is optimistic that Galway can live up to their billing as potential All-Ireland winners following another notable victory over Mayo.
"I had said it earlier on in the year that I would have sacrificed a Connacht final win to get further in the championship," said Glennon, a sports journalist with the Connacht Tribune.
"But as it got closer and, we saw the reaction of the players. By the time you got down there, you really wanted it.
"The players have been fantastic all year. They are shaping up into a really good inter-county team which is what you want.
"We can't shy away from we are probably going to go into this game as favourites. You can't stick your head in the sand or say the usual about where you are at yourself.
"We have to embrace that. Too many times West of Ireland teams shy away from being favourites. It can be a cop out.
"We have to measure up to that. It's hugely important. If you don't you are at nothing."
While the summer of 2017 was a let-down, Glennon's side came within a point of reigning TG4 All-Ireland champions in the Lidl NFL Division 1 semi-final – and beat them in the group stages.
Galway improved again to beat Mayo in the championship but Glennon is cognisant of the fact that Waterford manager Pat Sullivan is an astute operator, and will make life difficult for the Tribeswomen.
"Waterford last year had a really good Munster campaign," said Glennon.
"They beat Kerry and Cork. They went to the National League Division 2 semi-final this year and were only beaten by a goal by Cavan.
"They have a good manager who is forensic in his approach. I know that from earlier in the year when we did a workshop in Croke Park. He has a good handle on that.
"If we are not on it, it could be a tough one for us."
The42 is on Instagram! Tap the button below on your phone to follow us!