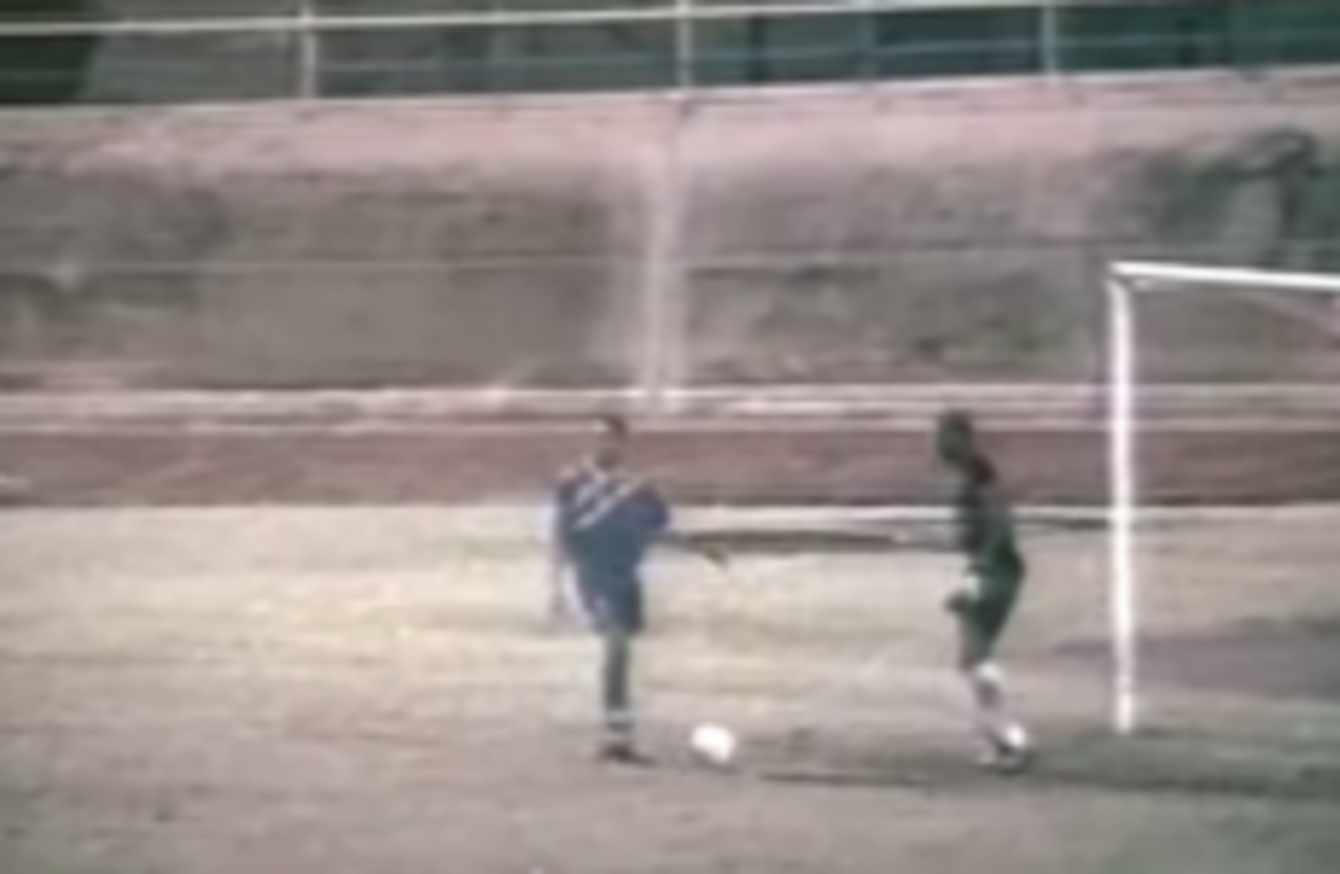 Image: Youtube
Image: Youtube
IN JANUARY OF 1994 in Trinidad & Tobago, in a qualification match for the Caribbean Cup between Barbados and Granada events turned truly bizarre.
Barbados not only needed to win the game but also needed to win by a goal margin larger than two goal to qualify.
After 83 minutes things seemed to be going according to plan. Barbados had scored two goals and held the lead they needed. Until Grenada ran down the other end and pulled one back to make it 2-1.
This is when things got strange.
The cup organisers, in an effort to reward the winners of tight games, introduced a variation of the golden goal rule. This meant that not only did the first goal scored in extra-time win the game but it also counted as double.
Barbados pressed on for roughly five minutes or so in an attempt to score but realised that if they drew the game and scored the golden goal they could win by the margin needed.
So in a strange act, with roughly three minutes remaining, the Barbadians ran back to their own goal line and proceeded to kick the ball into their own net.
This was not the strangest part of the game however.
From the kick-off the Grenadian team realised they would go through by losing by only one goal, so they then ran to their own goal to try and concede an own goal.
Barbados anticipating this then spent the remaining minutes of the game defending BOTH ends of the pitch in case a goal were to go in either end.
They succeeded and the game went to extra time. Barbados then scored the winning golden-goal, which counted as double, and sent the side through to the Caribbean Cup.
The Grenadian manger James Clarkson said;
"I feel cheated. The person who came up with these rules must be a candidate for a madhouse."
FIFA decided not to punish either team as they found that the teams were attempting to achieve the best possible result for their sides.
Source: In de Hekken/YouTube