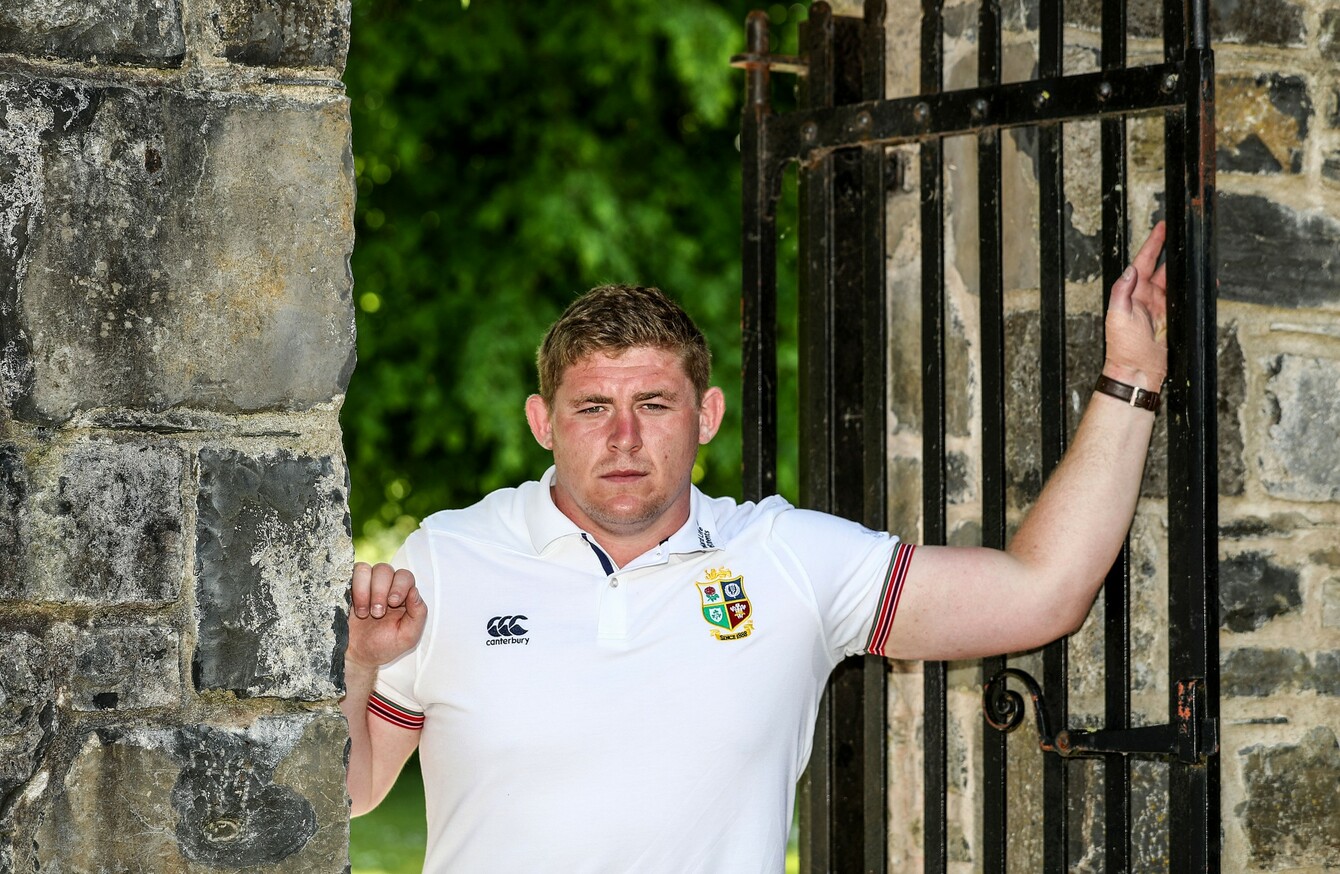 Image: Dan Sheridan/INPHO
Image: Dan Sheridan/INPHO
THE LIONS, WHERE players from four nations meld seamlessly into one and forge friendships that last a lifetime (TM).
How's that going?
"The lads are just busy trying to get my name right," laughs Tadhg Furlong after training in some intense Kildare heat today.
"Some of the lads are up front, ask me how you pronounce it? Some lads just say: 'Howya big fella!'
"Some of them just make bad attempts: 'Tadge', 'Tog'… Tad's probably been the most common."
Give it time, they'll be familiar with Furlong soon enough. The Wexford man has a habit of filling rooms with his personality, his exuberance throughout this past year has bordered on giddy. Rightly so, given he has gone from having zero Test starts to his name to being Ireland's first-choice prop. And now, most people's first-choice tighthead for the Lions too.
Furlong will brush off that suggestion, a long time to go before the Tests come, but there's no denying his rise to prominence. It's not that long ago that Irish rugby fans weren't quite sure who he was either.
"I get small windows to (reflect on progress) throughout the season. I had played a lot of rugby before this season, played a lot of rugby with Leinster, some rugby with Ireland, gone to a World Cup, had a bit of experience, but I think this year more than any other I probably got lot more starts in the number three jersey and got a load more minutes and that builds up your confidence.
"Trust is put on you and when you get that you can put minutes on minutes and be a better rugby player when you're playing that bit more consistently.
"So I've really enjoyed it. I'm probably still relatively young for a tighthead."
At 24, he is. And the Wexford man also points to the minimal number of scrum coaches he's worked under as  factor which makes lessons from Graham Rowntree feel fresh, new and easy to take on board to improve his game.
"With Leinster and Ireland, I came through the academy with Greg Feek, then he moved on to the Ireland job, then John Fogarty came in and he had a similar train of thought.
"So to get an outside influence I wouldn't have had before, a new set of eyes, has been good for me, he probably has picked up on a few little things, and given me some training tips I wouldn't have heard before, something about my bind, my head position on bind, little nuggets like that."
Furlong's presence changes the approach of those around him too. A fine example of how forming a Lions squad is more than just picking the best players around and sending them out on the field. Saracens lock George Kruis, Furlong's room-mate in Carton House, explains:
"My bind has to be different for him than other props I've worked with in the past," says Kruis after remarking on the size of Furlong's, ahem, 'boot'.
Furlong is pleased to hear his roomie is adapting, perhaps even learning who's boss.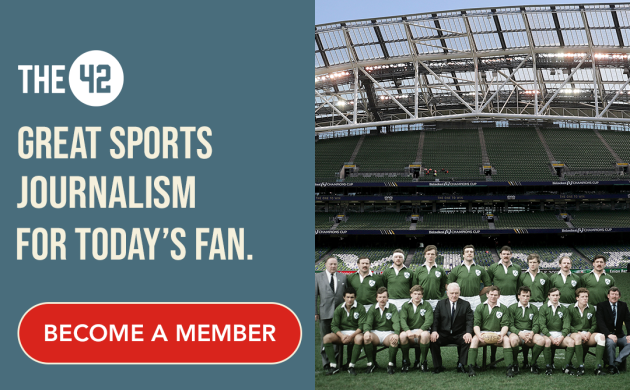 "I am the prop and he's my lock – not the other way around," laughs the New Ross man.
"There are different little things that props like the feel of. We just did a small bit of work on it. It is not a major change. It is something that you feel comfortable with."
In these early weeks it's important to nail down basic details like that. Plenty of time for first names.
– First published 15.30
The42 is on Instagram! Tap the button below on your phone to follow us!