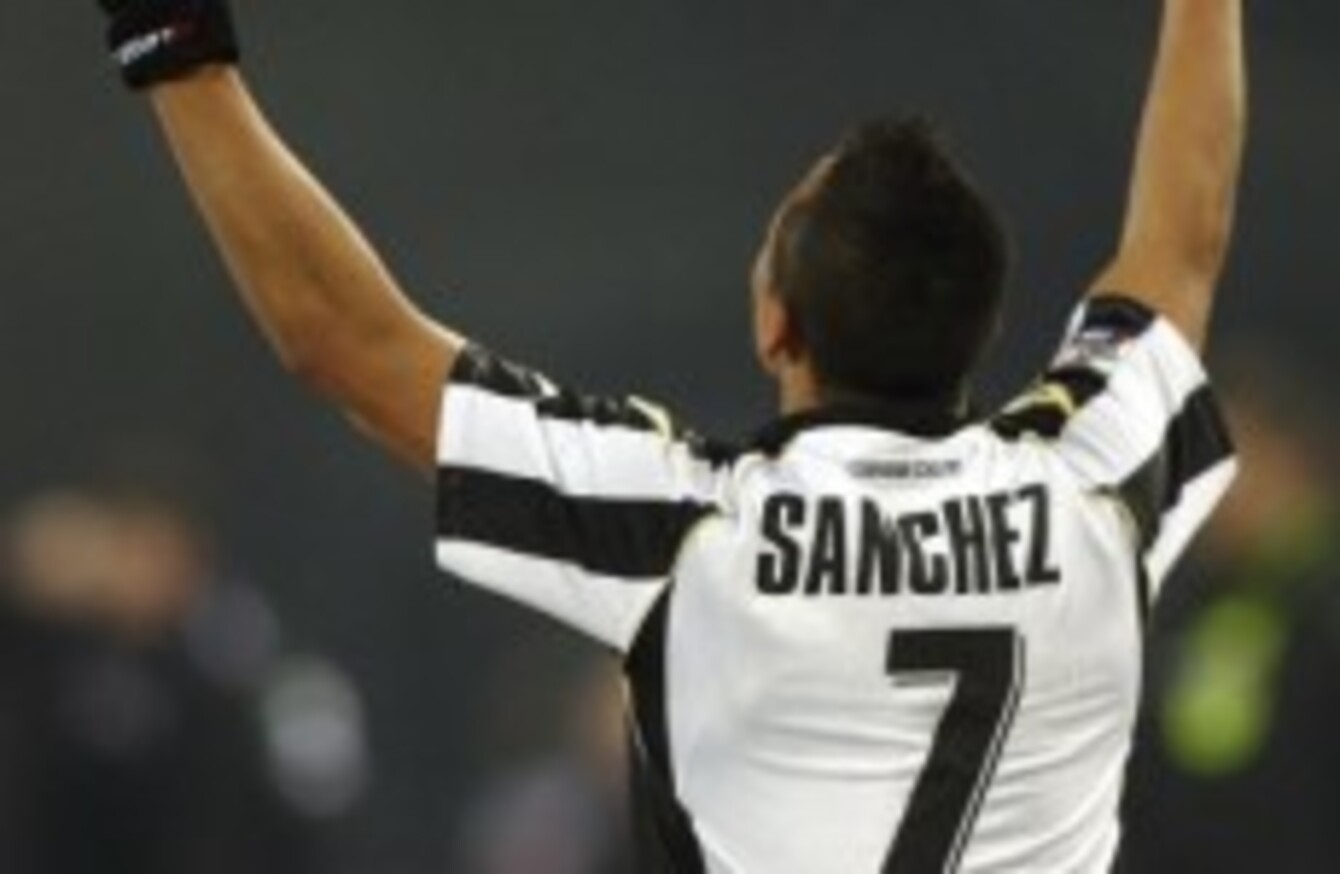 Image: PA
Image: PA
IT'S FRIDAY, BUT something tells me the majority of the Premier League managers won't exactly be 'getting down' following another frustrating week of protracted transfer sagas that ultimately go nowhere.
Speaking of protracted transfer sagas, Cesc Fabregas is in the news again. This time though, shockingly, it appears to be a case of Barcelona getting the finger out and actually tabling a £27m bid rather than newspapers needing to fill space as per usual.
Meanwhile, fellow Departures Lounge favourite and Man City target Alexis Sanchez's valuation seems to be rising by the day, as it now stands at £44m, meaning the overall sum that City are rumoured to be spending this summer is now enough to buy Bill Gates five times over.
Chelsea, perhaps nonplussed by City's hogging of the limelight, see their £44m and raise it to £45m, as they continue with their attempts to capture Neymar. Or will they? The Brazilian's prospective transfer is reaching Fabregas-esque levels of procrastination.
Man United are also looking to get in on the spending-ludicrous-amounts-of-money-in-the-vague-hope-of-winning-the-Champions-League act, as they prepare to sign Luka Modric and David De Gea for a combined fee of £80m.
One player who won't be signing for United however is Raphaël Varane. The French defender was instead persuaded to join Real Madrid by the not-exactly-neutral Zinedine Zidane. Perhaps he threatened to headbutt him if he didn't take his advice.
Liverpool, meanwhile, are seemingly intent on continuing their recent tradition of less-than-wise transfer dealings by selling Raul Meireles – probably their best player last season – to Juventus. The club's ill-advised conduct brings all new meaning to the phrase 'having a mare'.
Finally, everyone's favourite benchwarmer, Carlos 'even Nicklas Bendtner gets picked ahead of me' Vela has been persuaded to spend another season on the bench by Arsenal.