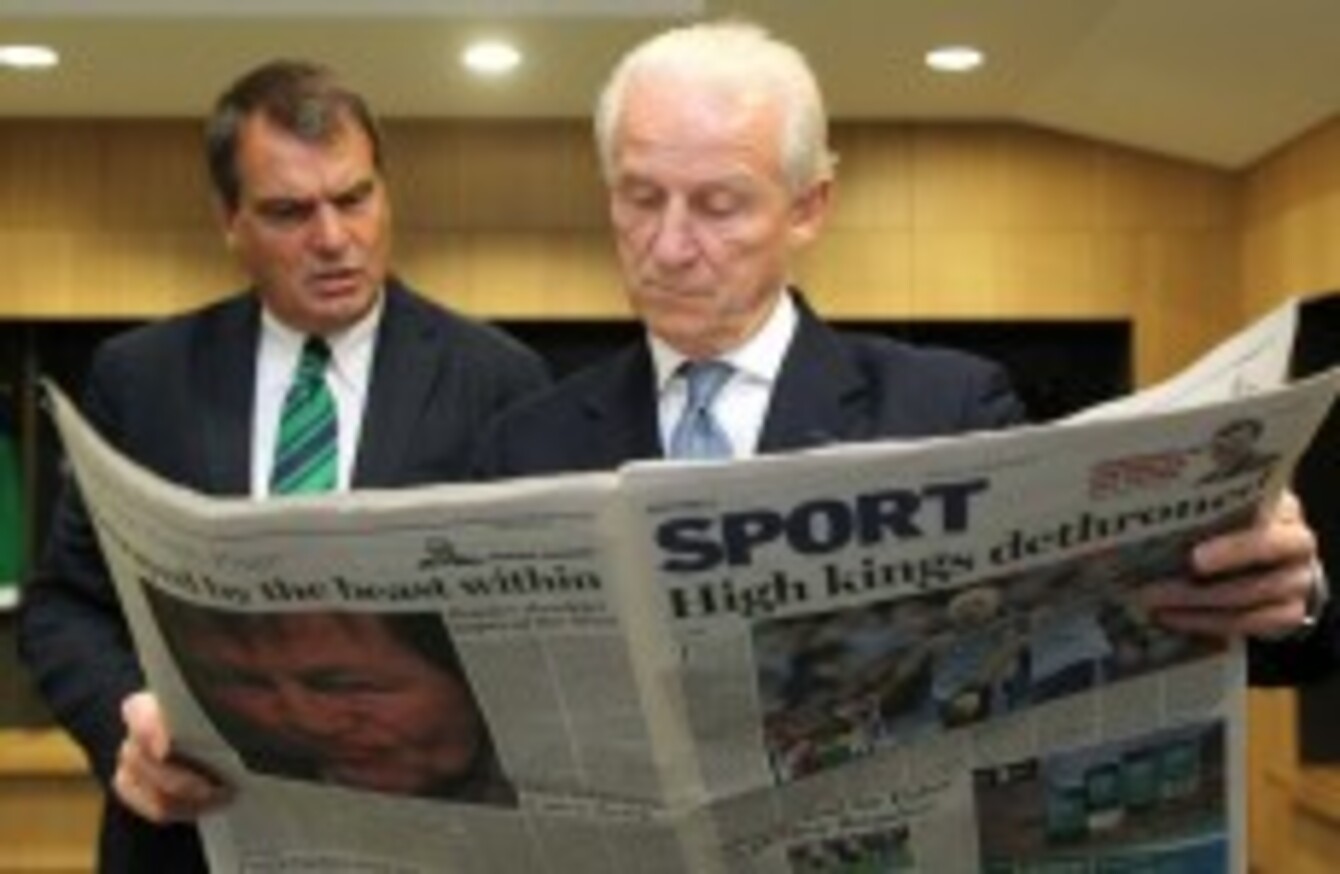 Image: INPHO/James Crombie
Image: INPHO/James Crombie
IN NO PARTICULAR order every Sunday, we flick back through the week's newspapers, websites, blogs and magazines to bring you the best sports writing.
1. "The 22-6 deficit looks insurmountable and Leinster solutions hard to find. After decorating the streets of Cardiff with their pre-match colour, first-half events have muted the vast array of Leinster supporters and turned the sponsor's brew sour in their hands. However, a blue-bedecked fan sitting a few rows in front is in no doubt about what needs to be done.
'Bring on Jenno!' he roars."
The Irish Independent's Hugh Farrelly on Shane Jennings in the wake of last week's famous Heineken Cup comeback.
2. "January 1980. A Saturday morning. I am watching wrestling only because I can't find anything else. A younger guy with blond hair is battling an older guy with a barrel chest, curly black hair, bushy sideburns and an oversized noggin crammed where his neck should be. Young Guy gets knocked out of the ring accidentally. Older Guy holds the ropes apart, politely invites Young Guy back in … then gets sucker punched by Young Guy. The crowd is appalled. The announcer is appalled. Hell, I am appalled."
Bill Simmons remembers the late Macho Man Randy Savage.

3. "Eusebio was the crown prince of the beautiful game. Now it's Lionel Messi. Who finer to draw the comparisons than Sir Bobby Charlton? He does so with a smile. That shy, half-smile which lit up the great grounds of the world whenever he did something impossibly brilliant with a football. The way he did that unforgettable night 43 years ago. That same humble smile which brightens directors' boxes now. The way it will the Royal enclosure at Wembley this Saturday evening."
United legend Bobby Charlton says Duncan Edwards was the best he ever saw in the Daily Mail.
4. "Twelve-thousand fans paid an estimated £6,000 in gate receipts to watch Best make his bow for Celtic. The city of Cork, not unlike other parts of the country in the mid-70s, appears to have had the tired air of a man clearing out his desk on his last day at work, but Best's signing promised fireworks for the fans who crammed into Flower Lodge that day. It proved to be an anti-climax. Drogheda won one-nil."
Noel Baker recalls George Best's short but memorable stint on Leeside in the excellent In Bed With Maradona.
5. "Mr. Armstrong,
I had a whole long thing worked out. Complicated. Nuanced. An arrow across time, it invoked Aquinas and Calvin and faith versus works, Christian scripture and Aristotle and Gandhi. It called down the ghosts of Morgan, Carnegie and Rockefeller and invoked the absolute morality of American ethicists from Ralph Waldo Emerson to P.T. Barnum. I threw it away.
Maybe this can save us instead. Maybe this can save us all:
Confess."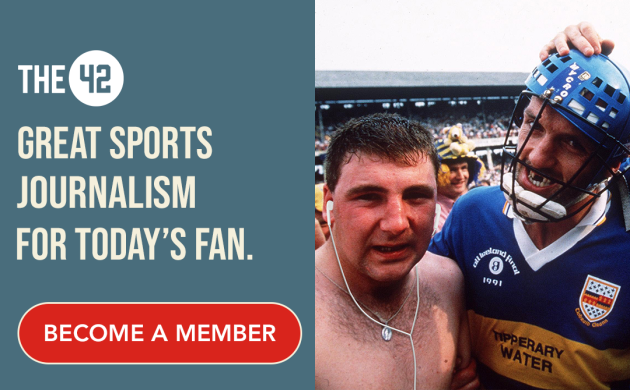 Jeff MacGregor, on ESPN, writes an open letter to the most famous rider no longer in the peloton.

6."As usual, the racing over the first hour was pretty hectic, attack after attack went and would be brought back – sometimes something dangerous would get away and various teams would go to the head of the race and string out the peleton as they fought to bring it back. Six riders eventually got away and the An Post team went to the front and rode a steady tempo all day. As we travelled through the towns, I always made my way towards the front – the pace would always increase."
We could've picked any of Ryan Sherlock's posts on the Examiner sportsblog from the Rás this week but this is great.
7. "They brought everybody with them. There were almost no Wimbledon fans who believed it was right that the club's place in the Football League should be handed to Milton Keynes, 60-odd miles north. The fact that Winkelman's master plan was a means for Asda-Walmart to embed a supermarket in the new town – the company built the stadium as "enabling development," and to make it viable they needed a football club to occupy it – was, to the fans, just another commercial exploitation."
The Guardian's David Conn explains why every football fan should celebrate AFC Wimbledon's promotion.
Let us know what we missed…