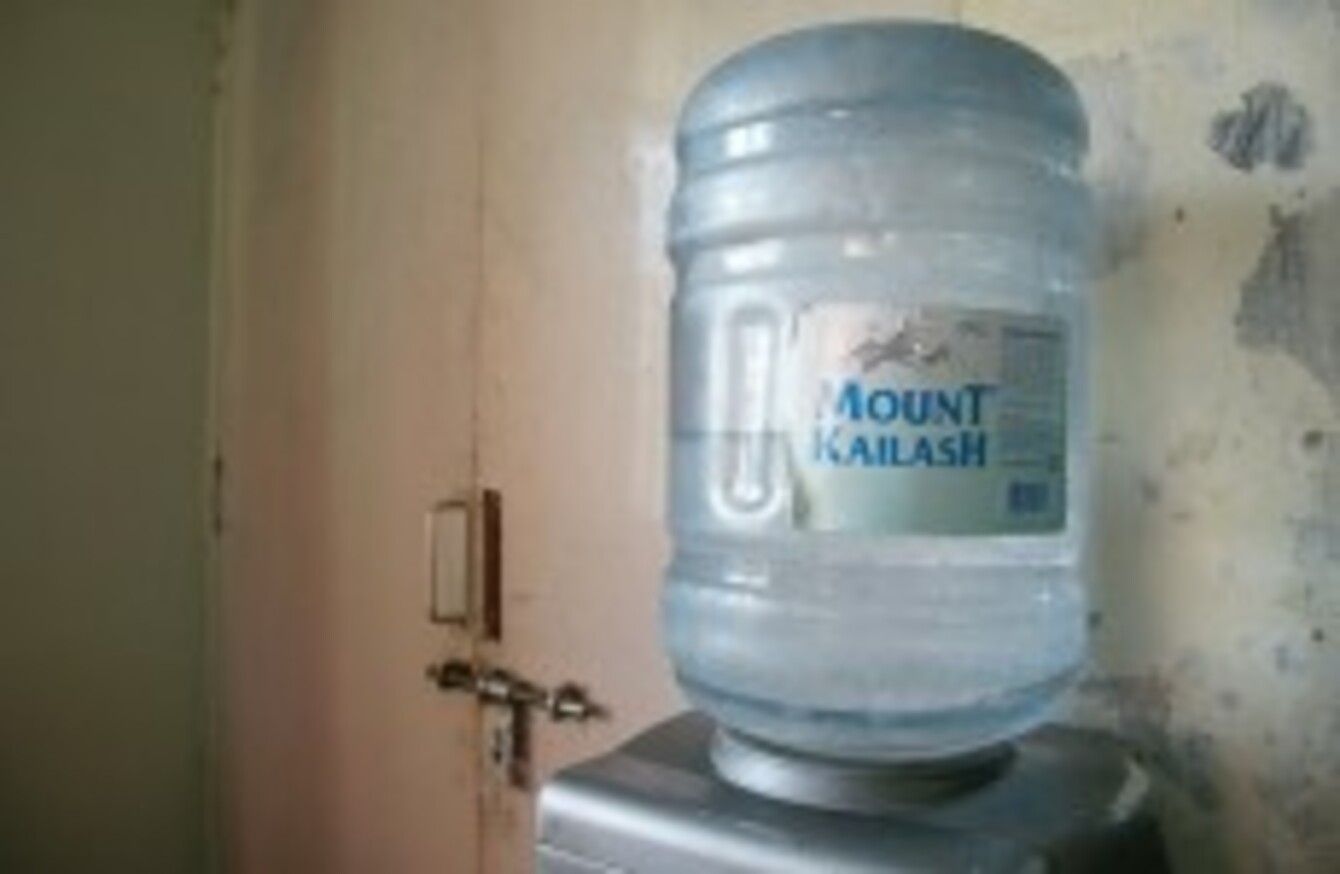 Gerrard can't keep his feet on the ground
The big story over the weekend was Liverpool's sacking of Roy Hodgson.
The Merseysiders replaced the former Fulham man with club legend Kenny Dalglish on the eve of the FA Cup third-round clash against Manchester United. While it is far too early to judge what impact it will have on Liverpool, the signs at Old Trafford were encouraging for Reds fans.
Dalglish retained only one of the back four that performed so horribly last week at Blackburn. The enforced absence of Glen Johnson meant a start for Stephen Kelly while Daniel Agger and Fabio Areuilo beefed up a previously porous defence.
The game was settled after two minutes. Ryan Giggs converted a dubiously awarded penalty after Agger clipped Dimitar Berbatov in the box.
Liverpool captain Steven Gerrard was sent off for a two-footed lunge on Michael Carrick. The decision was similar to the one dished out to Newcastle's Cheikh Tiote on Saturday as Newcastle were stunned at Stevenage.
A welcome way to prevent dangerous tackles or another erosion of physicality in football?
The Cup runneth over
Insert cliché here: the magic of the cup really was in evidence over the weekend.
Leeds proved that last year's epic third round win at Old Trafford was no fluke as they earned a one-all draw against Arsenal at the Emirates.
Notts County made light of the fact they are 52 places beneath Sunderland in the Football League as they shocked Steve Bruce's men 2-1 at the Stadium of Light.
The undoubted result of the round however was Stevenage comfortably dismissing Newcastle 3-1 at home. The League Two side outclassed their Premier League visitors with a display brimming with fight and flair.
The only sour note for them was an incident after the game where  a fan punched Stevenage player Scott Laird and then made off twirling his recently stolen shirt over his head. Classy.
Tweet-tastic
The denizens of the Premier League were certainly busy in Twitterland over the weekend, and I'm not talking about Rio Ferdinand tweeps!
Glen Johnson or GJ2 as he would prefer to be called explained how the time he was accused of stealing a toilet seat was merely a misunderstanding. Insert crap defending joke here.
Johnson also used his Twitter account to respond to former Arsenal man Paul Merson's jibe that he couldn't defend for toffee. In a tweet he later deleted, Johnson said "Comments from alcoholic drug abusers are not really gonna upset me and who is Paul Merson to judge players, he was average at the best of times," Johnson continued. "The only reason he's on that show is coz he gambled all his money away. The clown!"
Ryan Babel also used Twitter to express his dismay at Howard Webb's penalty award at Old Trafford. The Guardian report he may face an FA charge for the subtle dig at the World Cup final ref.
So is Twitter an effective way for players to communicate? Should they muzzled for expressing (however ill-informed) their opinions?
Brilliant Barca
Super-brill-wonder-fan-sensation-tasic. That is the new word I conjured while watching Barcelona's routine slaughter of Deportivo la Coruna on Saturday night.
The Spanish champions could afford to rest the likes of Xavi and still outclass a spirited Depor side. Lionel Messi scored one and set up two. His goal was a wonderful free-kick.
His exquisite slide rule pass for David Villa set up the first and helped the Spanish star score his 150th league goal in Spain.  Are the greatest club side ever?
Barmy Italy
If you suspect that Serie A is still all bore draws, still more chess than checkers than you are implored to give it another chance. AC Milan currently lead the way from Lazio after they drew 4-4 in a crazy game at the San Siro.
Milan have replaced maverick Brazilian star Ronaldinho with maverick Italian star Antonio Cassano. He will team up with maverick Swedish star Zlatan Ibrahamovic. Their clash with Spurs in the Champions League last 16 promises to be ridiculously entertaining.