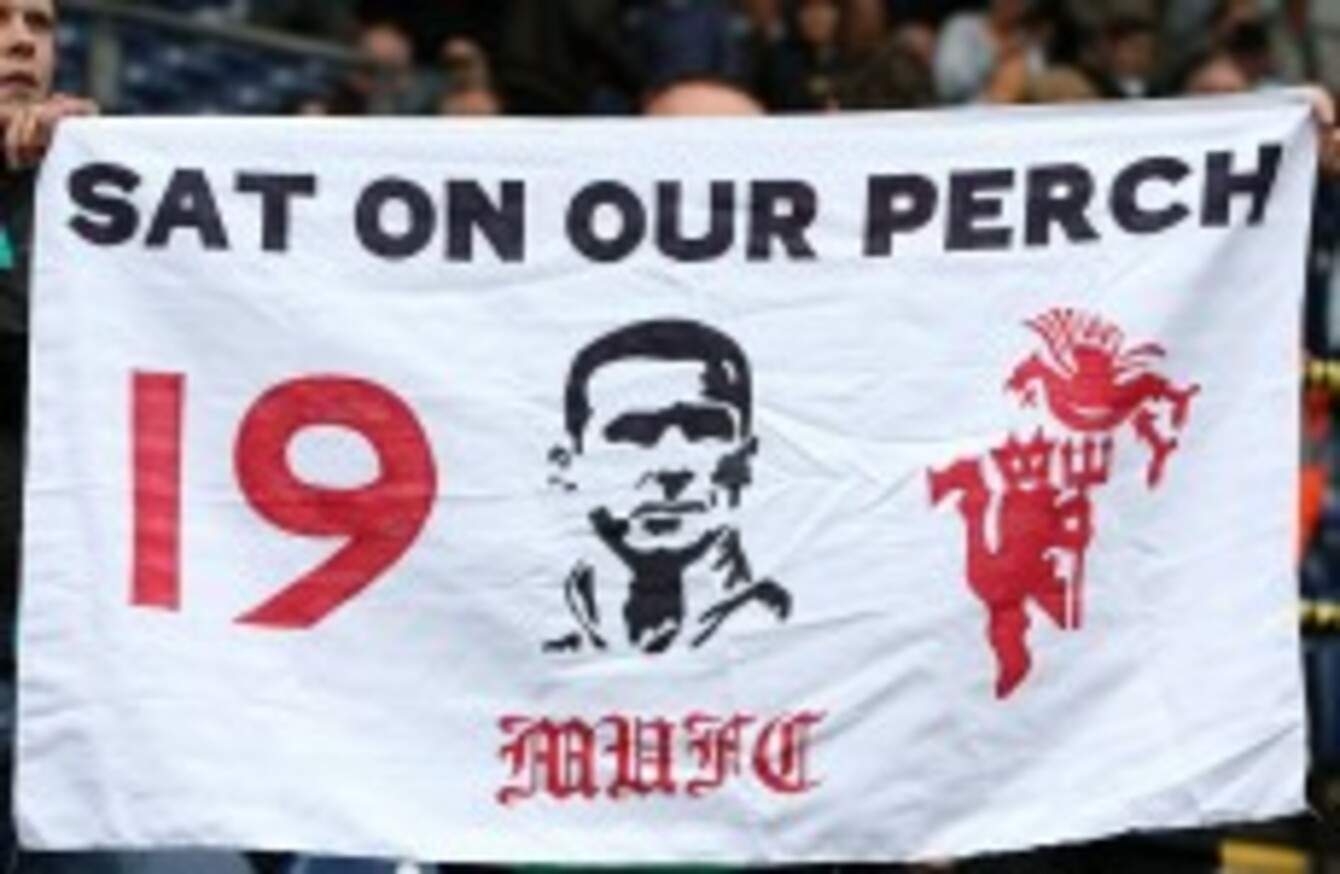 Image: PA
Image: PA
Just regular Champions
It was fitting that Manchester United clinched a record-breaking 19th league championship with an average away display.
The Red Devils did just enough at Ewood Park to clinch the point they needed to take the title.
Opinions differ as to where this particular side rank among Alex Ferguson's finest. Their staggering home form has compensated for their poor away form, and while the likes of Didier Deschamps may be correct in saying this United side lack fantasy, they are not lacking in grit.
Rio Ferdinand pointed yesterday to the comebacks at Blackpool and West Ham as characteristics of a title-winning team and he was right. United this season, get the job done.
It hasn't always been pretty and away from home it hasn't always been effective but that trophy will glimmer all the same next Sunday.
Blue moon rising?
The blue half of Manchester had their own day out on Saturday after Yaya Toure slammed home the winner in the FA Cup final to give Manchester City their first major trophy in 35 years.
City were good value for the win. They mostly dominated a scrappy game and created the best chances. Roberto Mancini has come under some criticism this year but now he can point to silverware and Champions league football as proof that he has his "project" up and running.
A splurge in the transfer market is almost certain and how Mancini spends his money will be interesting. To evolve into Premier League contenders City need to be proactive on the pitch as well as off of it.
The standard Mancini substitution this year has been Pablo Zabeleta or Patrick Vieira replacing a striker. City under the Italian are set up to not concede first, and nick a goal second.
It is a sound base to start from but now they need to take the next step. If they do, the title will be in reach.
Helicopter Sunday fails to get off the ground
The chopper started whirling after only a minute in Scotland yesterday as Rangers cruised to a third successive SPL title.
A 3-0 lead over Kilmarnock was established with embarrassing ease after only six minutes while Celtic swotted aside Motherwell 4-0 at Parkhead.
There has been enough said about the Old Firm this year and a rivalry that has somehow reached an even more bitter level but is it time for them to move? They are far too powerful for Scotland and the fact it is only them competing for the title only adds to what is now, visceral loathing for each other.
If moving is not an option than the SPL need to somehow subsidise other clubs to level the playing field. The duopoly is not only bilious, it's bloody boring.
Lille end their cup wait
You wait 56 years for a major trophy and then two come along at once. Lille clinched the Coupe de France on Saturday with a 1-0 win over PSG. They are well on course to take the double with a commanding lead in Ligue 1.
Eden Hazard is a name you are probably familiar with considering he has been linked with everyone bar declaring for us. Inter are the latest side to say they are monitoring him.
This is the goal that sealed the cup. I just want to know, did he mean it?
Weekend cult hero: Landon Donavan
The soft spoken Californian is in great form for LA Galaxy scoring twice as they beat Sporting Kansas City 4-1 on Saturday. (Though Becks did try to steal the limelight).

Everton fans remember Donavan fondly for his excellent, if brief loan spell. But him taking part in those SportsCenter promos swung it for me.
That and his "shot heard round the world" last summer. I was in a bar in Florida the following week watching Spain and Chile and telling the barman how great Iniestia was.
He asked if he would be as well known as Donavan, I didn't have the heart to tell him.