OKAY, LET'S DO this. Sit back, get those feet up, and tell your boss to shut up for a minute. It's only our weekly YouTube round-up.
10. Last night, Shane Duffy and James McClean were part of the squad that took on the Czech Republic. First however, they had to face the traditional Ireland squad initiation: a song. Here, Duffy takes on The Foundations. We're told Seamus Coleman did his version of the Fresh Prince of Bell Air theme tune.
9. "If I did working the mits, I don't want that fighter to be fucking sad." We've talked about his new HBO docu-series on Freddie Roach before but it's worth repeating. Read this piece on Deadspin for a bit of context if you want it.
YouTube credit: HBO Sports
8. This guy earned the praise of many for his rescue efforts during a dramatic Daytona 500 on Monday night.
YouTube credit: BOS000001
7. Carslberg don't do stadiums. Well… actually they do now. The beer company have bought the naming rights to FC Copehagen's ground.
YouTube credit: CarlsbergFCK
6. Look at the look of disgust on Milkins' face. Gold.
YouTube credit: trollnews2
5. 'You're a beauty, you know that?' Tiger Woods was asked yesterday about that Navy Seal story in Hank Haney's new book. I'm no body language expert, but he he didn't like the question/the reporter.
YouTube credit: BOS000001
4. This is one way to win a high-school basketball game. A full-court buzzer beater. He was carried straight to Peaches for sodas and cheese burgers.
YouTube credit: BOS000001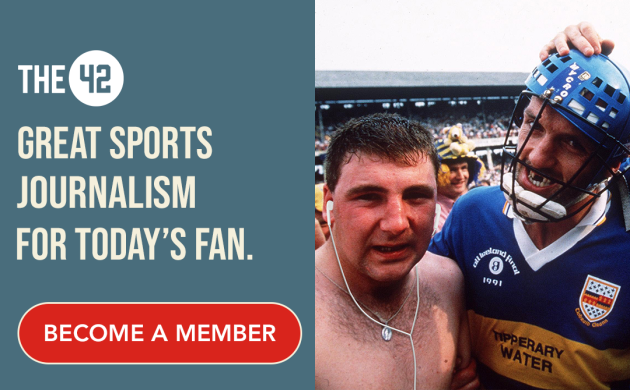 H/T: Business Insider
3. A friend of mine who's laid up at home with a bust ankle sent me this. I'm glad he's spending his time productively.
YouTube credit: 78619Nemo
2. We covered this earlier in the week. Here's that ghost goal from the Milan-Juventus game. Wouldn't happen in the GAA.
YouTube credit: TeamCharlie26Adam
1. If you eat lots of McDonalds you'll grow up to be England captain, children. Here's Scott Parker.
YouTube credit: atariman1988
H/T Guardian