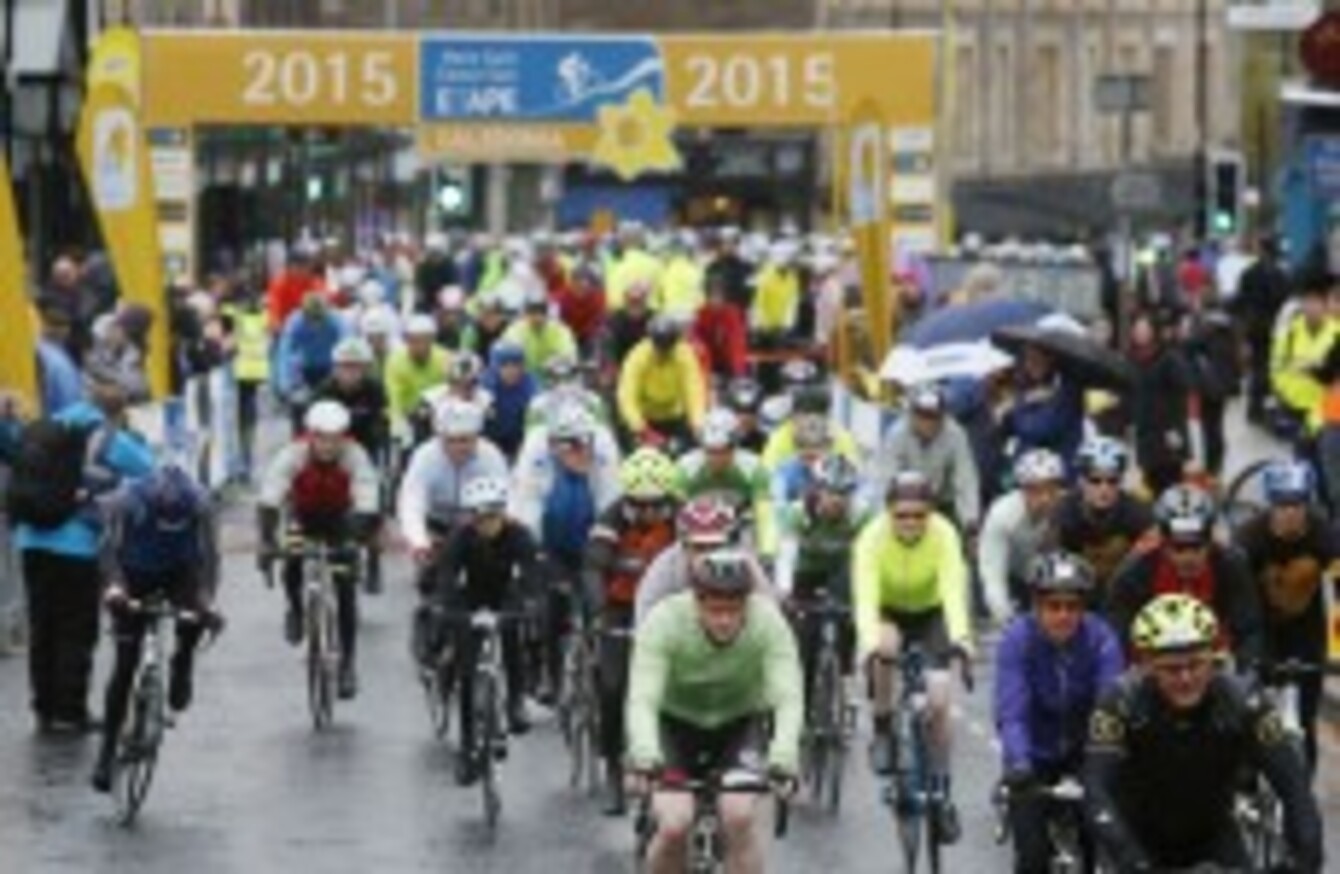 No, we've no idea where we finished.
Image: PA Wire/Press Association Images
No, we've no idea where we finished.
Image: PA Wire/Press Association Images
CYCLING IS SIMPLY a case of speeding from point A to point B and the fastest guy wins, right?
But how on earth can Mark Cavendish win five Tour de France stages but be 167th overall? What a nonsense sport.
Cycling is a sport that few understand and we, as riders, have had enough.
We take a quick rattle through five things you'll be asked as a cyclist…and really get annoyed by…
1. Do you do the Tour de France?
The hardest event in the hardest sport in the world is not a mass participation event folks!
The Tour de France is something an extreme minority of professional cyclists get to do, and it's not an amateur event.
22 teams of 9 riders race it every year and the weekend warrior isn't one of them.
Average speeds of stages in the Tour tip 44kph…try doing that on your next weekend club run…
2. Where did you finish in your race?
Cycling races can have up to 200 or more riders in them and usually, only the first 10 or so get any prize.
Unlike athletics where people have a fair idea where they finish, cyclists rarely do – when they're not in the front batch.
However,it's important to note that when a peloton crosses the line in one group they all get the same time so there's no real incentive to move up any higher,unless of course you're contesting the win.
Finishing 50th is pretty much the same as finishing 150th if you both get the same time afterwards.
But try telling someone you train 20 hours a week and finish 150th.
It's usually met with a confused look that says, 'you need a new sport'.
3. How much does your bike weigh?
Exclusive NZ - IRE
Rugby Analysis
Get Murray Kinsella's match analysis and Garry Doyle's updates from New Zealand exclusive to members
Become a Member
This isn't that annoying at all in fact, but it's usually followed by an avalanche of more questions. Being asked how much the bike costs is usually the next one…and where you got it, and is it any good, and where to buy it….and on and on…
4. How was your cycle?
Cyclists love to think of themselves as a hardy type, the kind of person who'll go out in any weather and smash themselves. So to be asked how your cycle was is a little embarrassing, like you've been pottering around the park at 15kph.
Little do they know you've done 120k in four hours with 3,000 metres of climbing…
5. Did you do that 'race' at the weekend?
I'm all in favour of charity rides but please, don't confuse a charity cycle with a race. I'm definitely not alone when I become a little snappy when people don't know the difference.
"Oh, were you in that big race today?", you'll be asked. Or when you mention you race bikes to somebody and they tell you how their former chainsmoker neighbour did a gruelling 50k "race" last week on a straining, squeaky hybrid and ask you why you didn't.
Then when you explain that those aren't races, they think you're an arrogant prick. (OK, maybe that's just me.)