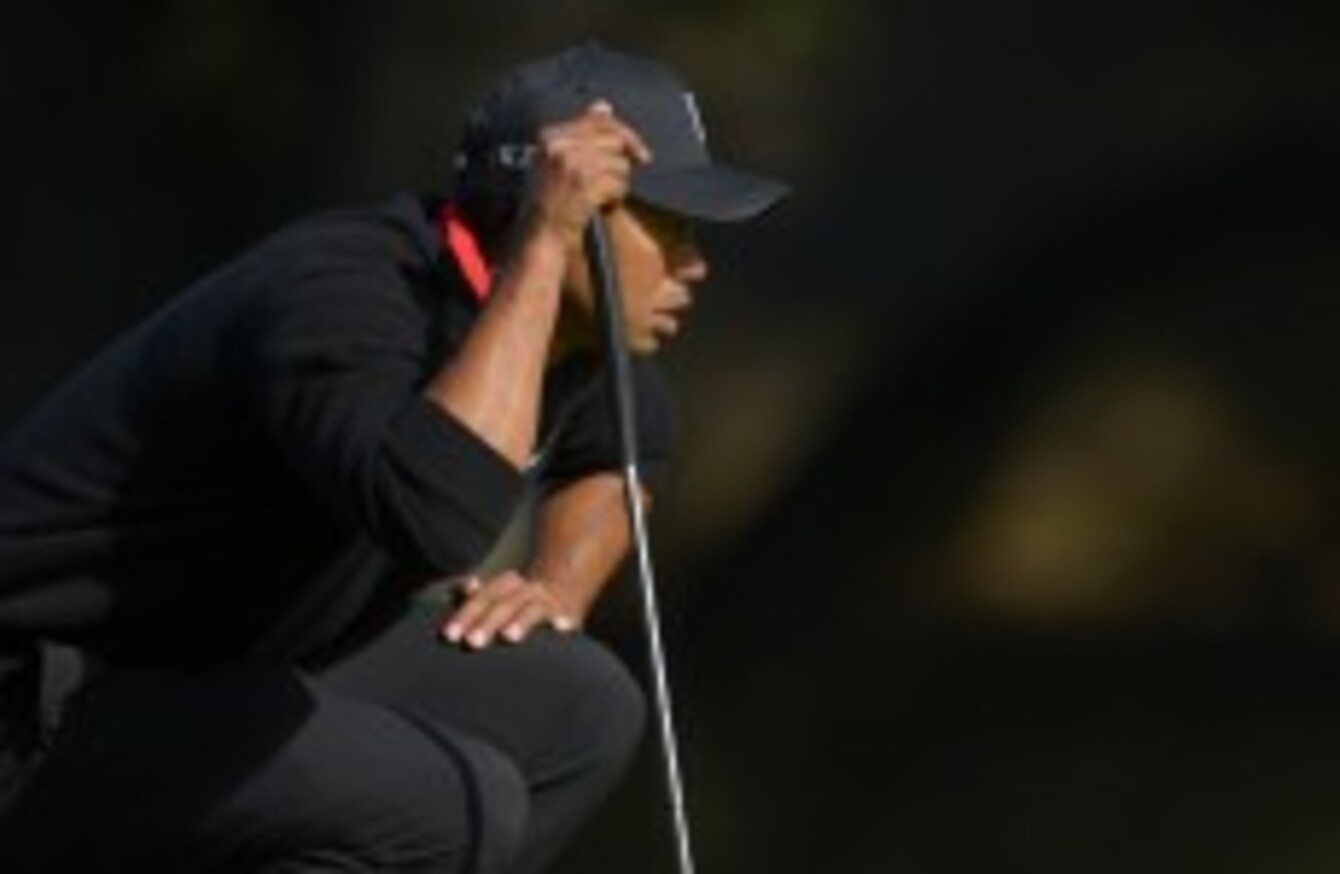 Tiger Woods: top man in the golf world.
Image: Mark J. Terrill/AP/Press Association Images
Tiger Woods: top man in the golf world.
Image: Mark J. Terrill/AP/Press Association Images
WORLD NUMBER ONE Tiger Woods has cracked $1.3 billion in career earnings by leading the Golf Digest 50 with $83m in income last year, the magazine reported on its website today.
Woods, a 14-time major champion, topped the list for the 11th time in its 11-year history with $83,091,508, including an estimated $71m off the course and more than $12m in prize money.
The story says Woods' winnings of more than $155m reflect less than 12 percent of his career earnings, with $1.16bn coming from endorsements since his pro debut in 1996, a figure that continues to increase even in the wake of an infamous sex scandal and ensuing divorce.
A Woods deal with Electronic Arts involving a golf video game ended at the conclusion of 2013 and, while he has not approached pre-scandal endorsement totals above $100m a year, he has bounced back from a 2011 low of $62m in endorsement income.
Rory
Despite a year with only one title, Northern Ireland's Rory McIlroy was sixth on $20,608,789, with $18 million in endorsement deals including a new one with Nike for equipment that helped sting a season of struggles in which his only win came at the Australian Open.
Second on the Golf Digest list for 2013 income was Phil Mickelson at $52,009,156, with an estimated $45m in endorsements and other non-prize money income.
The US left-hander won last year's British Open and hopes to complete a career Grand Slam by winning this year's US Open, an event where he is a record six-time runner-up.
Arnold Palmer, the 84-year-old golf icon whose popularity helped spawn the television riches of today's players, was third at $40 million, largely from licensing deals in Asia.
Jack Nicklaus, who turns 74 on January 21, ranked fourth at just over $26 million. The record 18-time major champion joins Palmer and Gary Player for the annual honorary tee shots that mark the start of the Masters each year.
Sweden's Henrik Stenson, who won the US PGA Tour playoff crown and the European Tour's Race to Dubai, was fifth at $21,444,670, with all but an estimated $2.85 million in off-course income from his prize money.
South African legend Player, 78, was seventh at just over $16 million, followed by Australian Adam Scott, who won his first major title last year at the Masters, in eighth on $15,648,068 with $7.6m in estimated endorsement income.
South Africa's Ernie Els and retired Australian star Greg Norman completed the top 10.
Japan's Ryo Ishikawa was the top Asian player on the list at 26th with $7,983,146 including $6.5 million off the course, while Paula Creamer was the only woman on the list at 48th with $5,281,550 including $4.5 million off the course.